Woo hoo, we've got ourselves a winner! Drum roll…..
(If you missed the original post, check out how to make these adorable soaps here!)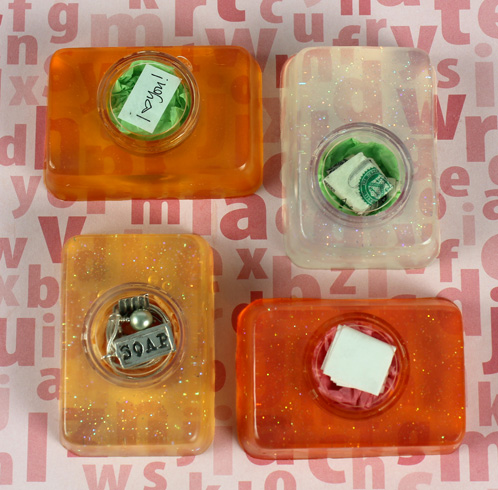 The winner of our secret message soap contest is Danni!
Danni's Comment: "A couple of years back- I put my now sister in laws engagement ring in a bar of soap for my brother. The joke was they had been together so long (8 years) that he wanted her to wait a little longer. He didn't tell her it was in there either. I did one layer with a pic of them together on the soap but the ring was in a white layer. She completely freaked butt naked in the shower and called me as soon as she saw it. LOL It was a cute idea at the time I thought. She still talks about it to this day. "
Congrats, Danni! To claim your prize, just email us at contest(at)brambleberry(dot)com.
Thanks so much to everyone who participated in the contest.  We had a blast reading all your stories and ideas! We loved chatting about them in the office and sharing our own too. What a great way to get to know your team even better!