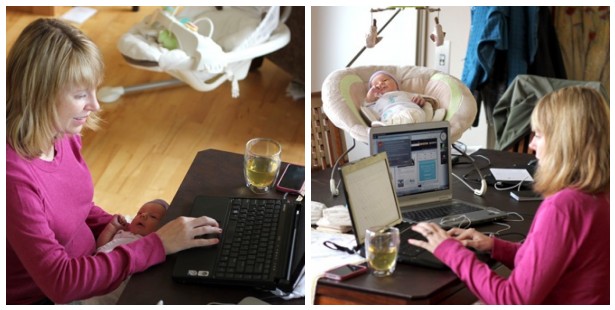 Home office is officially set up! Jamisen loves working with Mom.
I can't get through a day without a warm cup of tea (I'm that way at the BB office), my multiple laptops, the iPhone close at hand and yes, lil' man right beside me all the time. It's been a great couple of days working from home.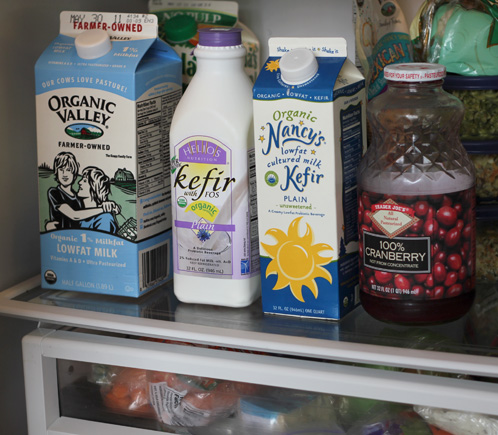 Fridge stocked with Kefir!
And my fridge is stocked too. Why so much Kefir? It's great for improving immune systems and keeping me healthy and strong during the next few few months as I continue to recover from having Jamisen and trying to get back to my normal energy and work levels.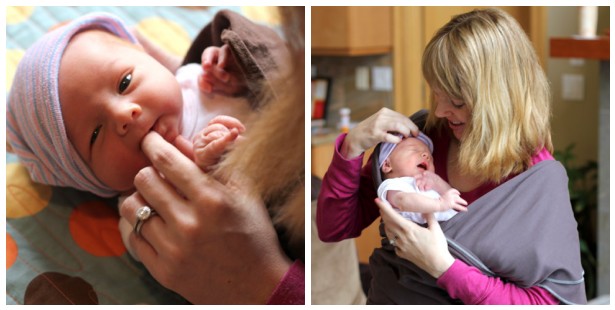 On the left, Jamisen is just being cute, like he does. On the right we're trying out the baby wrap carrier. I think he likes it! Me on the other hand? I can't figure out how to wrap it on my own. It took me and Amber from Bramble Berry an hour to figure out how to wrap it. I'll get it … eventually! It's all part of the learning curve, right?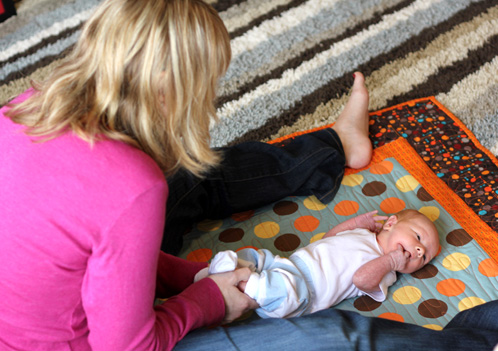 Play break.
Play breaks are always essential for my day and baby's day to be a happy camper. We've been going to Mommy 'n' Me classes from before Jamisen made his appearence into the world so we have a repitoire of songs and little fun games to play with him with.
I'll be working Part Time from home and stopping into the office for long stretches. I feel so lucky that my amazing team, led by the indomitable Courtney and Amber. They are doing such a fantastic job and I have the luxury of hanging out with lil' man.
If you want to keep up with us daily, check out BrambleBump on Twitter. Have a great weekend!