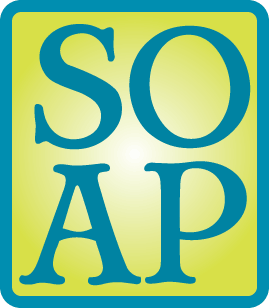 It's finally time for the S.O.A.P. panel (floral edition) fragrance oil reveal (bells and whistles)! The top three fragrances are in the warehouse and ready to order. Bramble Berry is pleased to introduce to you Cherry Blossom, Orange Grove, and Eucalyptus Blossom!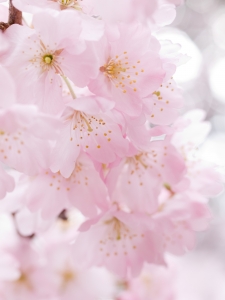 Cherry Blossom Fragrance Oil: This lighter fragrance is a fruity floral delight for the senses; with notes of sweet pomegranate seeds, tart juicy currant mingling beautifully with pink cherry blossom and delicate white magnolia, this is a floral that will quietly steal your heart and have you bursting into song for no reason. This was one of the mystery fragrances in our Spring 2011 S.O.A.P. panel and it was a big hit with it's fresh and clean scent. Does not discolor or accelerate trace in Cold Process soap.
S.O.A.P. Team Reaction: "Heaven! Sweet clean smell favorite in alllllllllllllll products!!!! Will be buying this one as sooooon as it's ready!!!!!!!! I am in love with this and it preformed well in CP. No problems"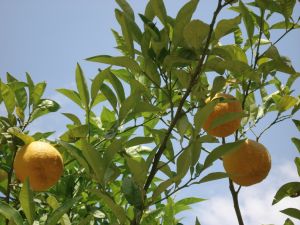 Orange Grove Fragrance Oil: Based on the beautiful fragrance Sunflowers, this is what sunflowers would smell like if they were placed smack dab in the middle of a orange grove in full bloom. With some unique middle notes of jasmine, cyclamen and peach, this fragrance has nuance and charm. Subtle musk and vanilla notes hold up the fragrance making it a beguiling sunny floral that performs well in cold process soap. This fragrance was the #1 favorite of a few of our S.O.A.P. panel participants. It discolors to an ivory and performes well in Cold Process soap and was a real favorite in lotion bars.
S.O.A.P. Team Reaction: "I tested this in M & P soap. It is my favorite fragrance! I detected orange or some citrus in it. It reminds me of my Mock Orange bushes when they bloom. It held up well and I would definitely buy it!"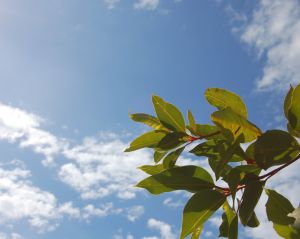 Eucalyptus Blossom Fragrance Oil: Inspired by the delicious Henri Bendel fragrance, our version has main notes of Eucaluptus Tree and its green, herbaceous leaves. Blended beautifully with soft sensuous sandalwood, creamy powder and vanilla, this fragrance finishes with the softening notes of violet petals. Listed as fragrance #8 for the S.O.A.P. panel participants, this fragrance surprised many with how much they enjoyed the unusual, herbal notes. This fragrance does discolor soap yellow to tan and causes some acceleration in cold process soap.
S.O.A.P. Team reaction: "Clean and herbal with eucalyptus. Maybe an EO blend? Soaped perfectly stayed nice and strong in cp, with only a bit of yellow discoloration. One of my favorites! May be good for small aromatherapy votives."