I love to read. I love it so much that even with a baby, I still find time to read almost every night before bed. My tastes vary widely from serious business books to action books to chick lit. I read it all!
I finished over 50 books last year (curious about which books that I'm currently reading? The complete 2011 list is on the About Me page with 2012 coming next week). These were my favorite books of 2011:
Bossypants – Tina Fey's book was everything I want in an autobiography by a funny person. It was downright funny, funny and made me like her even more (if that's even possible!). I laughed out loud many times reading this book, enough to wake my sleeping husband.
Story of a Beautiful Girl – This book has a heart wrenching start as it delves into the mentally indigent in the '60s and their horrible treatment. From there, the book follows the lives of a mute man and a woman, in love but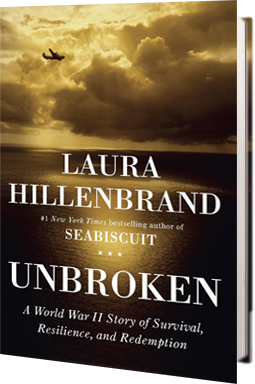 torn apart through circumstance, and of the daughter they were forced to give up. It is deeply  moving, beautifully written and its ending does not disappoint.
Unbroken – Louis Zamperini crashed on a mission in World War II. He fought of starvation, sharks and the ocean for over 40 days before he was taken as a Prisoner of War by the Japanese. This book tells the story of his time in captivity, at sea and his life before and after the war. It is an exceptionally well-written book, reading like fiction, with an absolutely inspiring message.
State of Wonder – I love Ann Patchett's writing (if you haven't read "Bel Canto," you should). This story line is particularly convoluted. It involves a researcher in the Amazon who is tracking a method to make women fertile their entire lives. What are the ethical implications of this? There's a mystery thrown in (missing researcher) to keep the plot line moving and engaging.
A Visit from the Goon
Squad – Wide ranging, spanning decades, this book could practically be a series of short stories. Though the book took full concentration to follow (read this one in large chunks, not ten pages here and ten pages there), the writing and storyline(s) were unique and inventive. I kept reading to see how the author would pull it all together and was sad when the book ended.
The Paris Wife – I don't like Ernest Hemigway's writing (I know, I know, millions do and I am clearly in the wrong for this opinion) so I was incredibly surprised when not only did I devour this book, I found myself getting worked up (in anger; Hemingway was not the best husband) over the fictionalized account of Hemingway's first marriage and child. The book is well researched though the author does take some liberties in retelling the story of Hemingway's early years of writing in Paris.
If you've read any great books that you think I should read (or have my book club read), let me know! I always am looking for thoughtful book suggestions.