Santa came early this year to Bramble Berry, and he brought a whole host of new products with him! With winter quickly approaching, we want to highlight some of our new products before the busy soaping season starts. We've got a few exciting new tools, several fragrance and essential oils and a library's worth of books and e-books.  If you have any suggestions for products you' d like to see Bramble Berry carry, be sure to let us know in the comments below.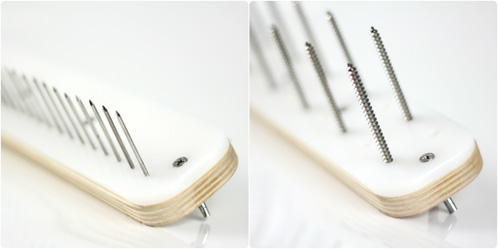 In the past few months, we've been working hard on some new soaping tools that will change the way you swirl. Our Easy Swirl and Comb Swirl Tools (also available in our Swirl Tool Kit) are a cold process soaper's dream. Instead of spending time painstakingly getting those peacock or frog foot swirls just perfect, these tools make the designs possible in a matter of minutes.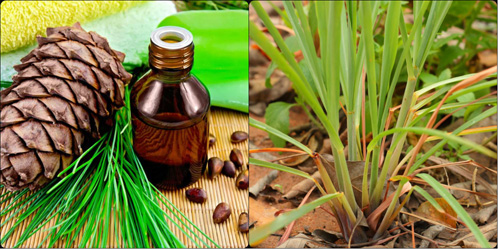 Our two newest essential oils — Cedarwood Atlas and Palmarosa, are fantastic for any all-natural recipe. Cedarwood Atlas Essential Oil is said to have aromatherapy benefits, and it's it's been said to be helpful for acne-prone skin. In cold process soap, this essential oil has a lovely woodsy scent. Palmarosa Essential Oil, on the other hand, has a soft floral aroma vaguely reminiscent of rose and blends well with citrus-y oils such as Bergamot or milder oils such as Chamomile. We used Palmarosa in the beautiful Fall Leaves soap we cut earlier this week.
To achieve a beautiful blue jean-blue, we've introduced a Natural Indigo Powder that can be dispersed in isopropyl alcohol and used in melt & pour or added to the lye water for cold process coloring.  Indigo requires a super hot gel phase to go blue and we found that adding it directly to lye water gets you the most blue color. For the below video, we added it, pre-dispersed, at trace. We used Indigo Powder, Safflower Powder and Paprika Powder to color our Celine Swirl. Check out the cut below:

Easy Grip Silicone Ladle, Round Silicone Spoon, Silicone Spatula, & Square Silicone Spoon
These easy-grip silicone tools have been our go-to tools for our soaping sessions. They're also easy to clean and sanitize. The rubber handles have a non-slip grip and can resist temperature up to almost 500 degrees Fahrenheit. You can purchase the tools individually or purchase the entire Silicone Tool Set.

Do you want to learn more about making your own lotions, cremes and emulsified scrubs? These three new e-books — Back to Basics, Formulating Lotions & Cremes, and Lotion Making 101 — will give you all the information you need to start formulating your own recipes.  And at the very last moment (minutes before this post went up), we added this 194 page e-book on Hair Care Products. With this e-book, you'll have a comprehensive overview of hair chemistry, how shampoo and conditioner work and most importantly, how to formulate great quality hair products for everyday use. They're available for quick download and instant formulation gratification.

We added three new molds for your melt and pour & cold process soaping (or chocolate or plaster or wax crafting). We couldn't help but add the Ornaments Mold, and the Guest Goat Milk Tray Mold and an art-deco inspired Filigree Bee Mold were too cute to pass up.
In Bubbles to Bucks, veteran soapmaker Elin Criswell explores what it takes to turn your soapmaking hobby into a business. She gives you useful advice on starting a small business so you'll have the tools to succeed. This is a must-read for any soapmaker wanting to start or grow their business.
We also snuck a  brand new fragrance oil into our line.  Introducing the Amazon Lily & Rain, which smells like florally fresh line-dried linens. If you want a sneak-peek of how it works in cold process, check out our Rainbow Squirty Swirls (it performed beautifully!). Also, be sure to also check out the refill for the Guava Shave Ice Fragrance Oil, which is part of the SoapyLove Island Style Soap Colorants Kit. It's a great way to keep this perennial summer favorite in-stock.
To achieve the perfect decorative finish for your bath bomb cupcakes, soap meringues, or even your fluffy soap filling, use this brand new Basket Weave Frosting Tip to take your designs to the next level.
Now you can get all your major soapmaking oils in one place. We've introduced Canola Oil to our fixed oils line for an affordable, inexpensive oil to use in your recipes. We like using Canola Oil as a partial substitute for Olive Oil when we're trying to get precise colors in soap because it doesn't discolor the way Olive Oil sometimes can.
Have you used any of these new products yet? If so, we'd love for you to leave a review on our website. Not sure how to do it? Learn how to leave a review on our website here.