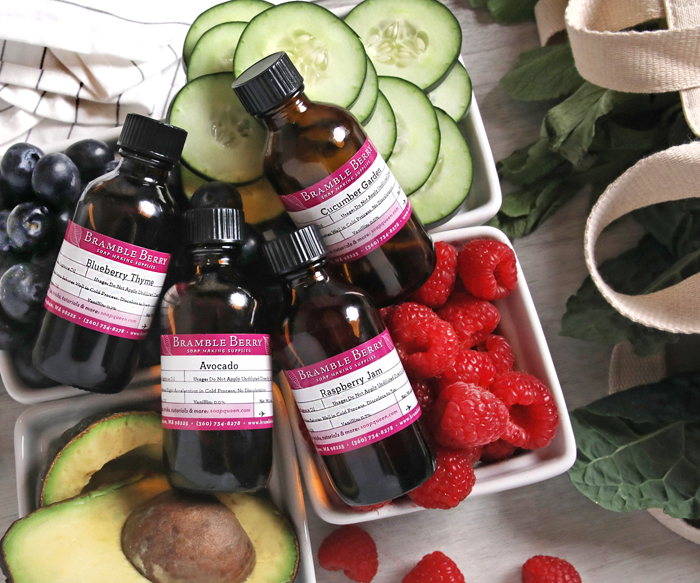 If you're ever feeling uninspired, head to your local farmers market. The sights, smells, and makers there are sure to get your creativity flowing. Our new Farmers Market Collection will too – it has fresh products handpicked for you. Shop all the new Farmers Market products here.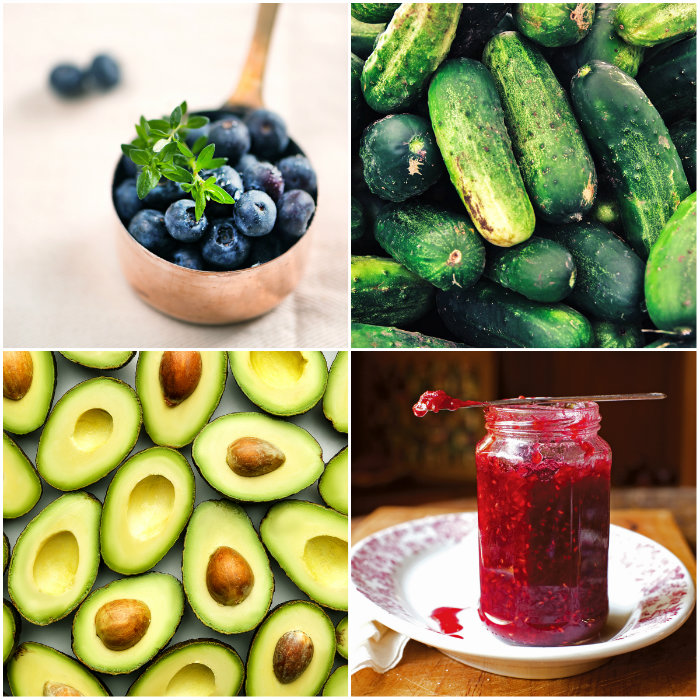 Avocado Fragrance Oil
If avocado is an option, always say yes. This fresh scent has notes of blackberry, citrus, and mint.
Raspberry Jam Fragrance Oil
This sweet fragrance is a mix of lily, loganberry, rose nectar, and cranberry.
Cucumber Garden Fragrance Oil
You'll love the notes of orange, green vines, and wood in this fresh scent.
Blueberry Thyme Fragrance Oil
This scent is inspired by artisan cocktails. It has notes of lemon, Spanish rosemary, and vanilla.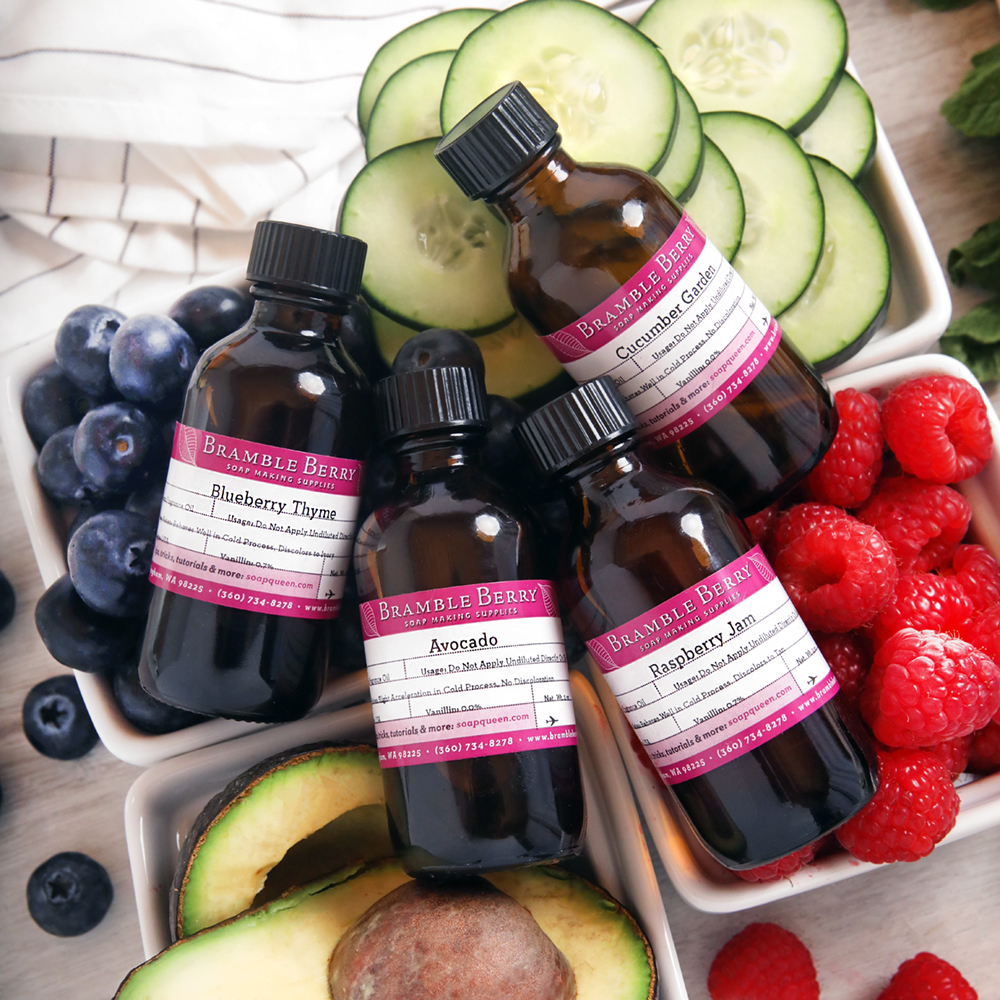 Farmers Market Fragrance Oil Collection
For a limited time you can try all four new scents and save 20%.
6 Cavity Silicone Goat Mold
Create adorable goat soap with this sturdy and flexible mold.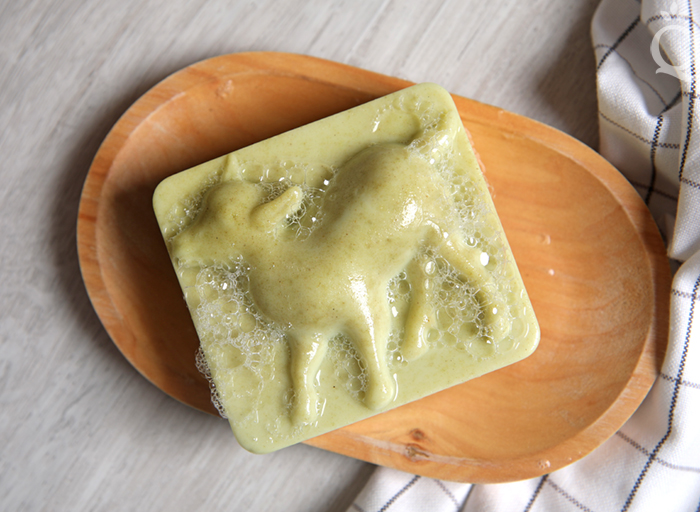 Bee Pollen Powder
This nutrient-rich powder adds a lovely yellow color to soap.
Spinach Powder
If you're on the hunt for a natural green colorant, this is a great option.
Tomato Powder
This powder creates a gorgeous orange-red shade in handmade products.
Alfalfa Powder
Give your DIY products a subtle green shade with this natural colorant.
Red Sandalwood Powder
This powder will give your soap a gorgeous red-purple hue.
Arnica Flowers
Add a unique look and feel to your next recipe. These flowers also work well in infusions.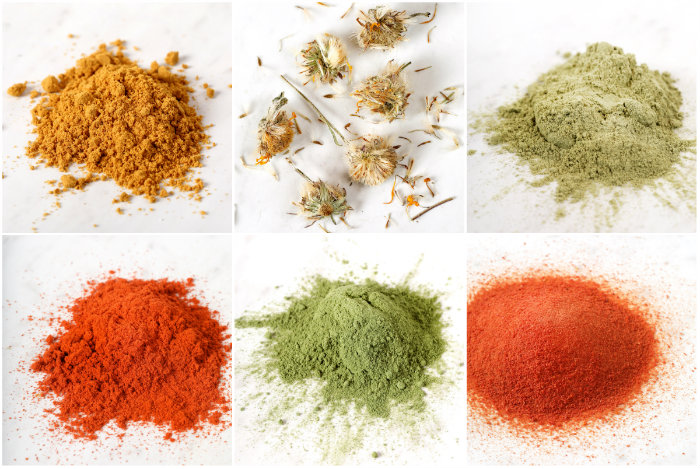 Cucumber Seed Oil
Those with dry or mature skin will love this oil. It has excellent moisturizing properties.
Raspberry Seed Oil
Keep your skin feeling smooth with this oil. It's packed with essential fatty acids.
Carrot Seed Oil
This oil has a silky texture that's hard to beat. It's especially suited for those with sensitive skin.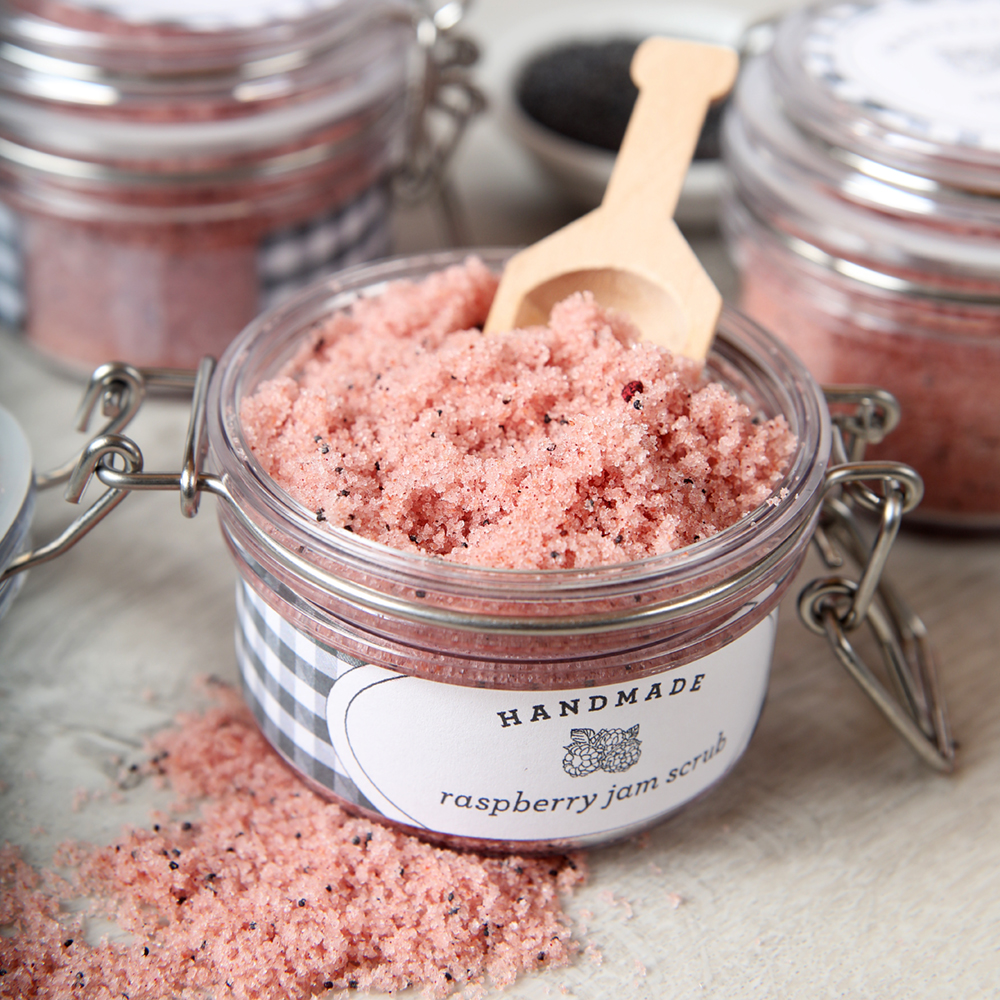 Raspberry Jam Scrub Kit
You only need a few ingredients to create this skin-loving scrub.
We can't wait to see all the fresh designs you create with this collection. Share using the tag #BrambleOn.