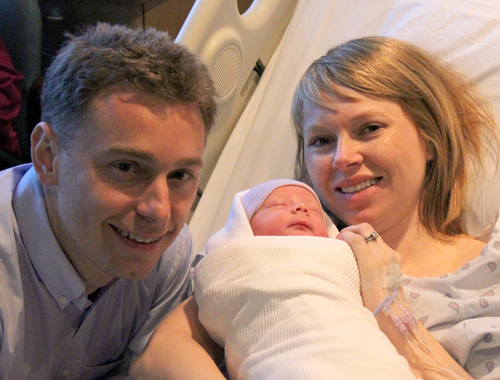 I just returned from visiting Anne-Marie and her family at the hospital and the little Bramble Bump is adorably cute. But you don't have to take my word for it, look at that little face!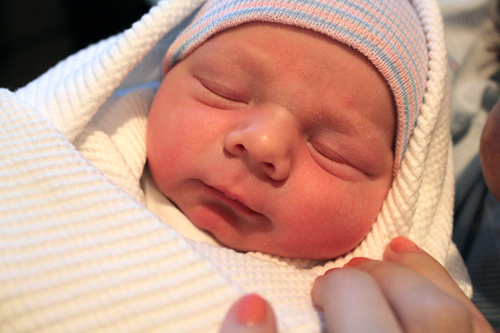 He was 6 pounds 13 ounces, 19 inches long and perfect in every way.
In celebration of this newest addition to our Bramble Berry family we have put a bunch of blue and boy things on sale. Everything on this page is 20% off! Woo hoo!
If you're like me and just can't get enough of this little guy check out BrambleBump on twitter. It's where Anne-Marie is posting all sorts of cute pictures and tidbits about her son.
We'll have more news and pictures Monday. Happy Day!