Over the years, we've amassed hundreds (if not thousands??) of soap molds. We've got 3D molds, wooden molds and countless fun patterned molds. Sometimes though, it's nice to have a simple mold that allows the soap itself to shine. If you're experimenting with new colors or techniques or just want a super cool shape that fits nicely in the palm of your hand, the 9 Cube Soap Silicone Mold is what you're looking for.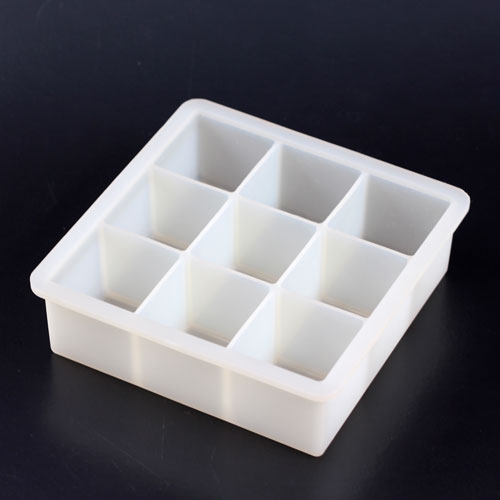 The 9 Cube Soap Silicone Mold is great for small batch production work (go for the mondo 25 bar Cube Mold for larger batches) or making simple and elegant birthday or holiday gifts. This mold holds about 3 pounds of soap — 45 ounces to be exact. Each cavity holds approximately 5 oz. of soap. Best of all, you can use this mold in both cold process and melt & pour soapmaking.
Because silicone molds insulate soap so well, we've found that adding Sodium Lactate to cold process recipes allows you release soap faster from this mold. We recommend using Sodium Lactate  at 1 tsp per pound of oils (add it to the lye water) and it's great in combination with the 9 Cube mold's larger counterpart, the 25 Cube Soap Silicone Mold. The 25 Cube Mold holds about 8 lbs of soap (125 oz., to be exact).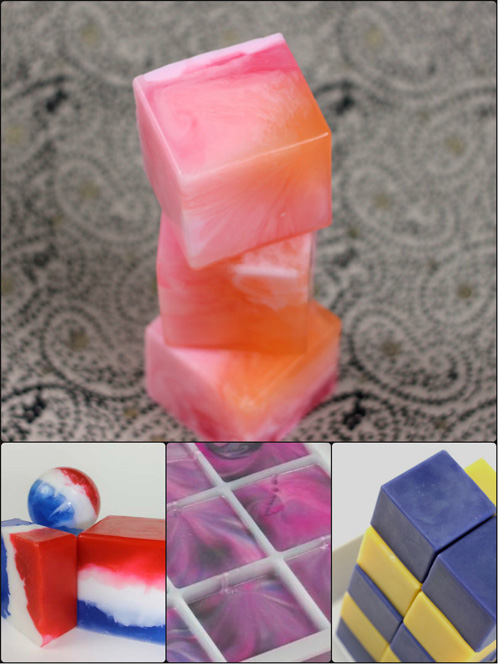 Need some ideas of what to use your silicone cube soap mold for? Take a look at these links to inspire your next creative soapmaking session: (clockwise from top) Goat Milk Soap Tutorial,Crazy for Cubes, Faux Swirl Melt and Pour Cubes and Goodness Gracious, Great Balls of Freedom,
Have you used this mold before? I'd love to hear how it worked for you!