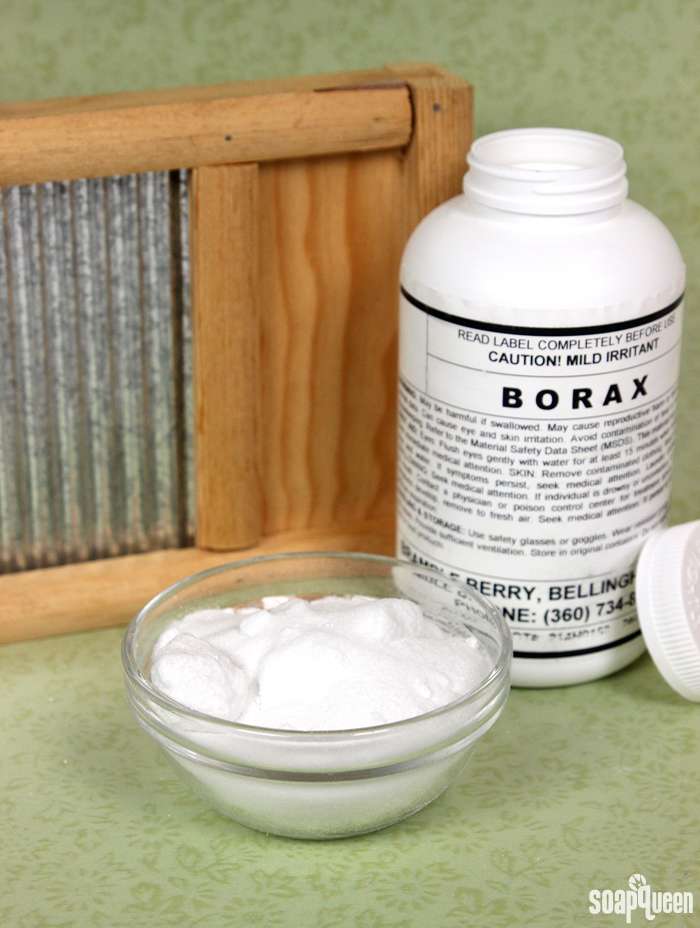 If you make your own cleaning products, you may be familiar with borax. Also known as sodium borate, borax is a natural mineral compound that is commonly used to wash clothes. It is a fantastic stain fighter, and works on tough stains like oil, tomato sauce and wine. It's also used in some soap recipes, toothpaste formulas and as a preservative. It cleans by converting some water molecules to hydrogen peroxide (source).
Borax is found deep within the earth and looks like large white crystals. The large crystals are ground to create a white and odorless powder consisting of very small crystals. The use of borax can be traced to 10th century AD, when borax was used in ceramic glazes in China. In 1872, borate deposits were discovered in California's Death Valley. Since then, this mine has grown to become one of the richest borate deposits in the world (source).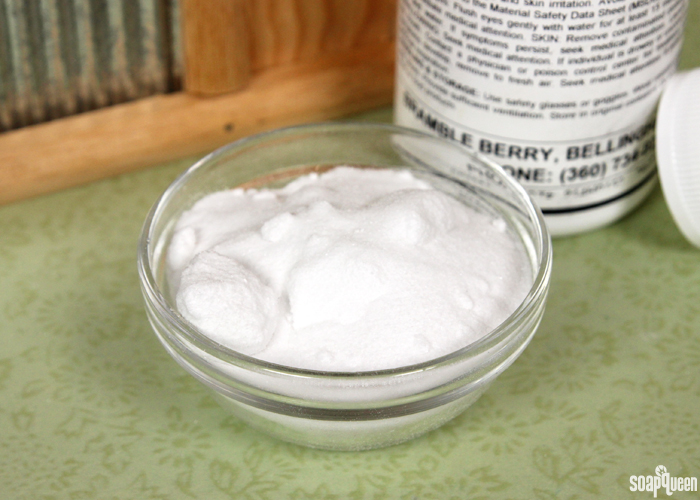 Borax has a pH level of approximately 9.5 and is toxic when ingested. I recommend handling borax with protective gear, like gloves. Borax is not to be confused with boric acid. Boric acid, also known as hydrogen borate, is created by reacting borax with a mineral acid. Boric acid is commonly used as an insecticide.
Borax is a wonderful cleaner and stain fighter. If you're interested in using borax to make your own natural cleaning products, check out the DIY Laundry Soap Recipes. This post includes three variations of laundry soap, so you can find the perfect recipe for your needs. Borax works as a stain-removal aid and can be used on whites as an alternative to chlorine bleach. But don't worry, we found borax was safe to use on color loads as well.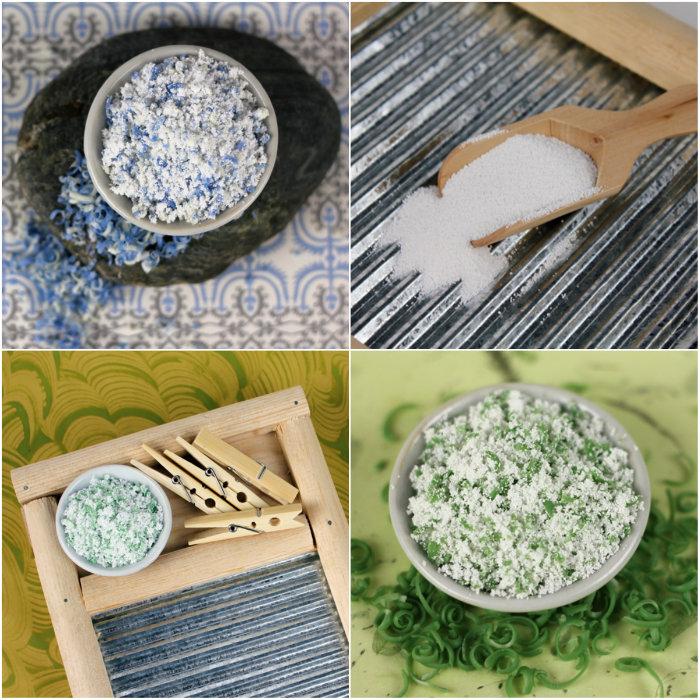 Making your own laundry soap with borax, baking soda and other natural ingredients is easy. Click here to learn how.
If you're looking for more laundry ideas, check out this post, which includes a recipe for Lavender Laundry Soap and Reusable Dryer Sheets. The Lavender Laundry Soap recipe does not include borax, but you can add some (up to 20%) if you want to add stain removal properties to the formula.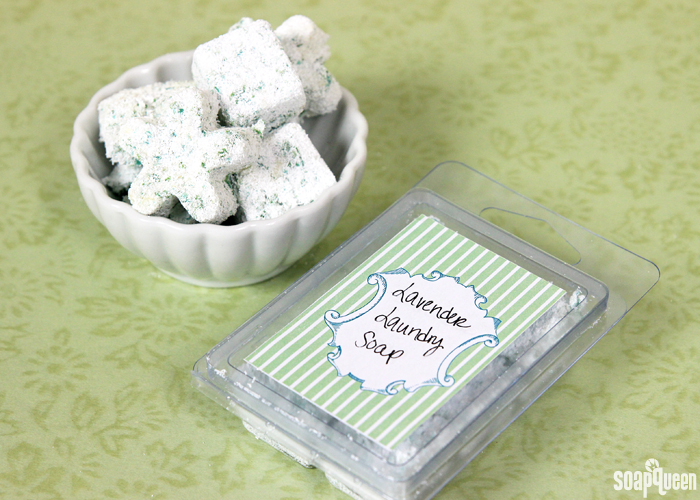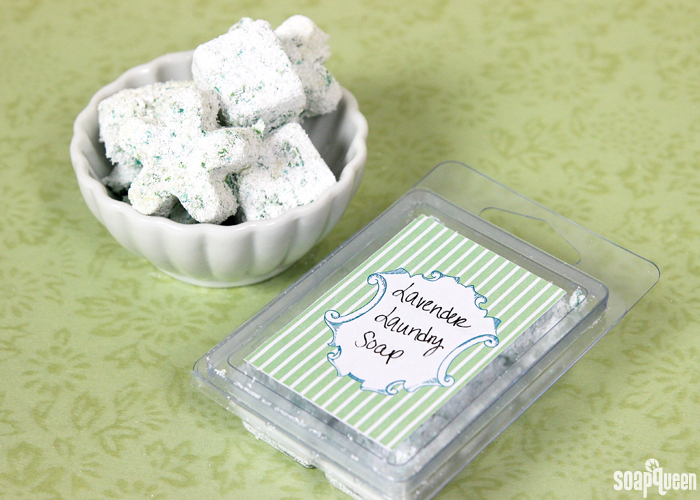 Borax can be added to laundry soap recipes for extra stain fighting properties.
Borax can also be added to water to dissolve and use in a spray. In the Multipurpose Cleaning Spray, borax is mixed into warm water along with vinegar, lemon essential oils and white thyme essential oil. Sometimes borax can take a little while to fully dissolve, but just keep stirring. =) This spray is great for wiping down counter tops and bathroom surfaces.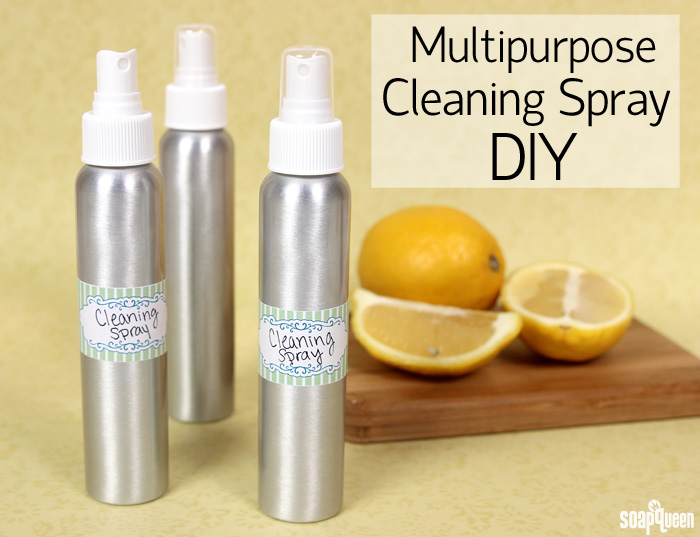 Have you used borax in your cleaning recipes? It's such a classic, yet underrated cleaning agent! =)