There is so much to love about spring. Warmer weather, sunnier days, sprouting flowers and evening walks with the kiddos make it one of my favorite seasons. At Bramble Berry, spring also means new products. We're rolling out more new tools, fragrances and molds, and we bet you'll find several things to add to your wishlist.
Be sure to check out the What's New page on Bramble Berry or subscribe to the monthly newsletter to be the first to find out about the latest products.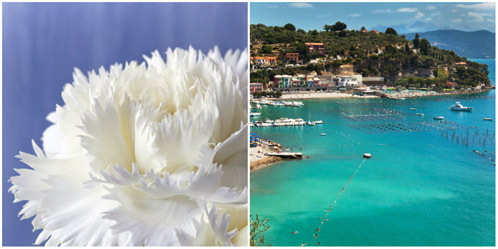 Left to right: Carnation Fragrance Oil, Neroli & Shea Blossom Fragrance Oil
Two exciting fragrance oils have been added to our line: Carnation and Neroli & Shea Blossom. Carnation is the sample of the month through April, so you'll receive a complimentary .5 oz. sample of it with Bramble Berry orders. This unique fragrance is a strong floral with spicy undertones. Neroli & Shea Blossom, on the other hand, is inspired by Tom Ford's popular 'Portofino' fragrance. It's a clean, mildly tropical scent. We paired it with Orange Peel Cybilla for this white and swirly soap.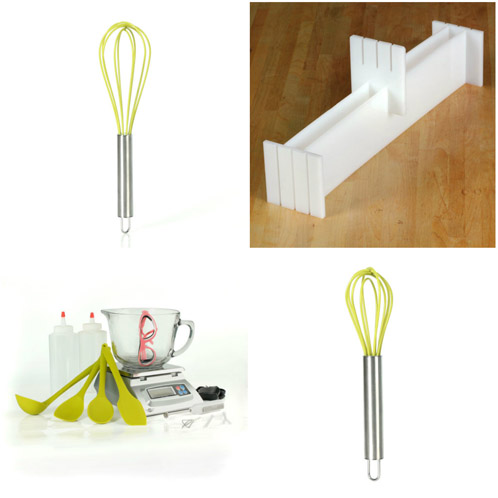 From top left clockwise: Large Silicone Whisk, Multi-Pour Sectioning Tool, Beginner's Soaping Tool Kit, Small Silicone Whisk
You can never have too many soaping tools, which is why we're introducing both the Large and Small silicone whisks (top left and bottom right). The whisk is made of durable silicone, and the stainless steel handle won't react with lye or raw soap batter. When it comes to creating a Mantra Swirl or a Taiwan swirl, you won't have to fuss with cardboard dividers anymore. The Multi-Pour Sectioning Tool (top right) makes it each to separate your 5 lb. Wood Loaf Mold with Slide Bottom. See it in action in this Instagram video.
If you're a new soaper or perhaps just want to refresh your soaping hardware, the Beginner's Soaping Tool Kit (bottom left) has everything you need to get start. It includes 2 spoons, 1 spatula, 1 ladle, a two quart glass mixing bowl, 2 easy pour mixing and measuring containers, 2 squeeze bottles, 1 pair of pink soapmaking goggles, 1 plastic mini mixer and 1 KD7000 scale with adapter.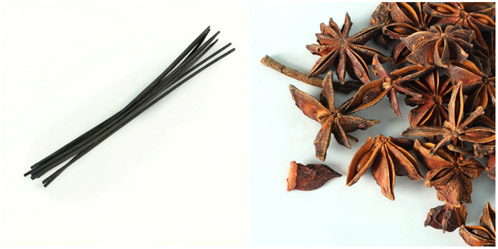 Left to right: 12″ Charcoal Reeds, Anise Star
The 12″ Charcoal Reeds are perfect  for making your own reed diffuser. To learn how, check out this tutorial. We've also added Anise Star to our collection of herbs & botanicals. These whole dried stars make perfect embeds for the top of your soap. Our Facebook Photo of the Week winner in March, Herbolution Natural Body Care, used them creatively to top off her Chocolate Spice Organic Soap.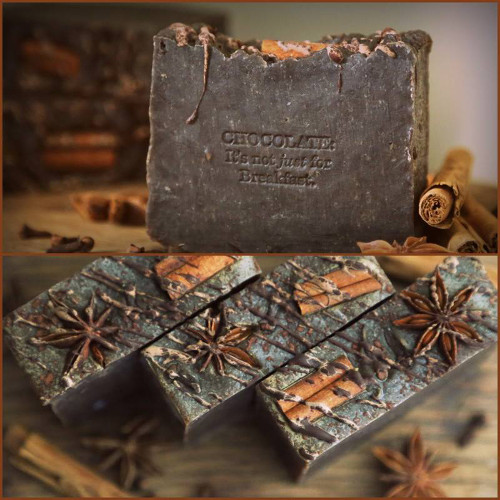 Last but not least, we're introducing nine molds that are perfect for your upcoming spring and summer projects. Take a look below!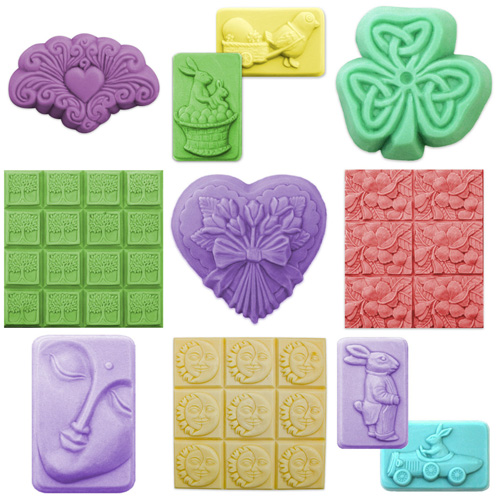 Top row: Arabesque Heart Mold, Two Bunnies Mold, Guest Clover Mold
Middle row: Guest Tray Tree Of Life Mold, Heart with Tulips Mold, Hibiscus Tray Mold
Bottom row: Shanti Mold, Sun & Moon Tray Mold, Two Bunnies Mold
What products are you excited to try this spring?