There is so much to love about spring. Warmer weather, sunnier days, sprouting flowers and evening walks with the kiddos make it one of my favorite seasons. At Bramble Berry, spring also means new products. We're rolling out more new tools, fragrances and molds, and we bet you'll find several things to add to your wishlist.
Be sure to check out the What's New page on Bramble Berry or subscribe to the monthly newsletter to be the first to find out about the latest products.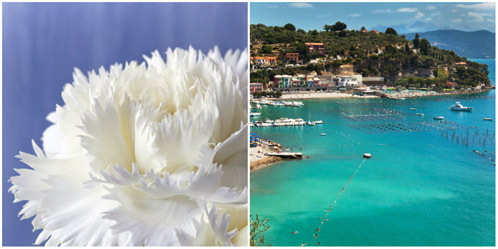 Left to right: Carnation Fragrance Oil, Neroli & Shea Blossom Fragrance Oil
Two exciting fragrance oils have been added to our line: Carnation and Neroli & Shea Blossom. Carnation is the sample of the month through April, so you'll receive a complimentary .5 oz. sample of it with Bramble Berry orders. This unique fragrance is a strong floral with spicy undertones. Neroli & Shea Blossom, on the other hand, is inspired by Tom Ford's popular 'Portofino' fragrance. It's a clean, mildly tropical scent. We paired it with Orange Peel Cybilla for this white and swirly soap.