Today is the day we find out the NEW floral fragrances for Spring 2011. Me and my fabulous team get to read the surveys filled out by our hard working/testing S.O.A.P. team. Thank you for all of your hard work ladies! Click on the links below to check out all of their fabulous blogs. I love my job!
Holly with Lotion Bar Cafe: Holly tested the fragrances in candles, bath fizzies, room spritzers, lotion, lotion bars, melt and pour AND cold process. Wowza. Thanks for covering it all, Holly!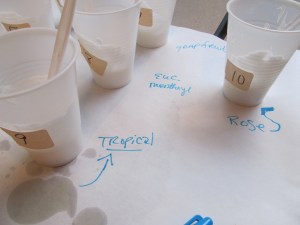 Ruth with Sirona Springs Handmade Soap: Ruth tested in cold process and she went over the top with her designs. We were impressed with her individual designs for each batch of soap.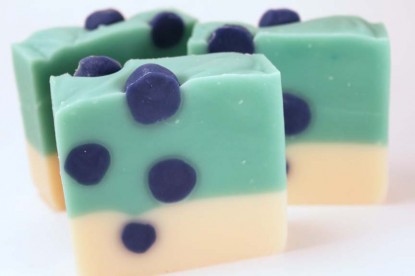 Ann with Pitter Patter designs: Ann also tested in cold process, lotion bars and bath fizzies. She had great photos and comparisons of the discolorations. Side note: Ann has a delicious looking Peanut Butter Cupcake recipe on her blog. I can see that cupcake in my near future. And, she makes the CUTEST burp clothes and baby schwag in her Etsy shop.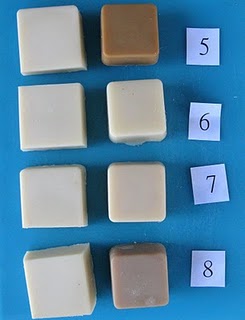 Erica with The Bonnie Bath Co.: Erica tested in lotion and melt and pour. She even did a contest on her blog to win all of the lotion samples (great idea). I wonder who the lucky winner was?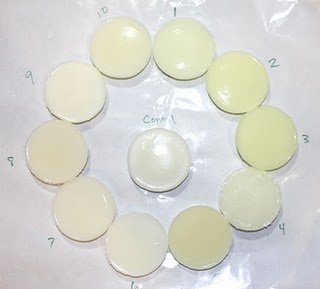 Catherine with Catie Beth: Catherine had the help from her crafty husband to create a special mold to test the gardenia fragrances in cold process. Everyone needs a crafty husband! I've got one and even made a list of why crafty husbands make the best husbands (even back in 2007, I knew I had a gem!).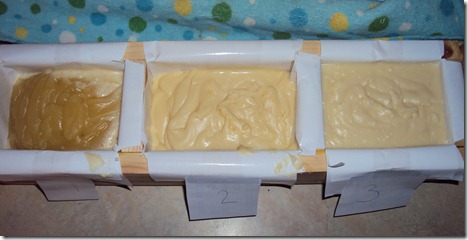 Excellent gel phase example on the left.
Amber with Addicted to Crafting: Amber tested in sugar scrub cubes, melt and pour and had great notes on discoloration and and first impressions. Didn't her sugar scrubs turn out cute? My new favorite word is, "adorb" and these definitely fit with that word.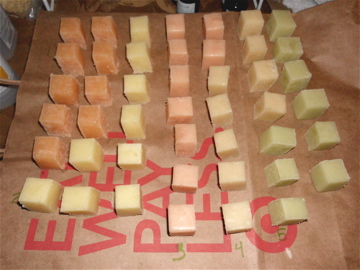 Meghan with Dreaming Tree Soapworks: We loved her initial fragrances notes and can't wait to read the survey for more of her testing notes.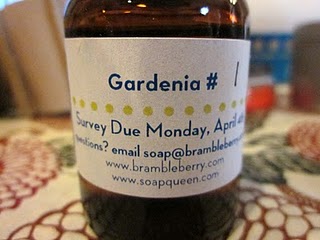 Thanks again, S.O.A.P. team,  for taking the panel testing so seriously. You are all rock stars! Off to read the surveys with the BB team and decide on some new Spring fragrances. Stay tuned!