Happy Saturday! Today is another beautiful, sunny day in Washington state. So far, the kiddos and I have had a low-key morning followed by a trip to Farmer's Market and, continuing to move out of our old home. We enjoyed eggs and chia/hempseed/buckwheat cereal for breakfast, followed by reading lots of new books before all that happened though. Speaking of books, Storey Publishing named Soap Crafting as one of their "Fresh Picks," for May and the Ebook is now available for only $2.99 all month long! Click here to see the full list of awesome books selected this month. I'm continuing to put the finishing touches on my new book that is scheduled for early 2016…I can't wait for you all to read it!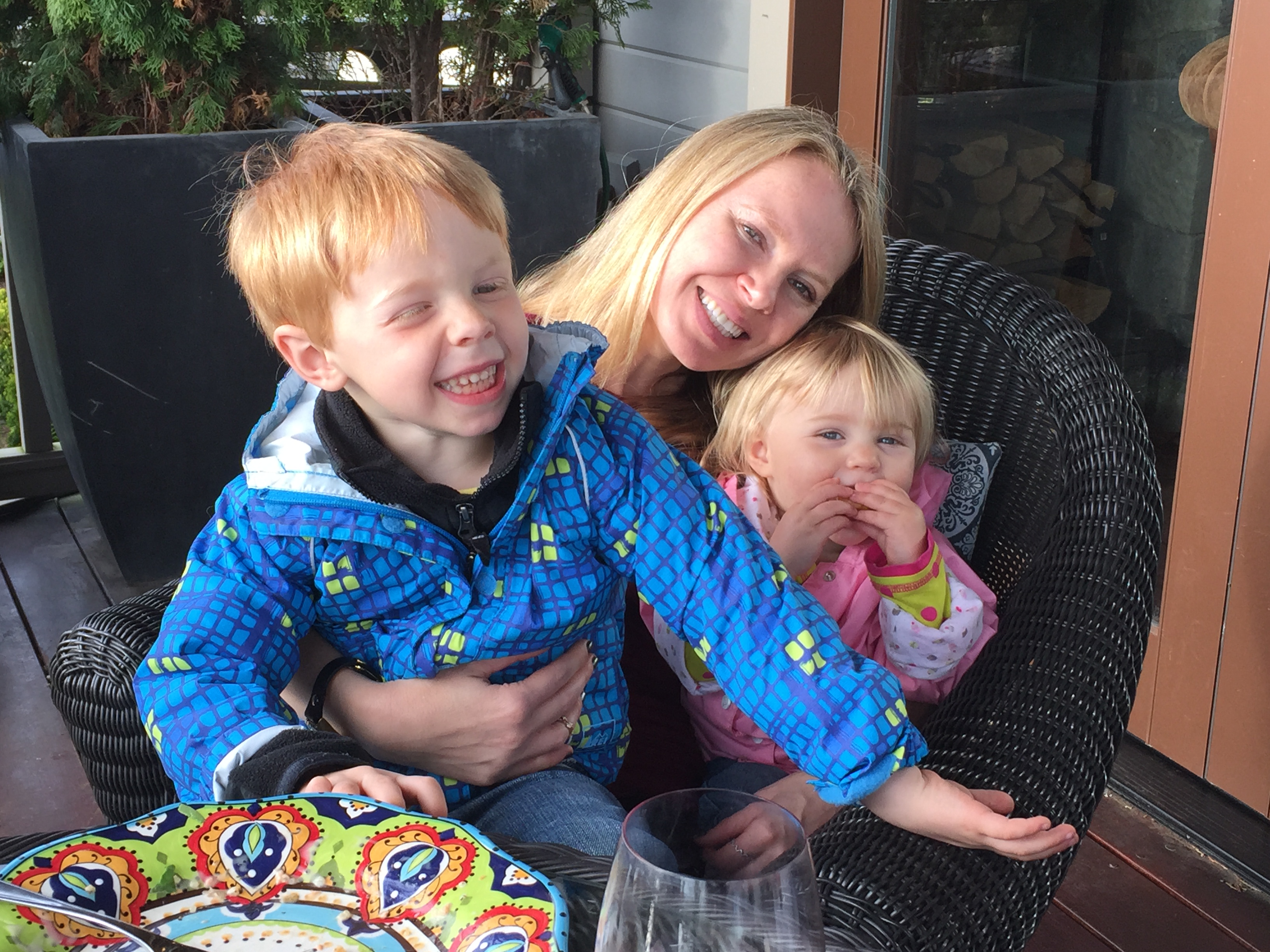 What are you up to this Saturday? If you're making soap, I'd love to see your projects on our Facebook page. Or, tag your photos on Instagram with the hashtag #SoapShare; I check that hashtag just about everyday =) Check out my favorite pins, tweets and 'grams if you're needing a little crafty inspiration!
Pinterest: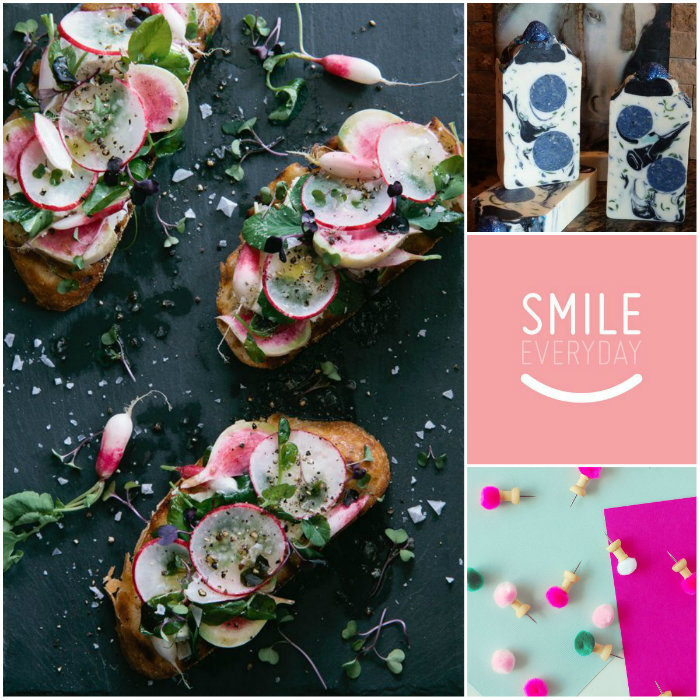 Left to right, clockwise:
Instagram:
Next week will feature a selection of tutorials inspired by butterflies and bees. On the left is a funnel-pour cold process inspired by the honey bee. On the right is the Stained Glass cold process soap which will be in the Spring Soap Crafting Club.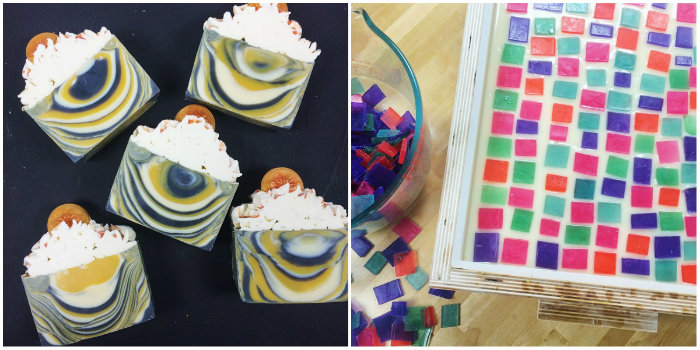 The weather has been absolutely beautiful in the Pacific Northwest the past few weeks. The kiddos have certainly been enjoying the weather! Below Lily and cousin Alise enjoy the sun =)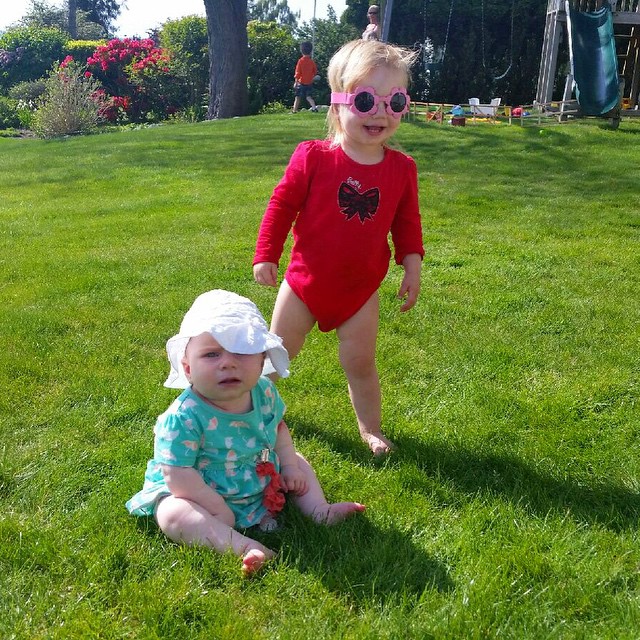 Twitter:
I hope you all have an awesome weekend! To keep up with the latest soapy social media throughout the week, you can follow me on Twitter, Tumblr, Instagram, Pinterest, Vine and YouTube and Snapchat. To watch my 'stories', which include sneak peeks into future projects, add me. I'm Bramble-Berry on Snapchat.