Anybody else feeling like there is so much to do, and so little time? The holidays have a way of magically speeding up time! This week has been full of holiday preparation, from decorating the house to wrapping gifts. On Wednesday, the team partnered with the Salvation Army to Christmas shop for more than ten families. We all had a blast, and it was great to get in the holiday spirit. Look out for a blog post next week documenting all the fun.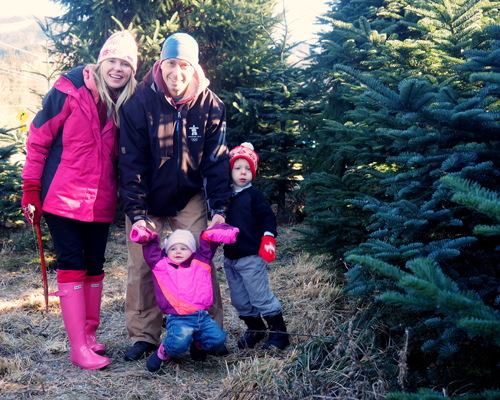 The kiddos are in full holiday mode, constantly asking when Santa is going to get here. "Soon, the elves are not done making the toys!" In the meantime, they have had fun helping me wrap gifts for others. Speaking of gift wrapping, check out the creative wrapping idea via my favorite pins below!
Pins: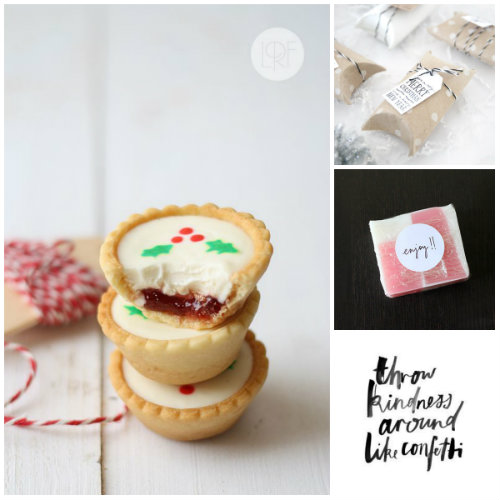 Left to right, clockwise:
These Cheesecake Cookies may be too adorable to eat! Made with cream cheese and strawberry jam, the top is accented with holly drawn with food coloring.
Super easy to make, these Toilet Paper Roll Gift Boxes would be perfect for a wide variety of bath and beauty projects including lip balm, bath fizzies and soap.
Peppermint scented products are a great gift option, because just about everybody loves the fresh scent. These Peppermint Avocado Melt and Pour Soaps would make fantastic stocking stuffers.
"Throw kindness around like confetti." Love this quote! We could all use a little more kindness in our lives =)
Instagram:
Once Christmas is over, it will be time to create soap for Valentine's Day! This Queen of Hearts Cold Process soap is full love with sparkle, hearts, and cold process frosting.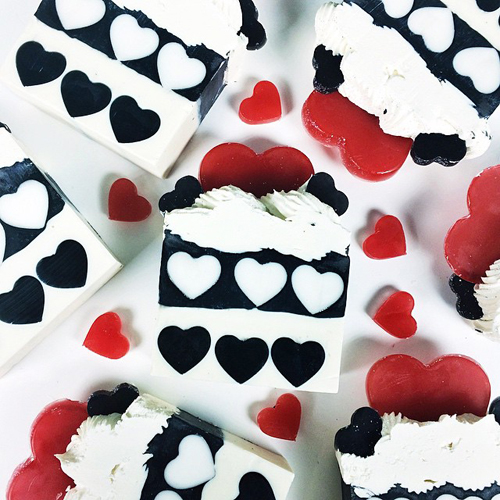 Left to right: I've said it once but I'll say it again, crafting is better with friends! I had a blast  making melt and pour with fellow Bellingham business women. On the right, I'm in love with the adorable Stenciled Wedding Soap Favors that Jen from Something Turquoise created.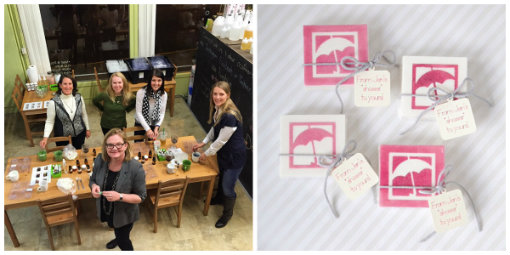 Twitter:
I hope you're all having a great weekend! To keep up with the latest soapy social media throughout the week, you can follow me on Twitter, Tumblr, Instagram, Pinterest, Vine and YouTube.