It started raining early this week and hasn't stopped yet, leaving Bellingham residents a little chilly. It was nice to warm up with the Roasted Rosemary Carrot Soup. With roasted carrots and onions, plenty of herbs and a little balsamic vinegar, this soup is creamy and full of flavor. It's also paleo and Whole30 friendly, making it a guilt-free option during the decadent holiday season.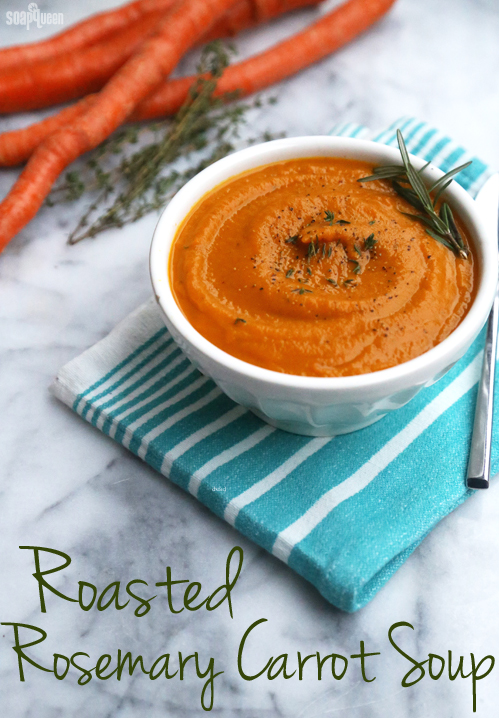 There are so many layers of flavor in the soup – it's just delicious. Speaking of layers, the Layered Lilac Loofah Cold Process Soap has plenty of them! Exfoliating shredded loofah and layers of white, purple and pink are a perfect compliment to the Lilac Fragrance Oil. Lilac, like other floral fragrances, can accelerate trace. Layers are the perfect way to make beautiful bars with the thicker soap.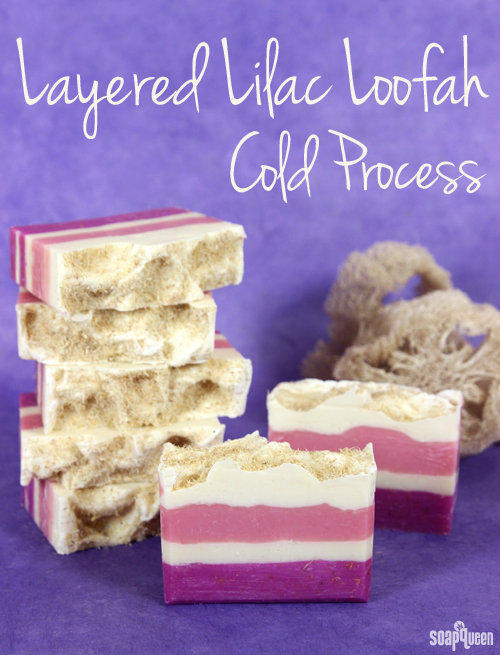 For a project with rainbow hues, click through the Melt and Pour Bath Crayons Tutorial. The recipe uses melt and pour and undiluted LabColors. The ultra-concentrated LabColors allow your children (or you!) to write on the tub or even paper, which really encourages their creativity. The White Tea and Ginger Fragrance Oil adds a warm and slightly citrusy scent.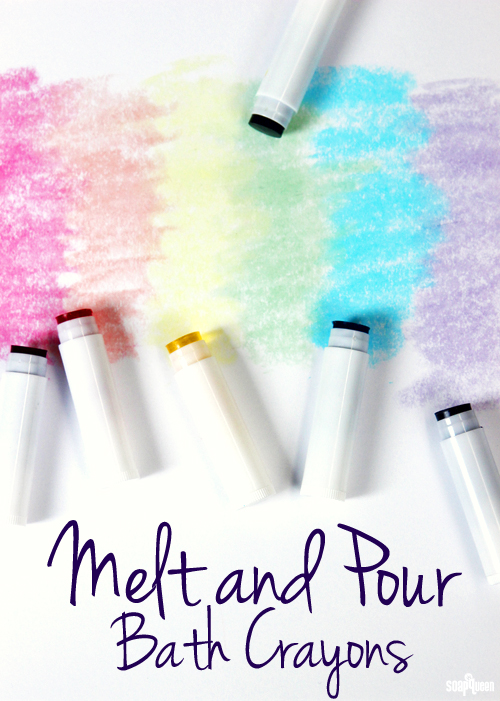 Jodi from Lakehurst Farms is an expert on color. Click through the Jabbering With Jodi of Lakehurst Farms post to see her creative use of color, embeds and swirls. She also talks about her soaping tips and offers creative advice for other soapers.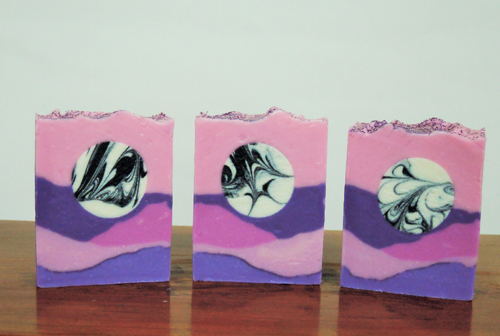 You can see more of Jodi's creations on her Etsy page. Etsy and other websites are one option when selling your soap. Other options include markets, craft fairs or retail shops. Each option has pros and cons to take into account when deciding where to sell your soap. Read more in the Where to Sell Products: Online, Markets and Retail post.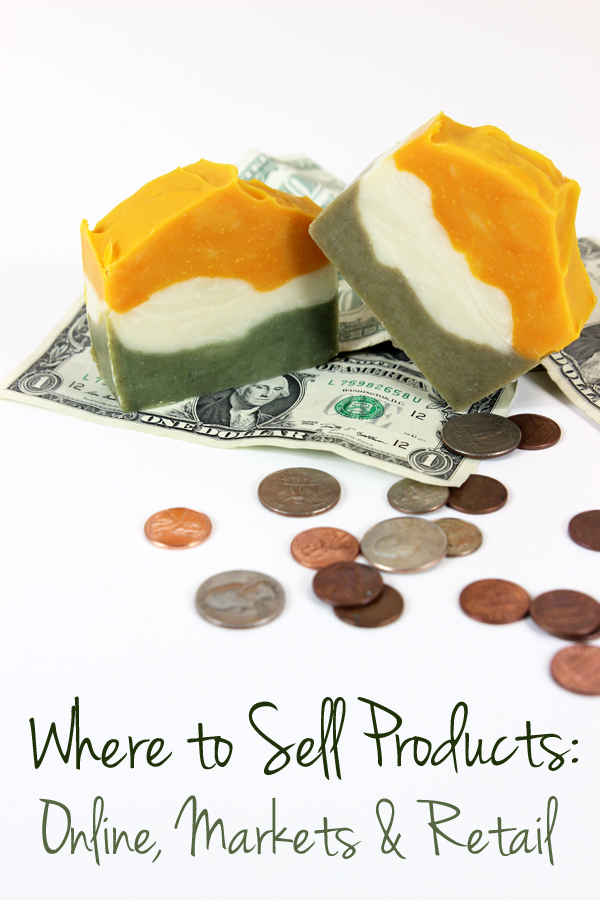 When selling your soap online, using social media is essential. This week's Facebook Photo of the Week winner Natasha with White Oak Creek Soap Co. displays her gorgeous creations on her Facebook page, including this stunning soap.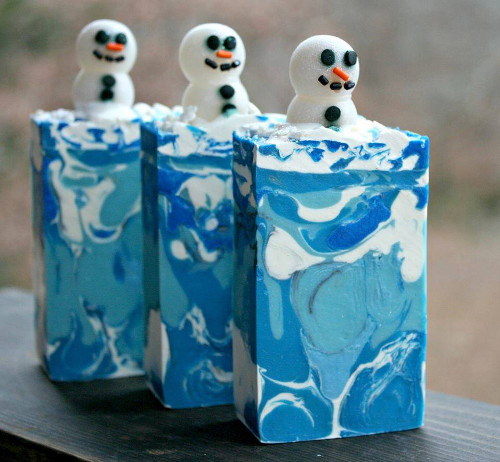 Several icy blue hues contrast against bright white in Natasha's soap, which is topped off with adorable snowmen. Natasha used melt and pour to glue together the snowman pieces, which were made using the 9 ball silicone mold. If you want some wintery soap, click through the Winter Creatures Cold Process tutorial, which uses water soluble paper to create the cute animal images. You can also create wintery layers with this Winter Gardenia Ombre Candle.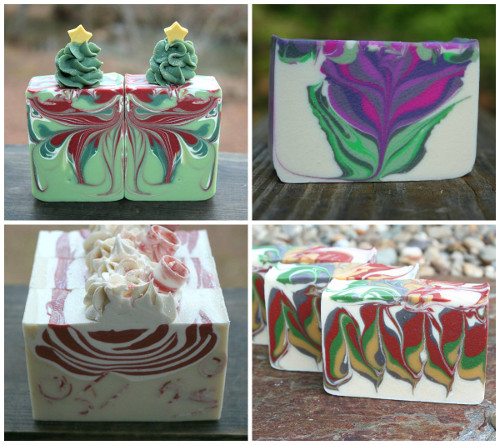 Above (top left, clockwise) are Natasha's Christmas tree soap, flower soap, hanger swirl soap and red and white soap. If you'd like the interesting hanger swirl look, check out the Tiger Stripe "Hanger" Swirl Tutorial. A hanger was also used to create a cute tree in the Christmas Tree Swirl Cold Process Tutorial.
Find White Oak Creek Soap Co.
On Facebook

Post pictures of your crafty creations on the Facebook page each week for a chance to be featured on the Soap Queen blog and receive a sweet soapy package from Bramble Berry. Photos are chosen based on consensus from the Bramble Berry staff, so the best way to increase your chances of winning is to show us lots of photos!