The holidays can be a stressful time of year, especially for busy crafters. This week the blog featured projects that promote relaxation, like the Cucumber and Lavender Bath Bombs. They're scented with a calming blend of Lavender 40/42 Essential Oil and Cucumber Melon Fragrance Oil. They also have skin-loving cucumber extract.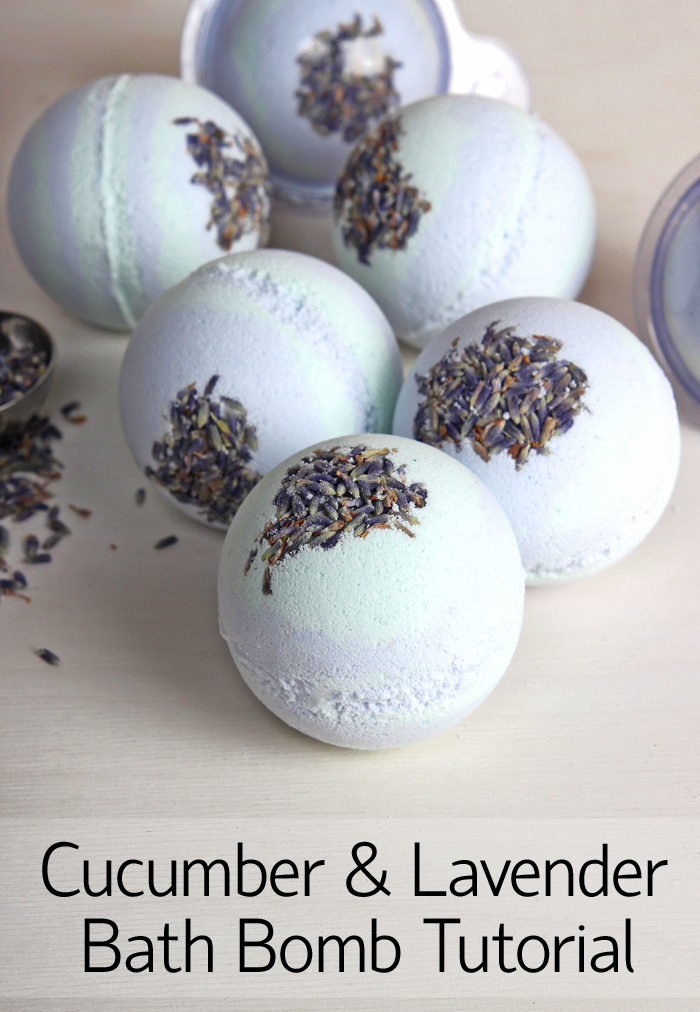 Cucumber Melon Fragrance Oil also smells great in this Sea Salt Scrub. It has a fluffy texture because it's made with Foaming Bath Butter. It also has Fine Grained Dead Sea Salt and Forest Green Jojoba Beads, which exfoliate and leave your skin feeling fresh and clean. The jojoba beads also give the scrub a lovely pop of green.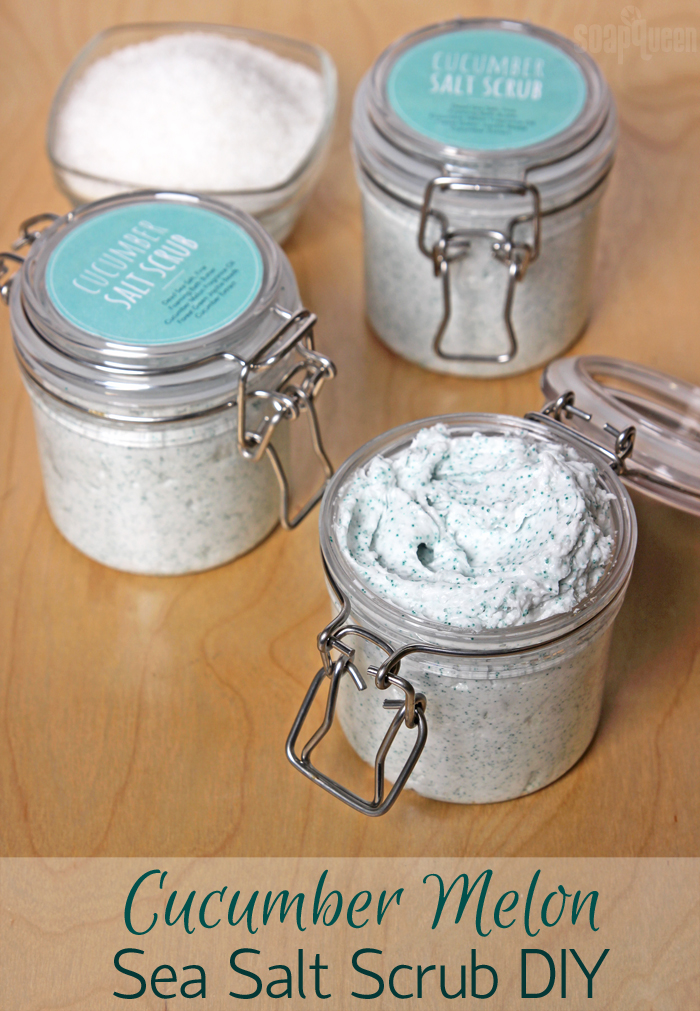 After you enjoy some fizz in your tub and exfoliate your skin, you can follow it up with a Soothing Eye Tea Bag. The cool tea feels amazing on the skin. It has chamomile herb, calendula petals and lavender buds. All you have to do is boil the tea, let it cool, place it on your eyes and enjoy.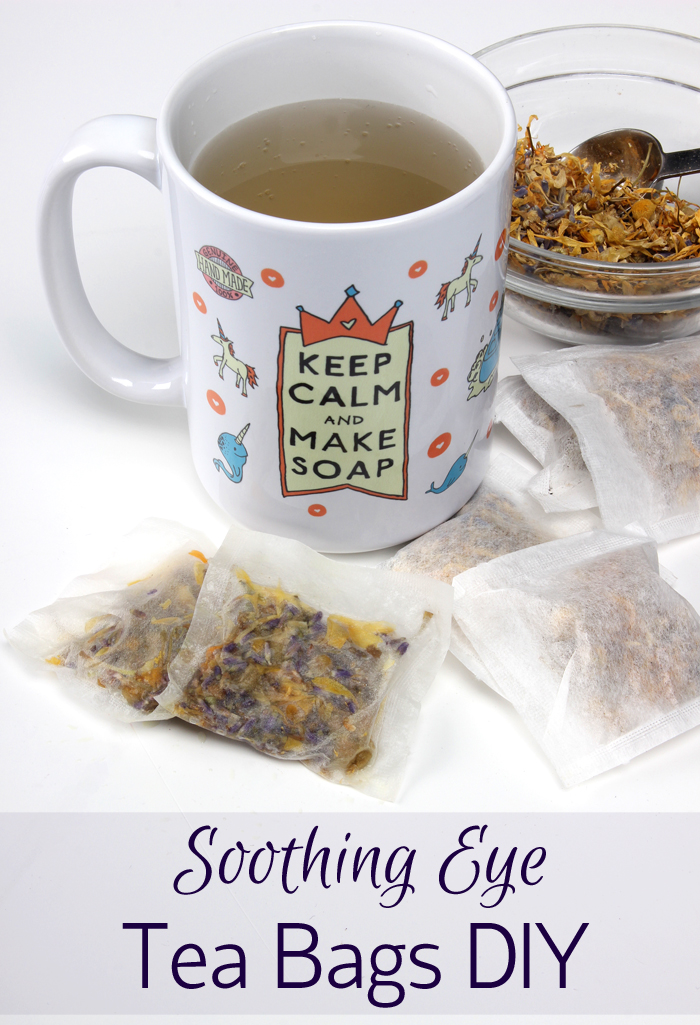 Soaping is one of my favorite ways to relax and treat myself. This fall, I was a part of the Soap Swap. That means I got to make soap to send out, and I got 10 bars back from crafters all over the U.S.! My box had so many beautiful soaps made with a variety of designs. Find out what I received in the Fall 2016 Soap Swap Box post.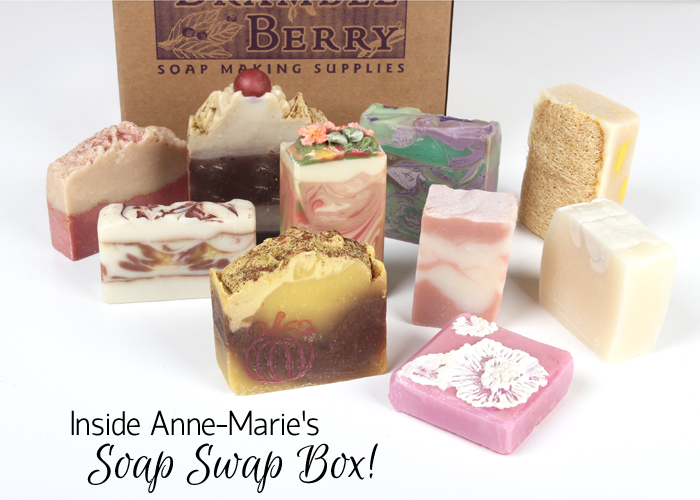 For more gorgeous soapy designs, check out this week's Facebook Photo of the Week by Deb. I love the look of her bars. They're scented with Cedar and Amber Fragrance Oil.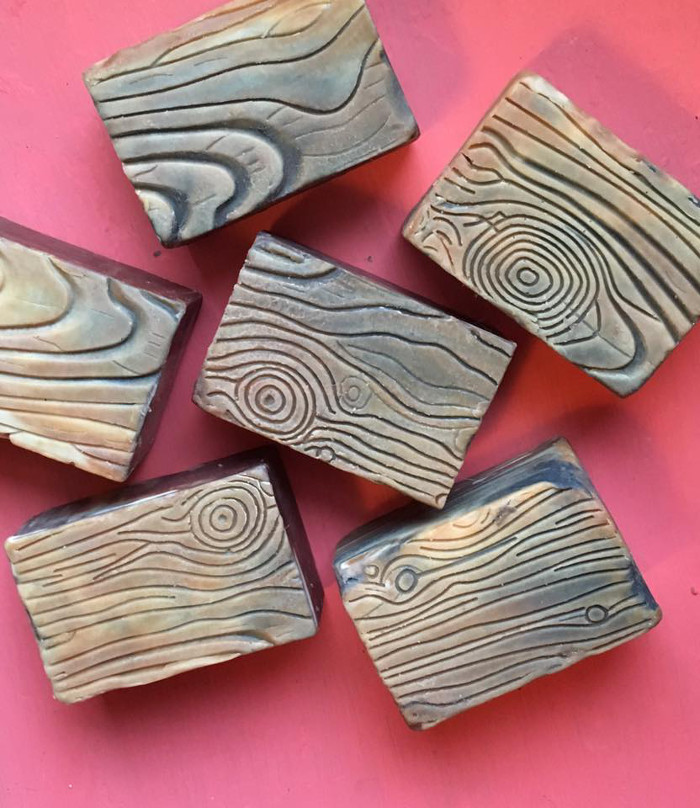 Deb's bars have such a cool and unique design. They look just like wood grain! She used an impression mat to get the look. For more impression mat soap, check out the Jasmine Lace Cold Process Soap. The Bamboo Mint Impression Cold Process Soap uses a premade Flowers and Spirals Impression Mat.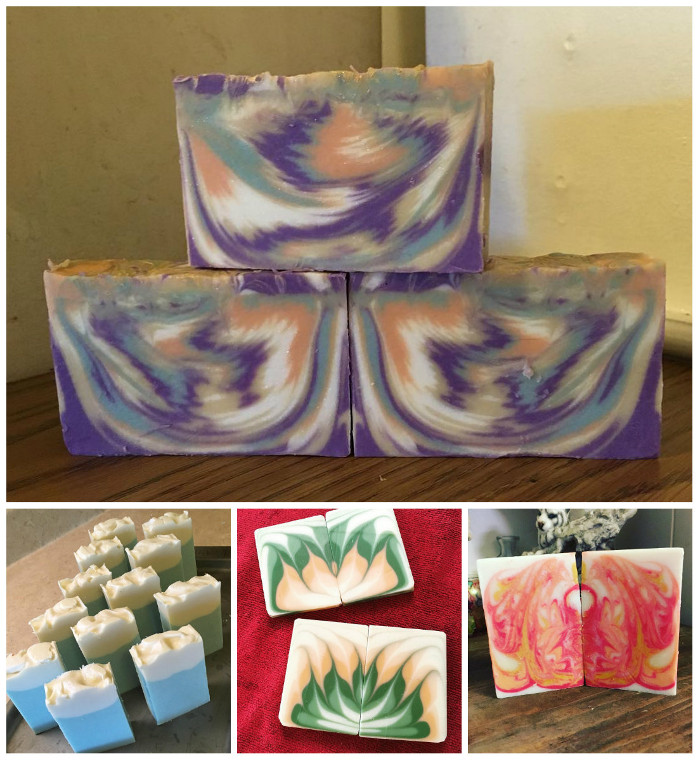 Above (clockwise, top) are Deb's Clyde Slide soap, swirl soap, lotus soap and Sparkling Snowdrop soap. For more design inspiration for Sparkling Snowdrop Fragrance Oil, check out this tutorial. The scent would also work well in the Snowy Forest Melt and Pour Tutorial.
Find Deb
On Instagram
This week's Instagram Photo of the Week by Laura with Ali di Polvere features gorgeous detail as well. The orange and cinnamon sticks on top of the bar add such a cool look. I love the orange and tan layers too. For more of her work, check out her Instagram page.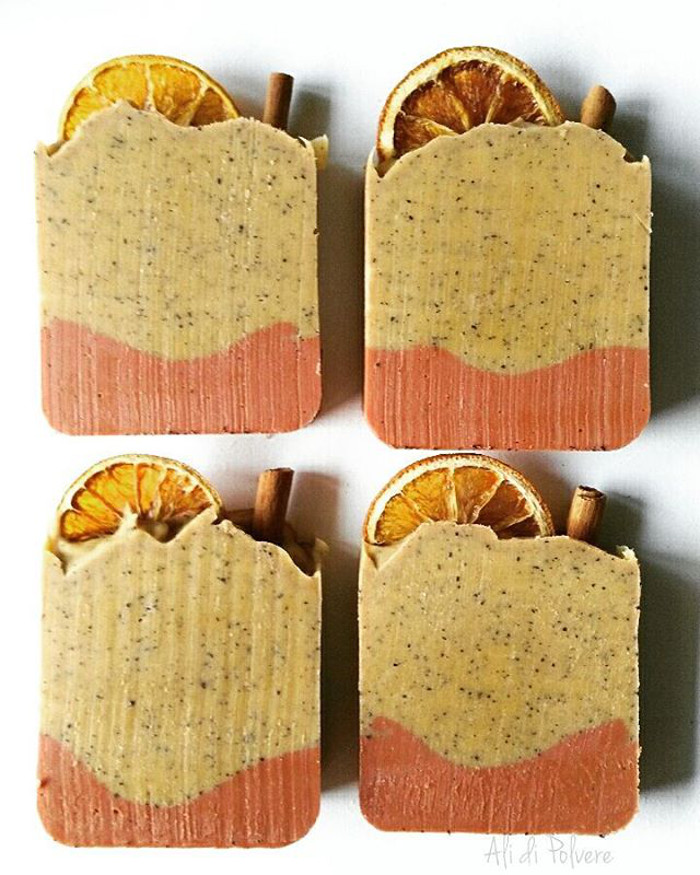 Post pictures of your crafty creations on the Facebook page each week for a chance to be featured on the Soap Queen blog and receive a sweet soapy package from Bramble Berry. Photos are chosen based on consensus from the Bramble Berry staff, so the best way to increase your chances of winning is to show us lots of photos!
To participate in the Instagram contest, hashtag your pictures with #soapshare. Each Friday, I will pick a photo on Instagram to be featured on the Bramble Berry Instagram account.
For those of you who have been featured on the blog, we now have an official "Featured on the Soap Queen" badge! You can include that badge on your website, blog, pictures, etc. To save the badge, click here. =)