This week the blog featured several projects inspired by fruit, including the Apple and Sage Salt Scrub. It is made with the new Apple Sage Fragrance Oil, which is the perfect blend of sweet and herby notes. To exfoliate and moisturize the skin, the recipe has Epsom salt and avocado oil. Evergreen Mica and Apple Moss Green Mica complete the apple-inspired design.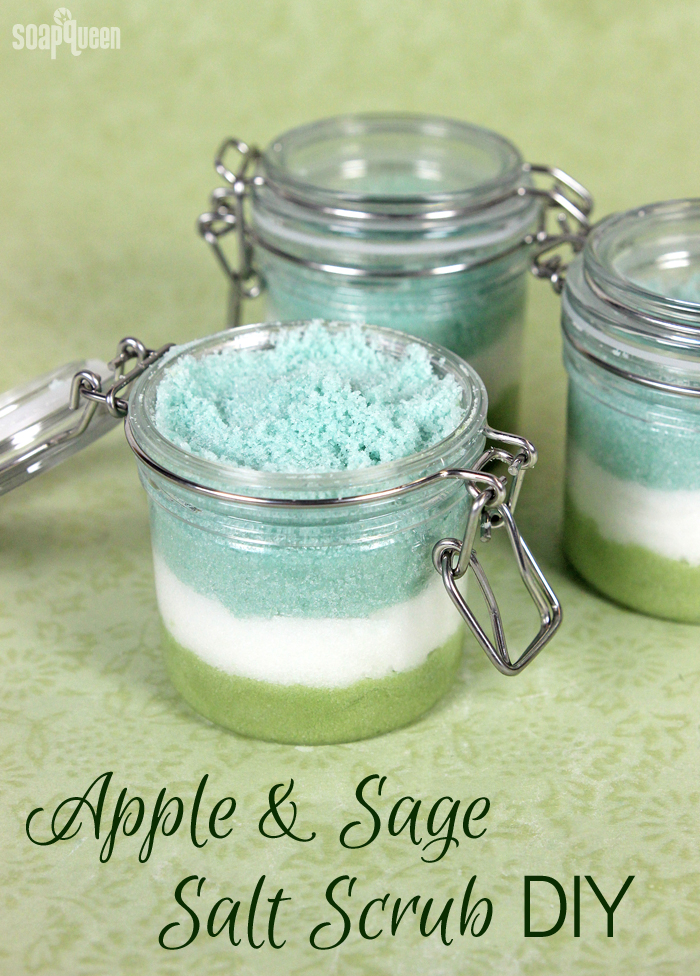 The Juicy Watermelon Cold Process Soap is inspired by one of my favorite summer fruits. Kermit Green Mica and Green Chrome Oxide Pigment create rind colors, while the new Raspberry Mica creates the signature watermelon hue. Poppy seeds are used to create the seeds. To capture the sweet smell, the soap has a blend of Summer Melon Spritzer Fragrance Oil and Watermelon Fragrance Oil.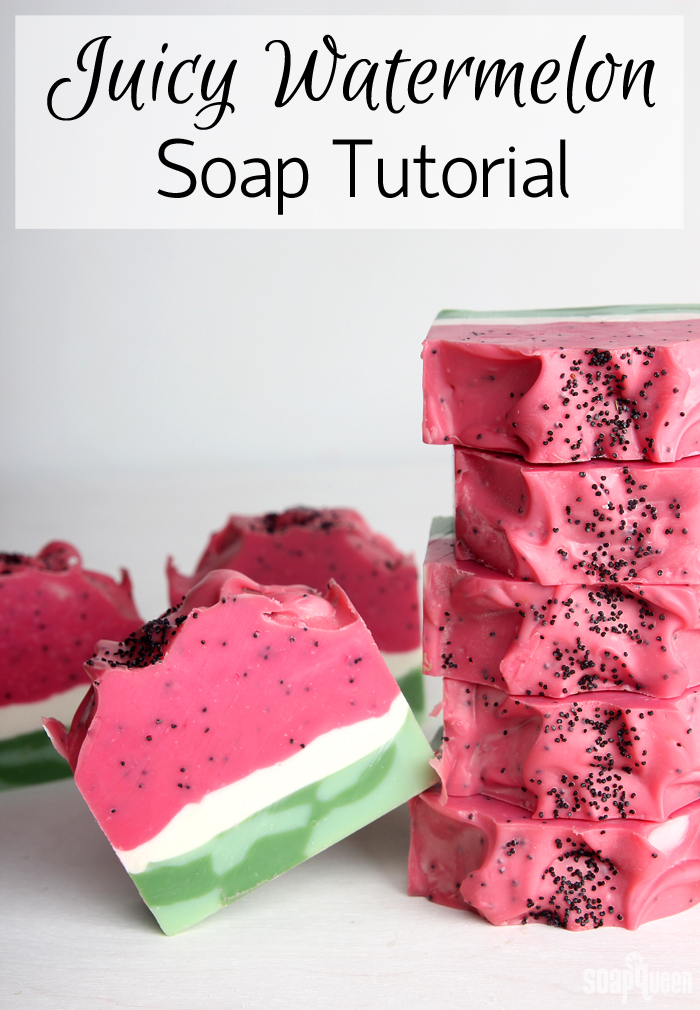 The watermelon soap is made with mango butter, which helps moisturize the skin. If more than 15% butter is added to a recipe it can make the soap dry or brittle. This can also happen if too much lye is in the batch. There are several ways to see if your soap is lye heavy. For instance, cabbage juice is an effective pH indicator. If the soap is lye heavy, it can still be used as laundry soap. Learn more in the Troubleshooting Lye Heavy Soap post.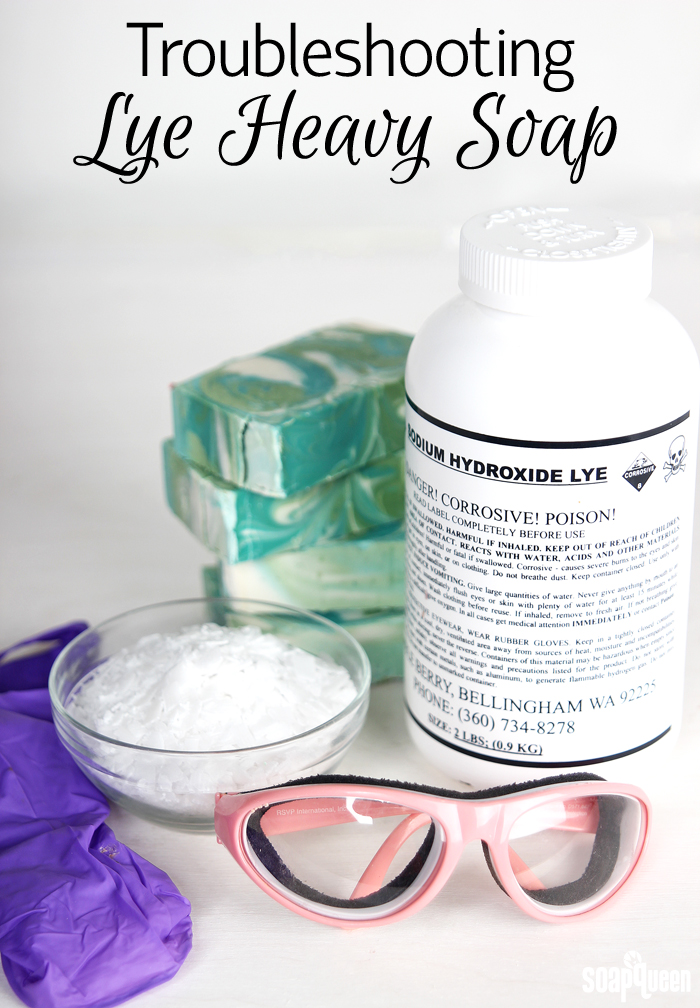 If you prefer to avoid using lye, melt and pour soap is a great option. It has already turned into soap so you don't have to handle lye. Melt and pour guest soaps also work well for traveling. The Lemon Goat Milk Melt & Pour Bars fit easily in your purse or carry on bag. The Honeysuckle Solid Perfume Tutorial adds a floral scent to the skin and you don't have to worry about carrying liquids on a plane. Find more tutorials in the Traveling DIY Project Inspiration post.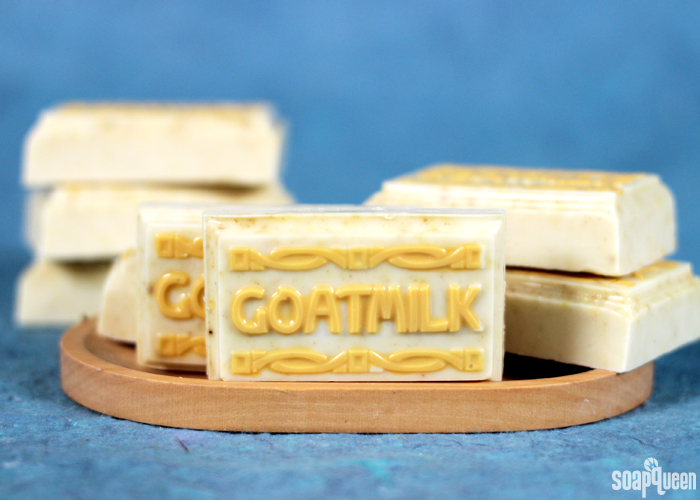 Phyllis with Sundrop Soap Co. used homemade melt and pour for the heart embeds in her beautiful "I Love Juicy" Soap. It's scented with Bramble Berry's Juicy Couture Type Fragrance Oil. Her soap is this week's Facebook Photo of the Week winner.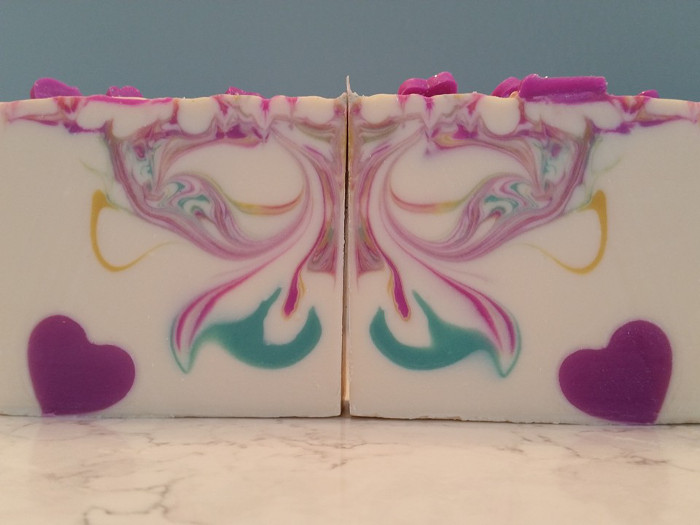 The heart embed is a perfect addition to Phyllis' bars. I love the wispy, spring-colored swirls as well. The hearts on top are a cute finishing touch. For more heart embed soap, check out the Rainbow Heart Melt and Pour Soap. The Queen of Hearts Cold Process Soap has black and white heart embeds.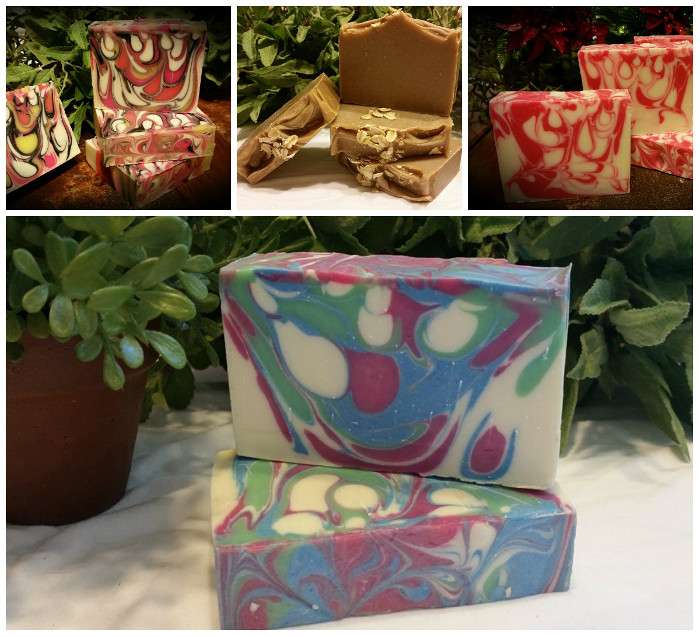 Above (clockwise, top left) are Phyllis' Citrus Burst Soap, oatmeal soap, Peppermint Twist Soap and blue and pink soap. If you love the way the oatmeal bars look, check out the Goat Milk and Oatmeal Cold Process Soap. The Soothing Baking Soda Oatmeal Bar is made with Castile Rebatch.
Find Sundrop Soap Co.
On Facebook
This stunning soap collection by Blossom Bathhouse is this week's Instagram Photo of the Week. I love all the different textures, colors and techniques. There is everything from sphere embeds to honeycomb patterns. It's an amazing stack of soaps! For more of their beautiful work, check out their Instagram page.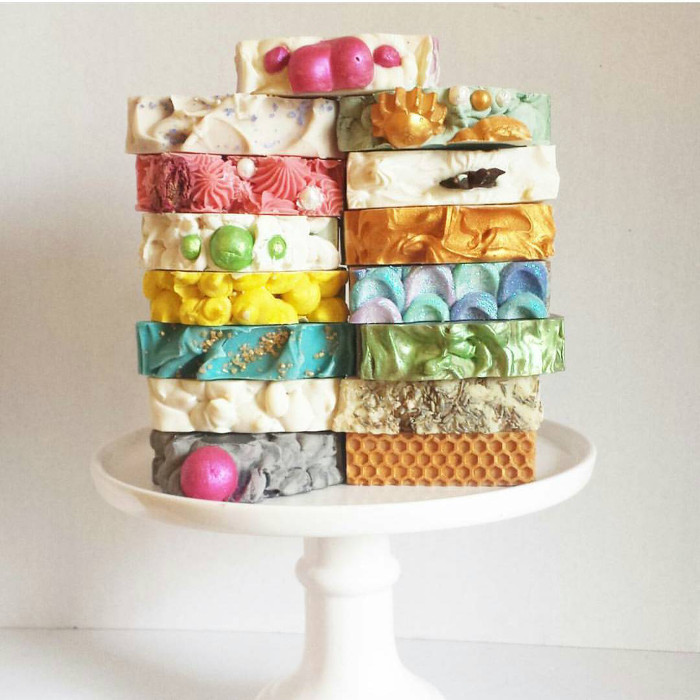 Post pictures of your crafty creations on the Facebook page each week for a chance to be featured on the Soap Queen blog and receive a sweet soapy package from Bramble Berry. Photos are chosen based on consensus from the Bramble Berry staff, so the best way to increase your chances of winning is to show us lots of photos!
To participate in the Instagram contest, hashtag your pictures with #soapshare. Each Friday, I will pick a photo on Instagram to be featured on the Bramble Berry Instagram account.
For those of you who have been featured on the blog, we now have an official "Featured on the Soap Queen" badge! You can include that badge on your website, blog, pictures, etc. To save the badge, click here. =)