This week was all about enjoying time with family and friends, being thankful and of course, cheese! The Cranberry and Pecan Cheese Ball is perfect for your next holiday get together. It has a blend of cream cheese, goat cheese and sharp white cheddar. Dried cranberries are mixed in to add a bit of sweetness, and the ball is coated with toasted pecans for some crunch. It is delicious and easy to make.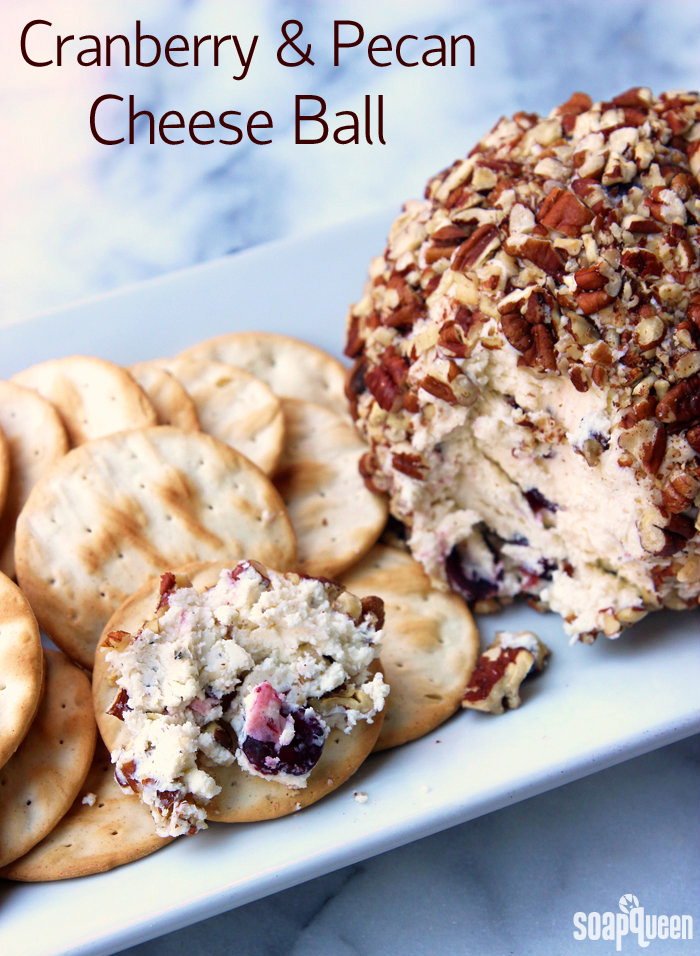 This week also featured a spotlight on the Bramble Berry office team. The ladies in the office answer soapy questions, test new fragrances and recipes and help customers in any way possible. Along with being hard working and a blast to be around, the team also has a variety of unique hobbies and interests (besides soap of course!) Click through the Meet the Bramble Berry Office Team post to learn more.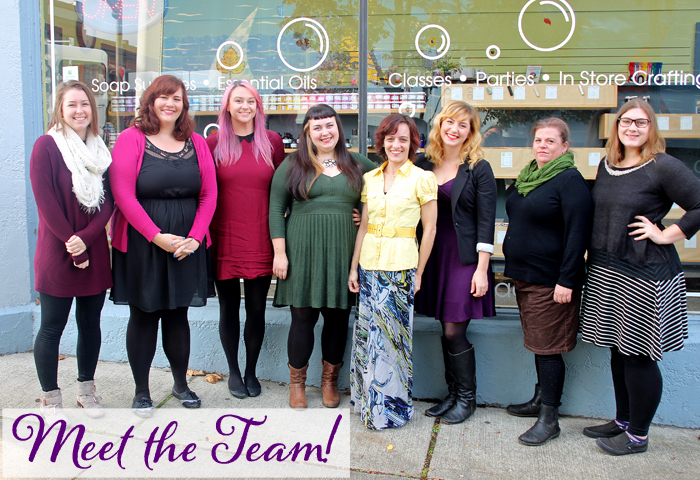 Now is also a great time to work on holiday gifts. The Holiday Candy Rebatch Soap is an ideal gift for friends and family. It has festive green and red embeds made with LCP Clear Melt and Pour, and features a sweet and minty combination of Holiday Candy Fragrance Oil and Peppermint Essential Oil, 1st Distill. Because it's made with Basic Rebatch, the soap is ready to use or give away once it's cut.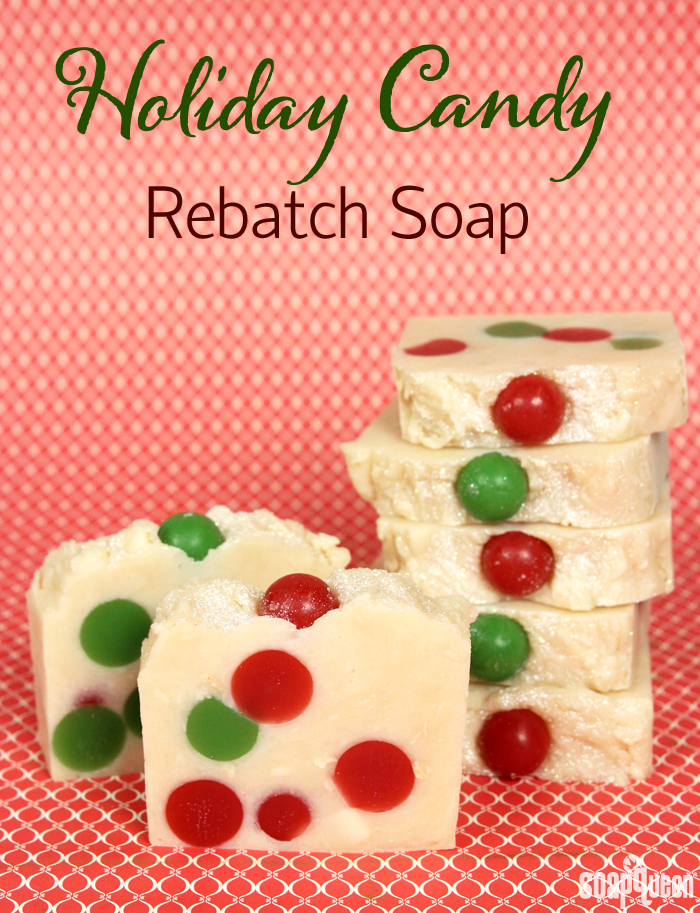 The Holiday Candy Rebatch Soap can be easily resized, all you have to do is add enough soap base to fill your mold. Resizing a cold process soap recipe is easy as well. You can use the Bramble Berry Lye Calculator to do so. With a little bit of guesswork and help from the "Resize Batch" button on the Lye Calculator, you can figure out exactly how much oil, water and lye you need for your mold. Click through the How to Resize Cold Process Recipes post to learn how.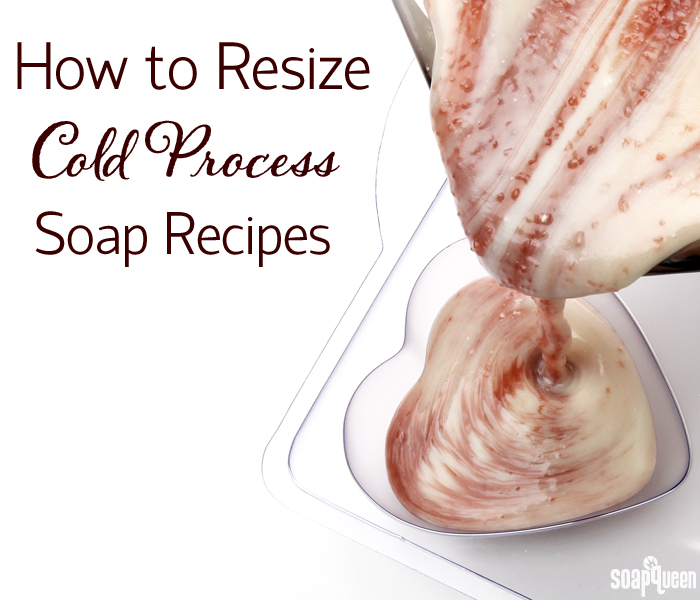 This week's Facebook Photo of the Week by Ciara with Celtic Dreams Bath and Body would make an amazing holiday gift. Her lavender soap is simple, elegant and beautiful.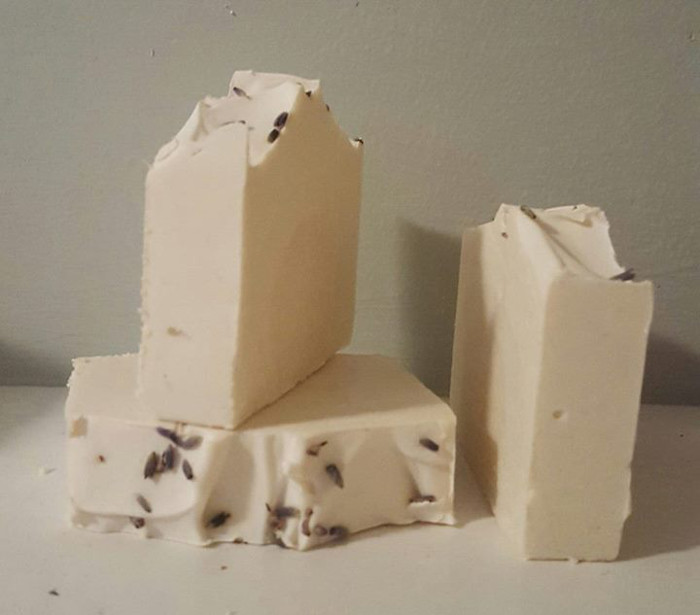 Ciara's bars have a creamy white color that contrasts well with the purple lavender buds. The texture on top is really lovely as well. If you love the way lavender looks on top of soap, check out the Lavender and Lemongrass Hot Process Soap video. It looks great on bath bombs as well, as seen in the Lavender and Clay Mondo Bath Fizzy Tutorial.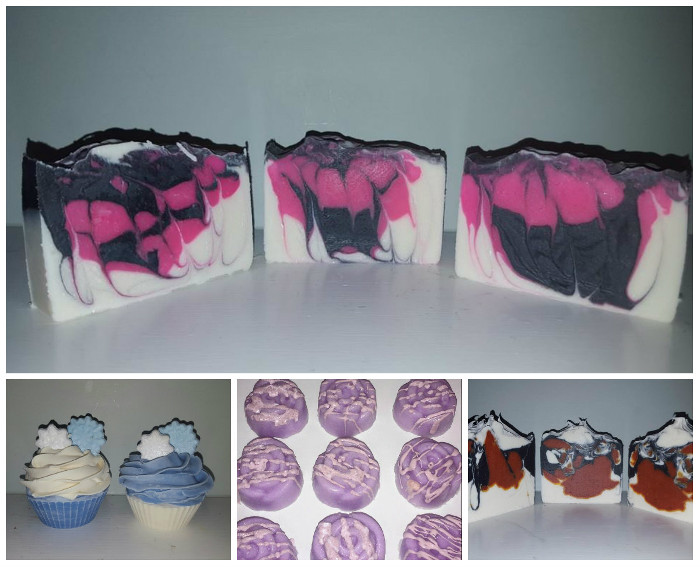 Above (clockwise, top) are Ciara's Dark Princess Soap, Embers Dusk Soap, bath truffles and Snowflake Soap Cupcake. If you'd like to learn how to make bath truffles, watch the Making Bath Truffles video on Soap Queen TV. The Orange Creamsicle Bath Truffles smell and feel great in the tub.
Find Celtic Dreams Bath and Body
On Facebook
On the web
On Instagram
This week's Instagram Photo of the Week by Bite Me Bath And Body features a beautiful design as well. Their macaron soap is so cute. I love the contrast of the purple soap cookie and the bright raspberries. The detail is amazing! See more beautiful work on their Instagram page.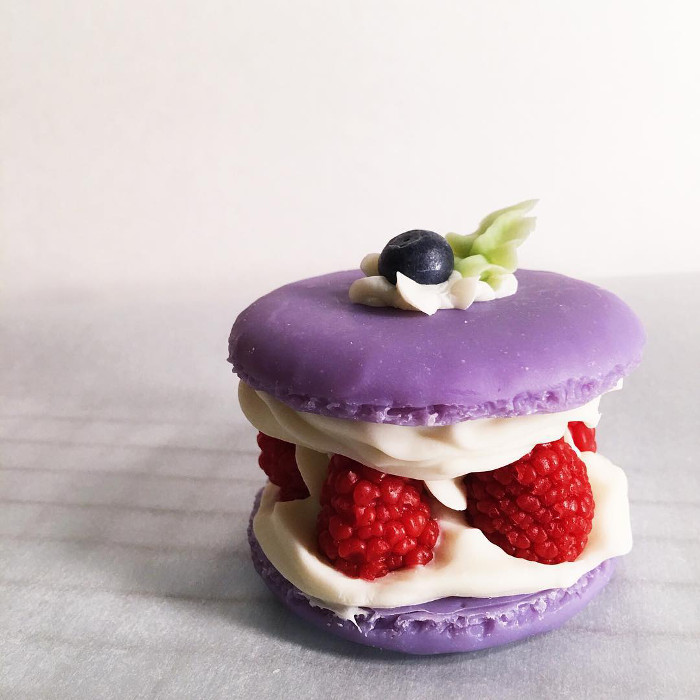 Post pictures of your crafty creations on the Facebook page each week for a chance to be featured on the Soap Queen blog and receive a sweet soapy package from Bramble Berry. Photos are chosen based on consensus from the Bramble Berry staff, so the best way to increase your chances of winning is to show us lots of photos!
To participate in the Instagram contest, hashtag your pictures with #soapshare. Each Friday, I will pick a photo on Instagram to be featured on the Bramble Berry Instagram account.
For those of you who have been featured on the blog, we now have an official "Featured on the Soap Queen" badge! You can include that badge on your website, blog, pictures, etc. To save the badge, click here. =)