Happy almost 4th of July everyone! If you're looking for a little crafty inspiration during the long holiday weekend, you'll love the Argan and Ginseng Gel Eye Serum video on Soap Queen TV. The serum has argan oil, jojoba oil and ginseng extract, which help moisturize your skin. Bonus, it doubles as a makeup remover.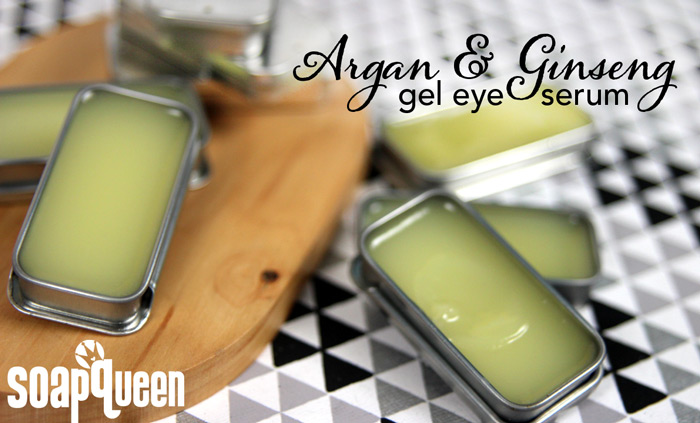 To remove dirt and grime from summer activities, the Rustic Desert Melt and Pour Bars are perfect. They have crushed grape seeds, strawberry seeds and shredded loofah to help exfoliate skin. The exfoliants give the soap a simple rustic look, which is complemented by Fresh Bamboo Fragrance Oil.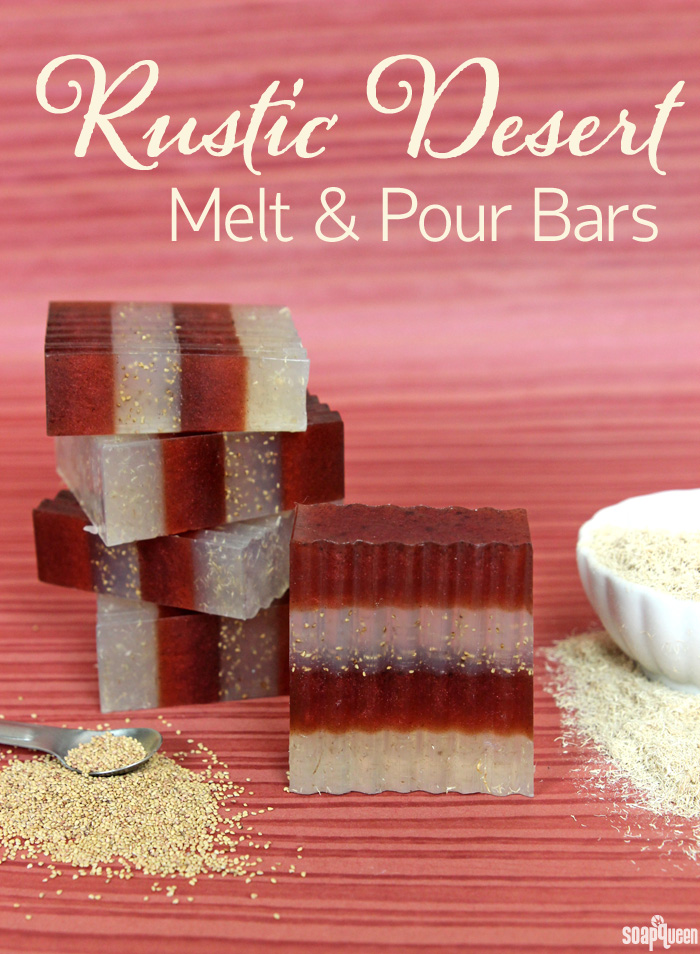 Once the bars are cool and hard, we recommend using or wrapping them right away. This is because summer heat can cause the soap to form glycerin dew. It can also cause butters and waxes to melt during shipping. While it doesn't affect the quality of the ingredients, you may want to take special steps – like including ice packs in the box – when shipping products. Learn more in the Soaping in the Summer Heat post.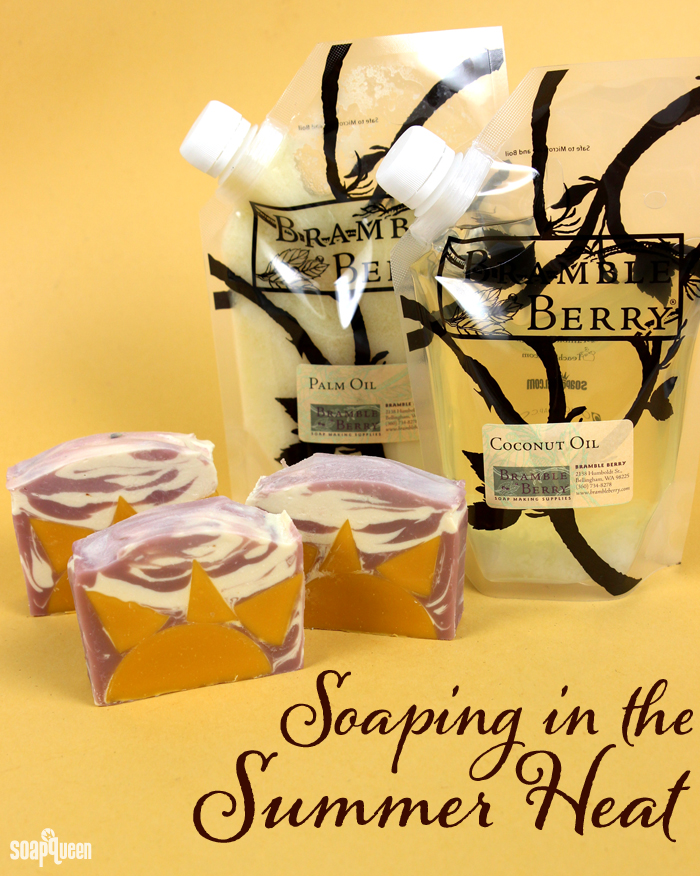 Summer heat can also help your soap to go through gel phase, which can make the colors brighter. Titanium dioxide can also make your colors brighter. It is a powder colorant used to make soap white, or lighten up other colors. It is both water and oil soluble, making it easy to incorporate into soap. Read more about titanium dioxide in this Sunday Night Spotlight.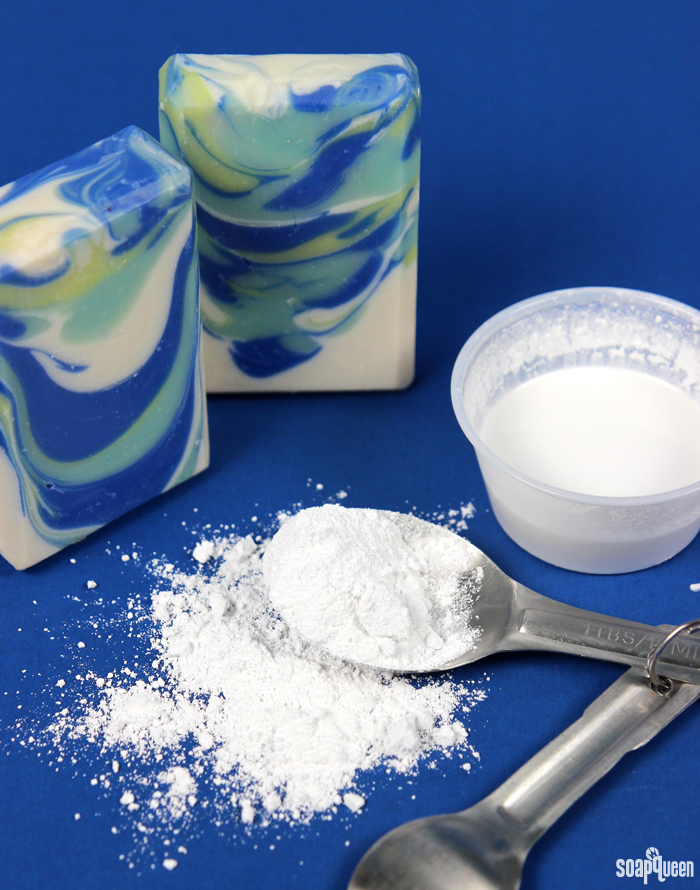 With so many factors to consider when soaping, it can seem a bit intimidating. Amy Warden from Great Cakes Soapworks has learned that soap is extremely forgiving. She also loves experimenting with new designs, and encourages others to try new techniques in the monthly Soap Challenge Club. Get more tips in the Guest Post: Overcoming Soapmaking Fears.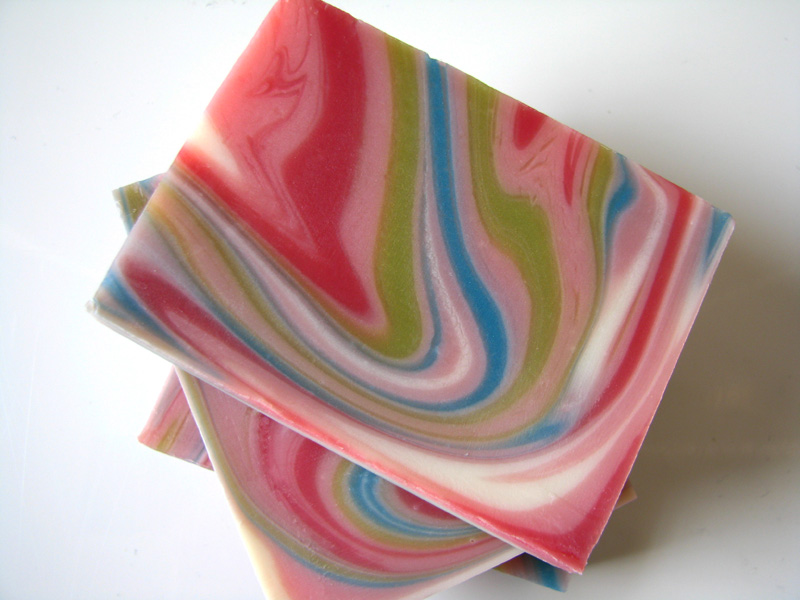 Above is Amy's spin swirl soap. For more lovely swirls, check out this week's Facebook Photo of the Week by Elaine with Misty Springs Bath & Body. It's scented with Spearmint Essential Oil.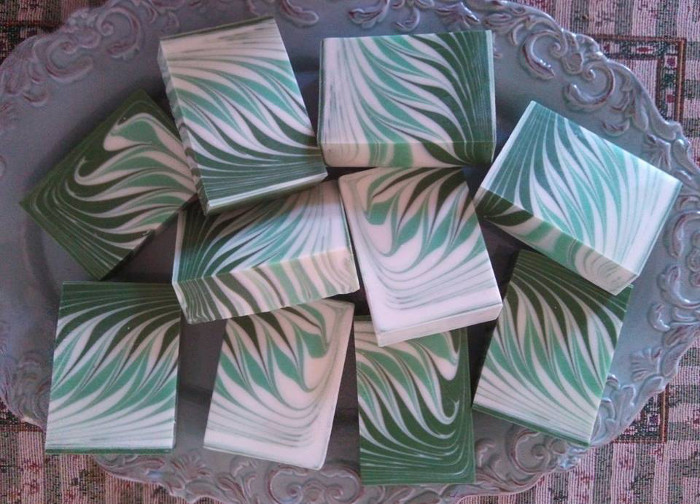 The different shades of green in Elaine's soap go perfectly with fresh and minty Spearmint Essential Oil. The way the different shades of green mix in the intricate swirl is just gorgeous. For more minty swirls, click through the Sea Clay Swirl Cold Process Tutorial. Swirls look great in blue hues as well, as seen in the Blue Rain Drop Swirl Cold Process post.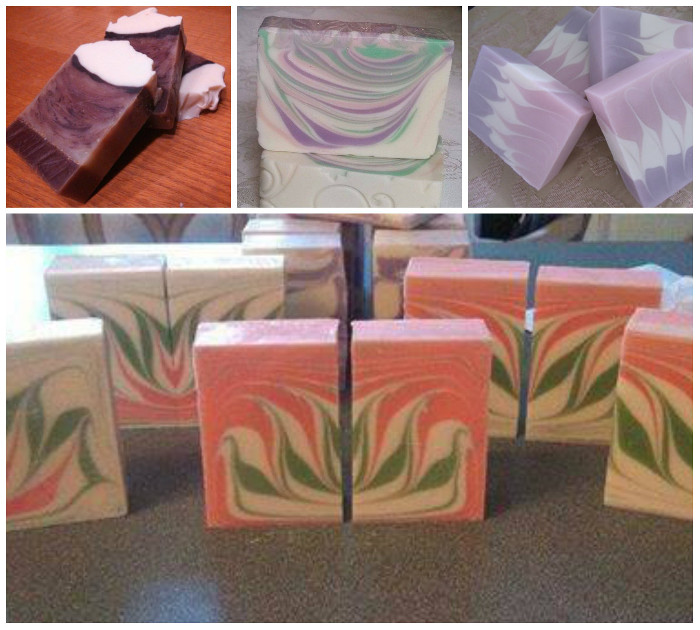 Above (clockwise, top left) are Elaine's Cocoa Float Soap, Crisp Cotton Soap, Honeysuckle Soap and Grapefruit Soap. For more chocolate tutorials, click through the Almonds, Chocolate and Lavender Cold Process Tutorial. This Chocolate Lip Balm Tutorial has cocoa powder for a subtle color and scent.
Find Misty Springs Bath & Body
On Facebook
On the web
This week's Instagram Photo of the Week by Tania with Soapish features colorful swirls as well. Her Caribbean soap is vibrant and fun. It definitely screams "vacation!" See more of Tania's beautiful work on her Instagram page.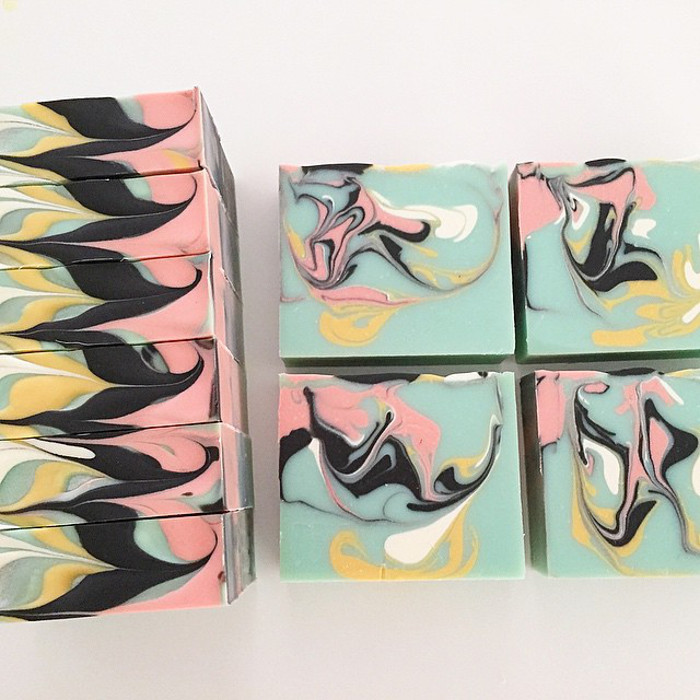 Post pictures of your crafty creations on the Facebook page each week for a chance to be featured on the Soap Queen blog and receive a sweet soapy package from Bramble Berry. Photos are chosen based on consensus from the Bramble Berry staff, so the best way to increase your chances of winning is to show us lots of photos!
To participate in the Instagram contest, hashtag your pictures with #soapshare. Each Friday, I will pick a photo on Instagram to be featured on the Bramble Berry Instagram account. 
For those of you who have been featured on the blog, we now have an official "Featured on the Soap Queen" badge! You can include that badge on your website, blog, pictures, etc. To save the badge, right click below. =)