Crafters often plan projects months ahead of time. This week was all about getting ready for fall. The blog featured several fall projects, including the Pumpkin Spice Swirl Cold Process Soap. The recipe is made with real pumpkin puree and pumpkin seed oil. An orange and brown color palette and Pumpkin Spice Fragrance Oil make the soap feel and smell like a crisp autumn day.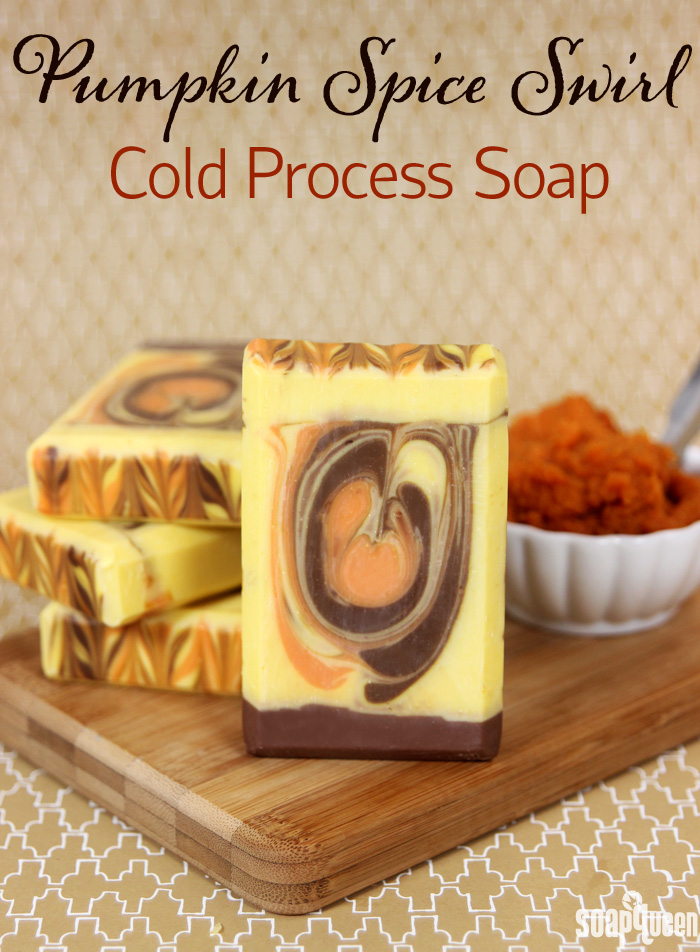 Last week we filmed three new Soap Queen TV videos, including a fall-inspired scrub and adorable soap cupcakes. Filming Soap Queen TV involves a lot of recipe testing and set up. However, we always have a good time on set. It's also amazing to see the projects in the finished videos. Learn more about the process in the Behind the Scenes of Soap Queen TV post.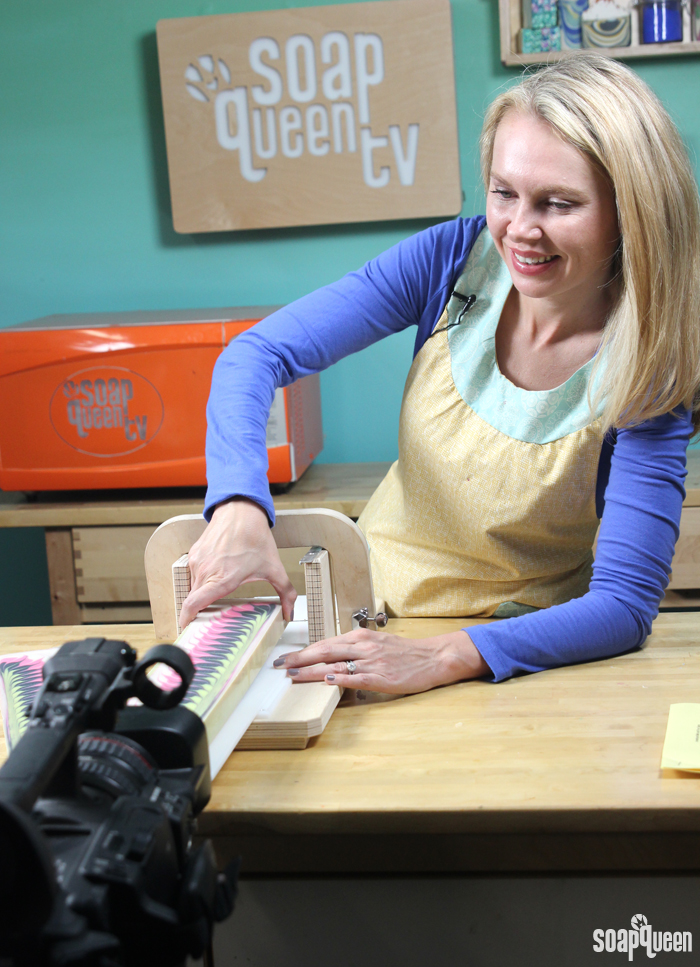 The Lavender Vanilla Geometric Candle is another way to get into the fall mood. It will fill your home with a warm combination of Vanilla Bean Candle and Soap Fragrance Oil and Lavender Candle and Soap Fragrance Oil. The design is made by tilting the candle jars at an angle and pouring in EcoSoya Advanced Soy Wax. Purple, white and orange layers complete the look.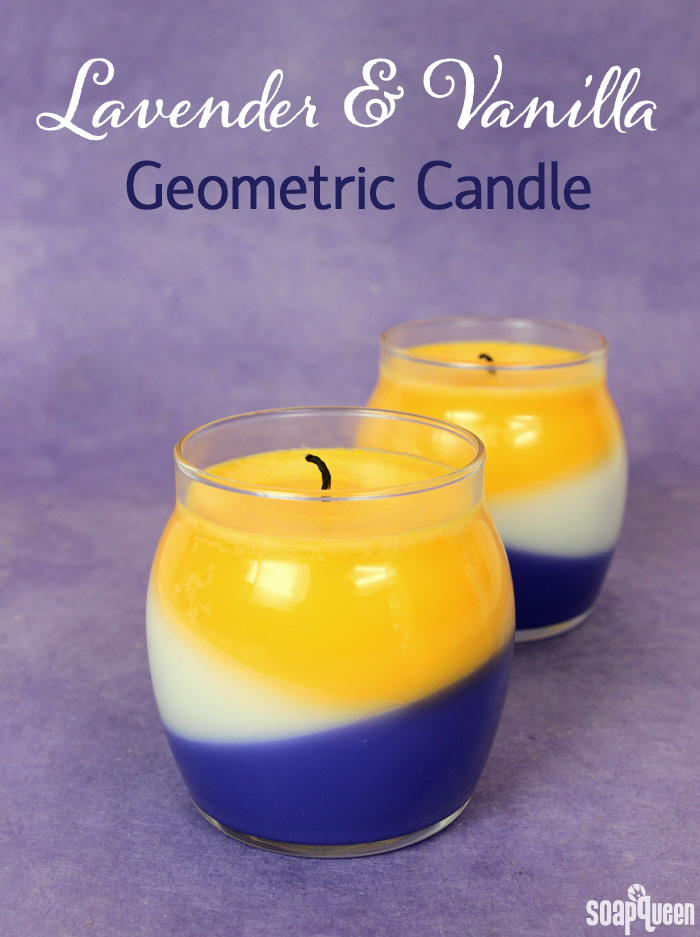 Handmade lip balm can help protect your lips during the cooler fall months. You can add a variety of oils, waxes and butters to create your perfect lip product. Each ingredient will add a different property to the balm. For instance, beeswax adds a firm texture. However, too much of it can cause the balm to not spread as easily on the lips. Get more tips in the How to Create Lip Product Recipes post.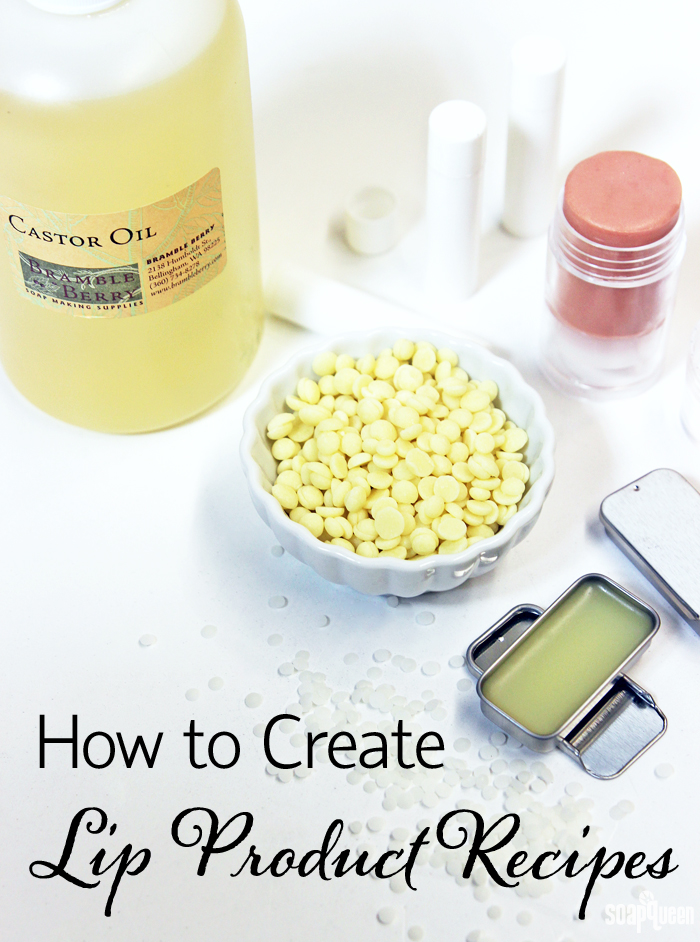 Bramble Berry recently released the Rustic Fragrance Collection, which is full of fall scents to help inspire you. The collection has Cinnamon Sticks, Rustic Woods and Rum, Honey & Leather and Warm Flannel. The fragrances are sophisticated and work in a wide variety of projects, like soap, lotion and potpourri. Right now, you can get a 2 ounce size of each fragrance for less than $15! Learn more in the Introducing the Rustic Fragrance Collection post.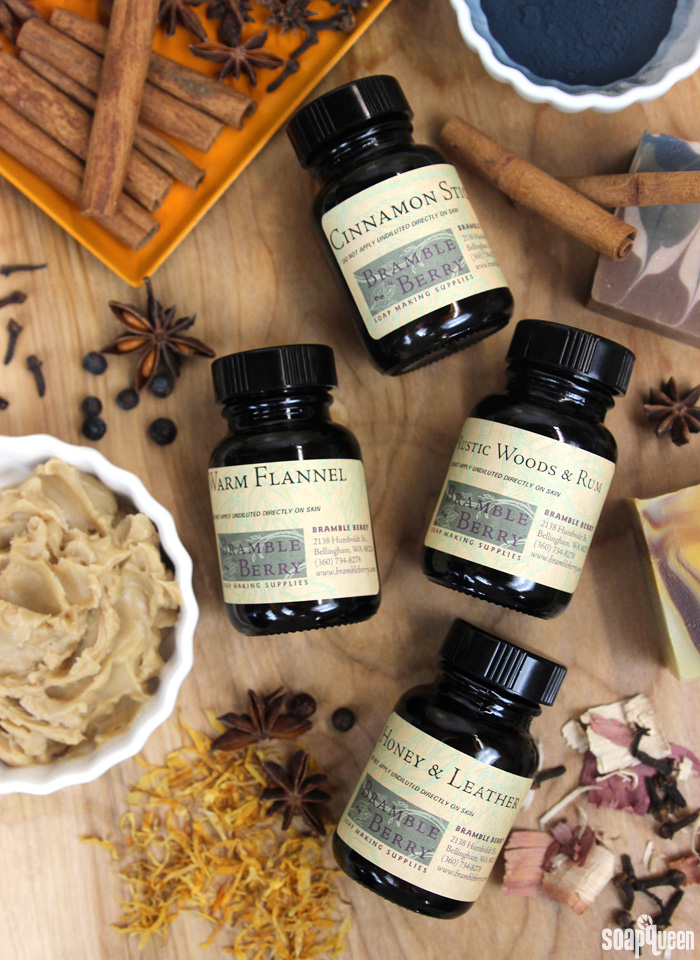 It has been amazing to see all the products you are creating with the new fragrances. Janet with Decadent Suds used Cinnamon Sticks in her gorgeous swirly bars. Her soap is this week's Facebook Photo of the Week.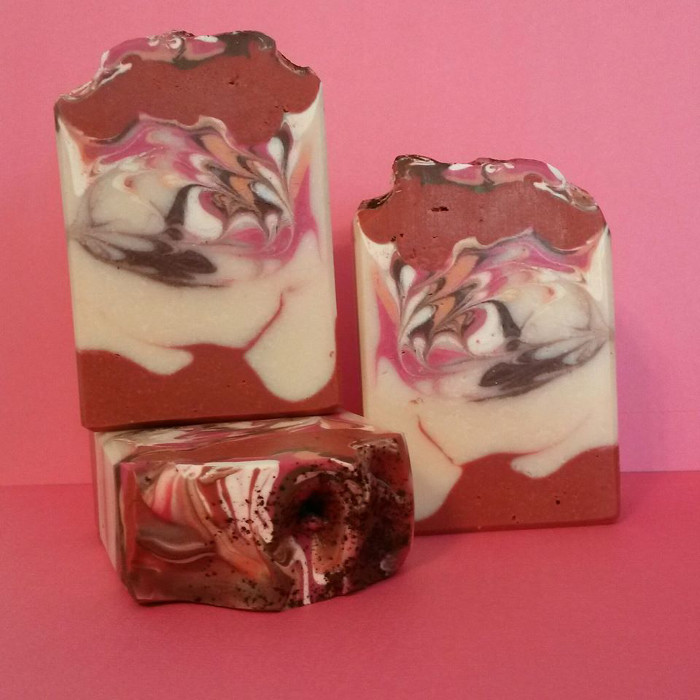 The color palette goes perfectly with Cinnamon Sticks, which has notes of butter, warm baked bread, cinnamon and ginger. Janet's burgundy, pink, orange, brown and white hues swirl so nicely together. The soap also has a textured top to tie the look together. Looking for more projects to use the new rustic scents in? Check out the Spicy Holiday Potpourri and Rustic Desert Melt and Pour Bar tutorials.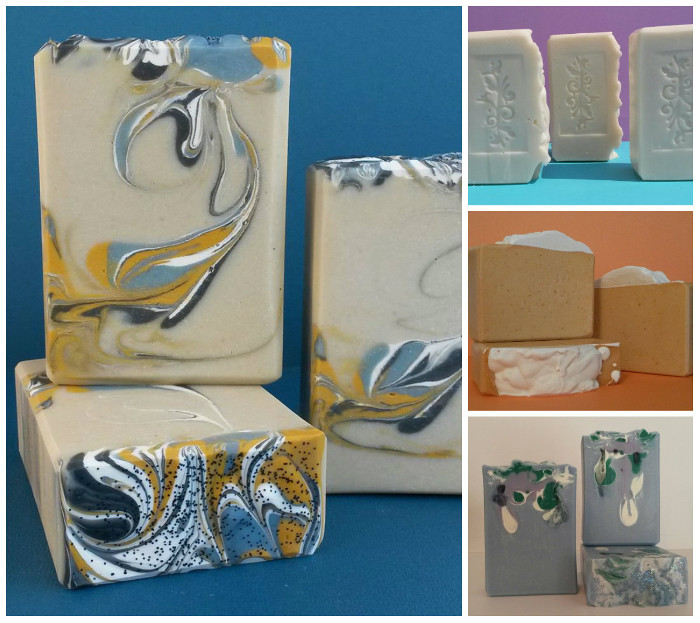 Above (clockwise, left) are Janet's Warm Flannel Soap, Castile Baby Bars, Pumpkin Oatmeal Stout Soap and Fresh Snow Soap. For more gentle recipes perfect for baby, check out the Buttermilk Baby Bastile Bars video on Soap Queen TV. The Baby Massage Oil is soothing on sensitive skin as well.
Find Decadent Suds
On Facebook
This week's Instagram Photo of the Week by Witchy Woman Soap is another delectable soapy creation. The Fruity Loopy soap features brightly colored layers. It is topped with fluffy white soap and adorable soapy cereal pieces. It's a new way to enjoy the classic breakfast cereal. See more gorgeous work on their Instagram page.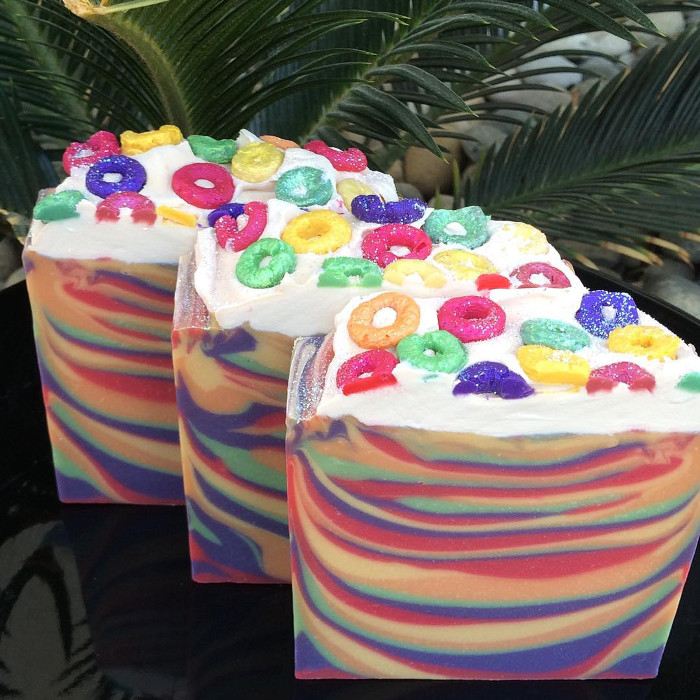 Post pictures of your crafty creations on the Facebook page each week for a chance to be featured on the Soap Queen blog and receive a sweet soapy package from Bramble Berry. Photos are chosen based on consensus from the Bramble Berry staff, so the best way to increase your chances of winning is to show us lots of photos!
To participate in the Instagram contest, hashtag your pictures with #soapshare. Each Friday, I will pick a photo on Instagram to be featured on the Bramble Berry Instagram account.
For those of you who have been featured on the blog, we now have an official "Featured on the Soap Queen" badge! You can include that badge on your website, blog, pictures, etc. To save the badge, click here. =)