Thanks to everyone who entered the Contest for a Cause. I'm so proud of our tight-knit soapmaking community for actively taking a stand to oppose the Safe Cosmetic Act. All of your tweets, posts and letters to your Representatives do make a difference! So thank you, thank you and THANK YOU!
Now what you've all been waiting for…it's time to announce the winner. All of the entries were printed, cut and put into a pot…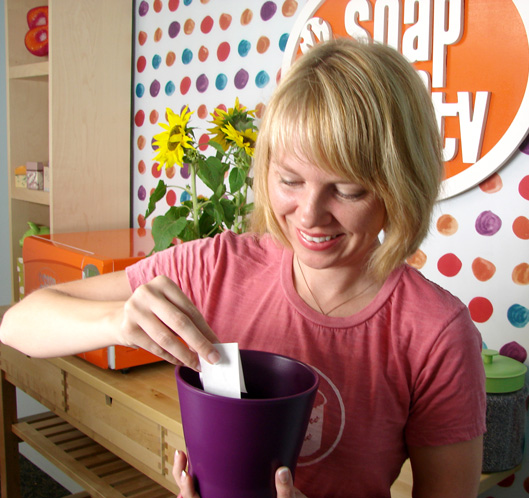 You've won a whole mess of goodies: $75 worth of molds and colorants! Please email me at info(at)brambleberry(dot)com with your shipping address and I'll get your prize out the door.
Thanks again for everyone's participation! And if you haven't already signed the petition to oppose the Safe Cosmetics Act of 2010,
sign it HERE!