Hey everybody! It's Amy Warden with Great Cakes Soapworks! I've got a surprise for you while Anne-Marie is lying low after Baby Lily's arrival.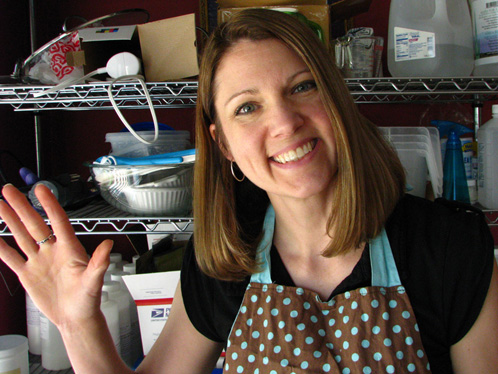 Last year I came up with the idea to host weekly Soap Challenges on my blog, featuring a new technique that soapmakers could learn together, and then post their work. We've had a lot of fun with these, but recently I started wondering how I could kick it up a notch. That's when I came up with the idea for a Soap Challenge Club.
The vision for the Soap Challenge Club is to create a Members Only space where soapmakers from all over the world can come together to be challenged to learn a new technique. Best of all, members will vote to determine the winner of the challenge each month – and that winner will receive a significant prize from a soap supply vendor!!
The First Challenge
Starting today, you can register for the first Soap Challenge Club. The technique for this month is the recently featured Peacock Swirl: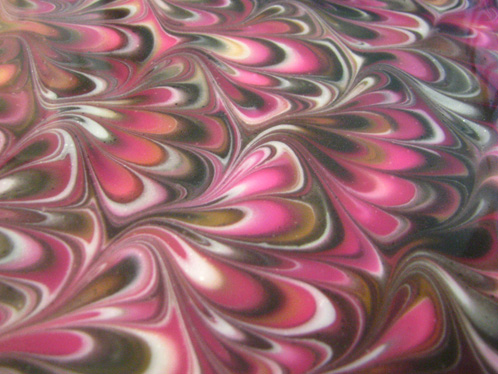 The prize for this month's challenge is an 18-bar Birchwood Mold from Bramble  Berry with the new silicone liner!! **If you've already got this mold, you can opt to receive a Bramble Berry gift certificate of equal value.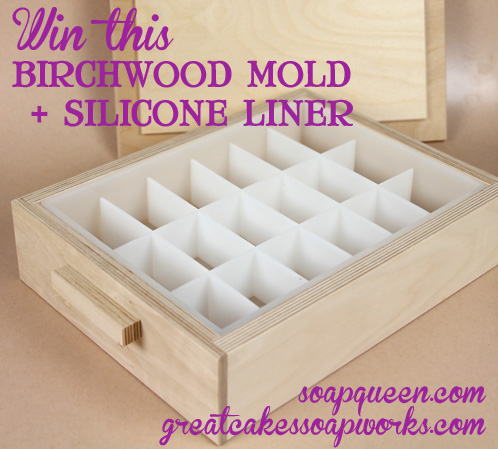 Requirements to participate:
1. Register and pay a small fee of $5.95 to gain access to the private area where the technique will be laid out via instructional video and written instructions.
2. Create a soap using the technique of the month.
Requirements to be eligible to win the challenge:
1. Document the making and final reveal of your soap with photos and/or video! Create a blog post (preferred!), video on YouTube, or post a photo on a Facebook business page featuring your challenge soap entry.
2. Post the link to your challenge soap entry to the link-up while it is open! (Not sure what a link-up is? Check out this one!)
Deadlines (all will occur at 2:00pm CST):
June 3, 2013 – Registration to participate will CLOSE
June 10, 2013 – The private link-up will OPEN
June 12, 2013 – The link-up will CLOSE, and members-only voting will begin
June 14, 2013 – Voting will CLOSE, winner will be contacted!
Once registered, you will receive a username and password as well as the link to access the password-protected post containing the video and written instructions to create a peacock swirl soap. Usernames and passwords will be generated manually, so please be patient with me, as I will get your information to you as soon as possible! Are you ready and excited for some seriously fun soaping time??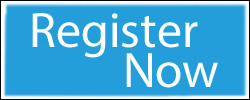 Please note that Bramble Berry is not running this challenge – nor are they judging the entries. They were simply kind enough to help me broadcast the news on the Soap Queen blog.