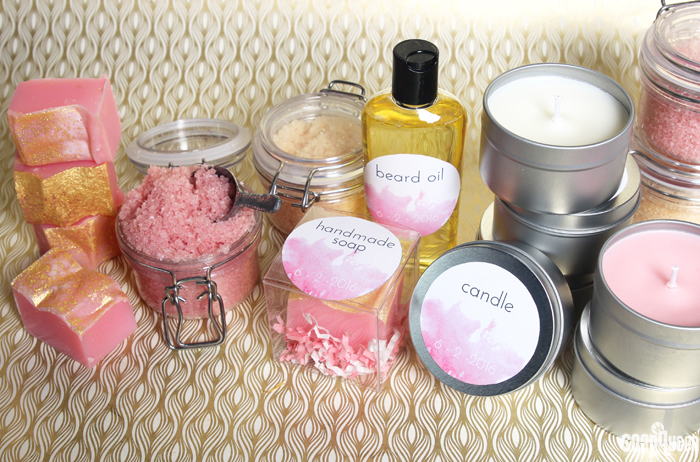 For the past two weeks, the blog has been full of wedding inspired tutorials. These projects were specially designed to give as wedding favors or gifts. Bath and body products are a great way to thank your loved ones for sharing your special day. They are also easy to customize with colors and fragrances to suit your wedding's theme and vibe. All the tutorials were made with a gold and pink color scheme that's wonderfully feminine and romantic.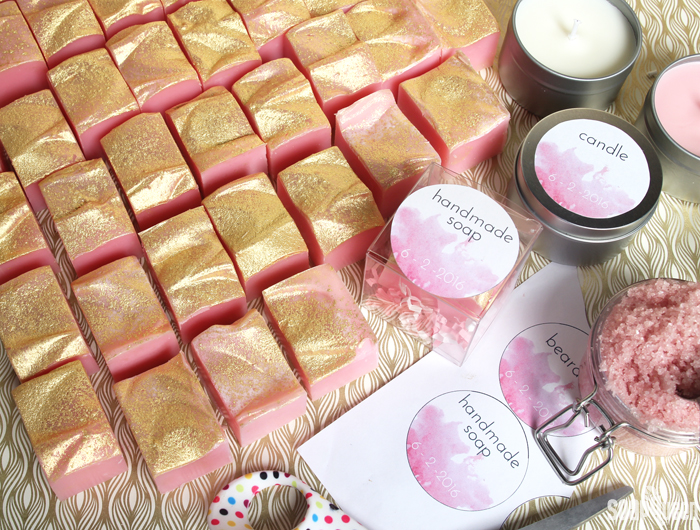 The first project in this series were cold process soap favors. It uses the 36 Bar Birchwood Mold and the Guest Dividers for 36 Bar Birch Mold to make 72 guest sized bars. The soap uses Electric Bubble Gum Colorant for a light pink color and is dusted with Gold Sparkle Mica. They are scented with Lily of the Valley Cybilla Fragrance Oil for a light floral smell. The best thing about this project is it only takes about 1-2 hours to make 72 bars! If you're having a smaller wedding, that might cover all the favors. Just make sure the soaps are made 4-6 weeks ahead of time to allow them to cure.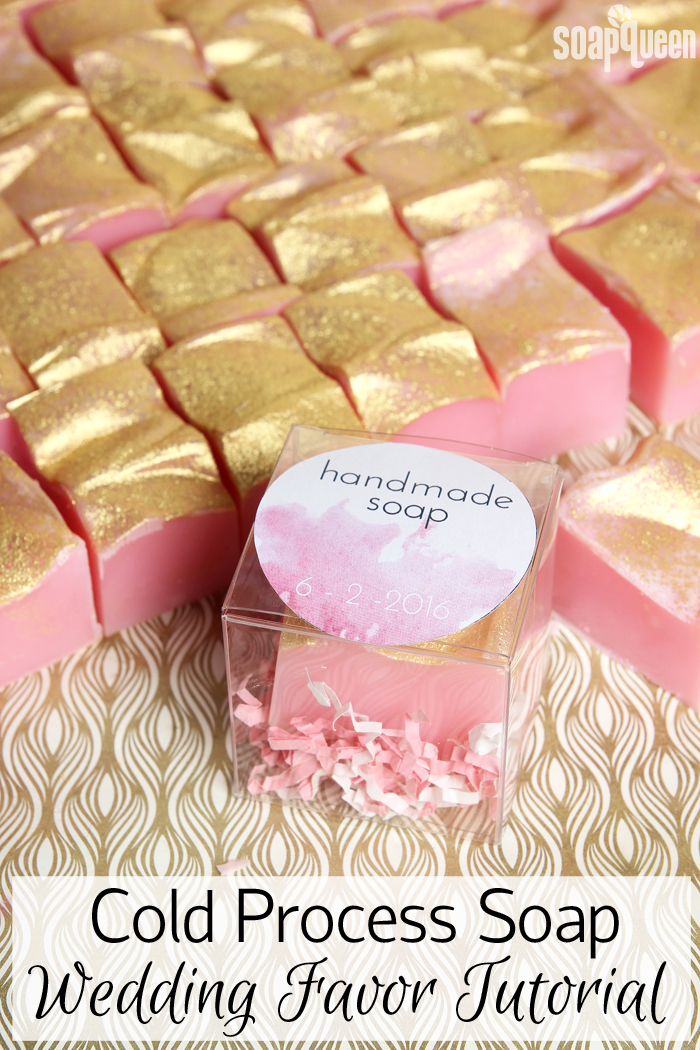 If you're not a cold process soap maker, there are plenty of project options. One of the easiest are Nail Polish Wedding Favors. To make nail polish, all you have to do is add the colorant of your choice to the Suspending Nail Polish Base and shake, shake, shake! If you'd like to see the process in action, check out this Soap Queen TV video. Making nail polish is also a fun group activity, and would be perfect for a bridal shower. Jen of Something Turquoise created her own "Nail Polish Bar." Click here to see her adorable set up and ideas.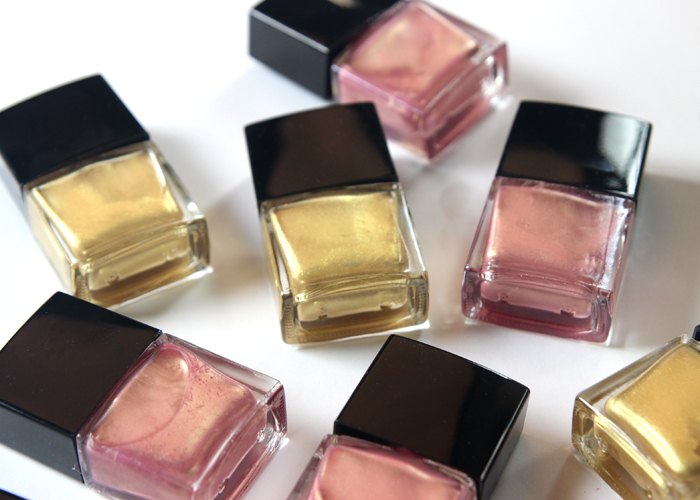 Soaks and scrubs are another quick and easy project, which is perfect if you need to make a lot of them. In the DIY Soaking Salt & Scrub Wedding Favor Tutorial, avocado oil is combined with Dead Sea salt. The soaks are customized with two different scent and color combinations  Sweet Pea Fragrance Oil with Rose Gold Mica and Tobacco and Bay Leaf Fragrance Oil with King's Gold Mica. These soaks can also be used as scrubs by applying the salt to damp skin and scrubbing.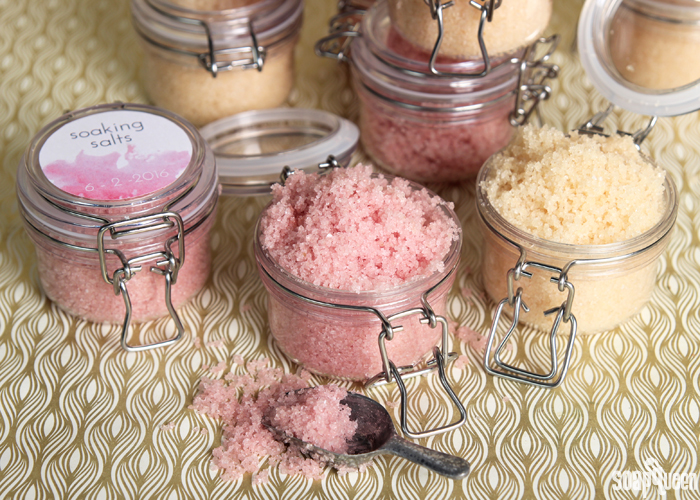 If you prefer home crafts, candles make a great gift. Who doesn't love a candle? To fit with the rose and gold theme, half of the DIY Wedding Favor Candles are colored with a Red Wax Dye Block for a light pink color. The pink candles are scented with Sweet Pea Fragrance Oil for guests who prefer a sweet scent, and the white candles are scented with Tobacco and Bay Leaf Fragrance Oil for a more masculine option.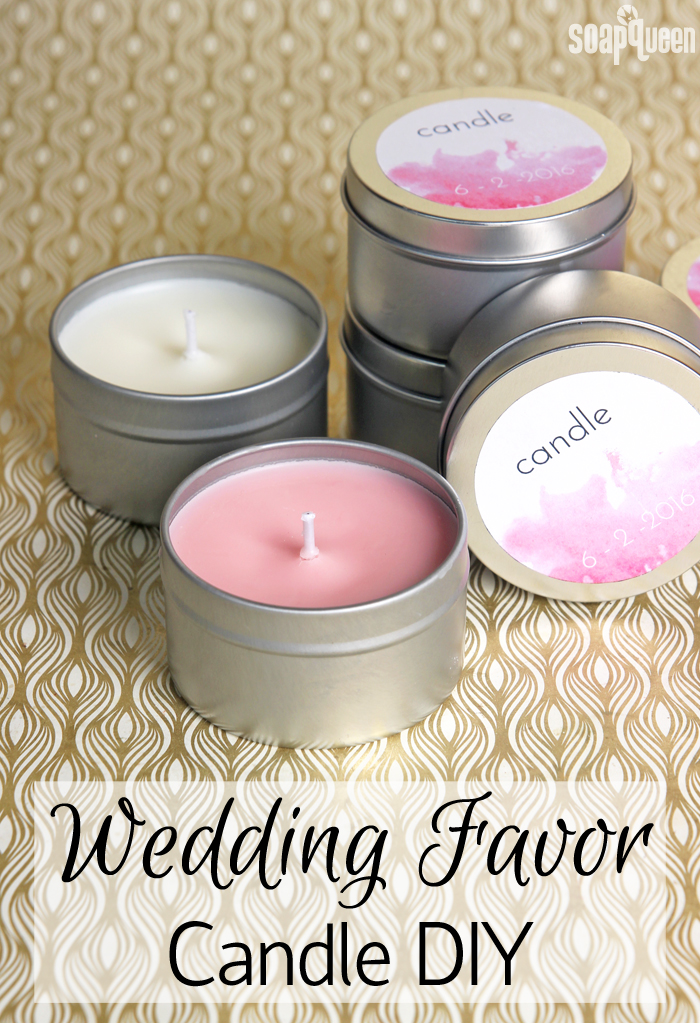 Don't leave the guys at your wedding or party feeling left out. Beard oil is incredibly easy to make, and helps tame even the burliest of facial hair. To see how it's made, check out the Argan & Jojoba Beard Oil video on Soap Queen TV below. The recipe contains fractionated coconut oil, jojoba oil and argan oil for a lightweight and skin-loving formula. The oil can also be used as a massage oil, bath oil, hair serum or facial oil. Beard oil makes the perfect gift for groomsmen.
To give your favors a polished look, we created these DIY Wedding Labels. The template is free. Simply download the template and print the labels on card stock or Waterproof Labels. The download includes labels for candles, handmade soap, soaking salts and beard oil. There is also a blank template if you'd like it to customize the label.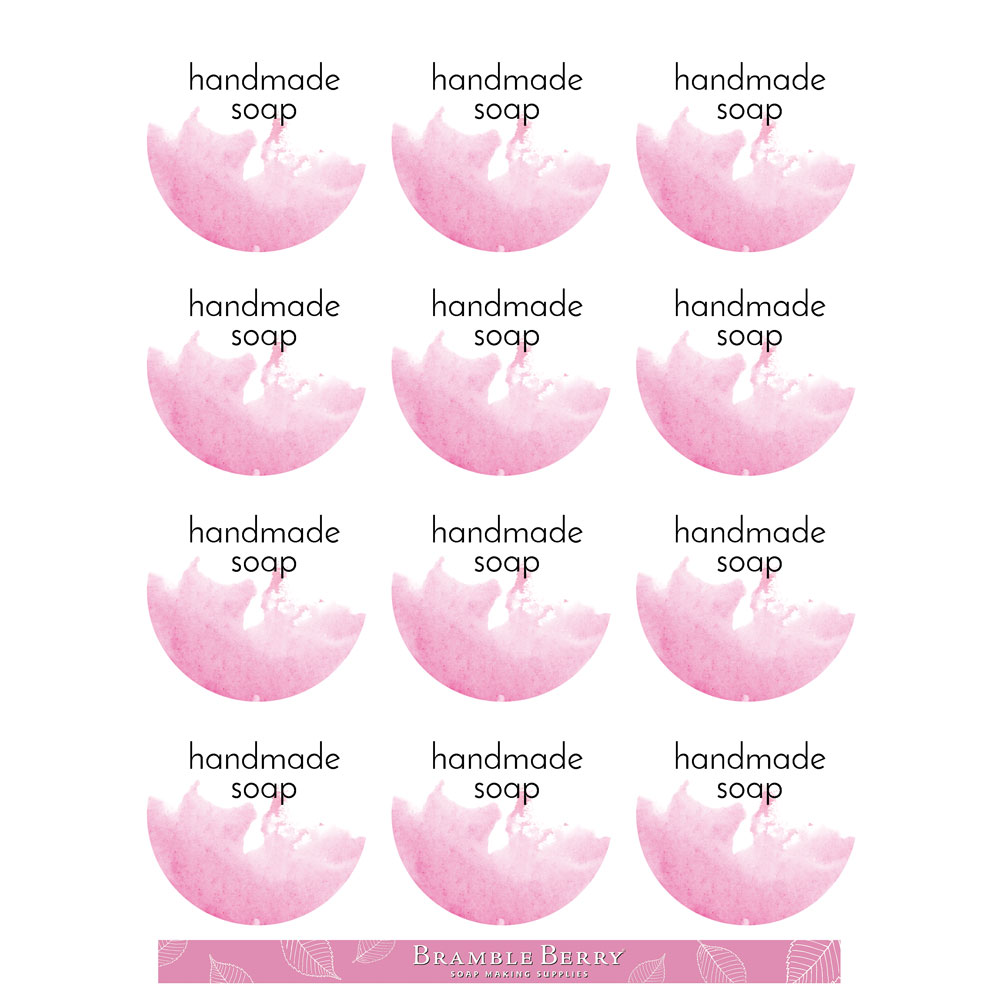 I hope these tutorials have inspired you to get crafty for your wedding. If you know somebody getting married, offering to help make favors is a great gift in itself! =)