With simple-to-use shrink wrap soap bands, you can easily provide a professional finish for your soap without investing in a heat tunnel. Our Shrink Wrap bands shrink down with the application of heat from a heat gun. Although a hair dryer will work, it won't achieve the smooth, fully shrunken wrap results. Best of all, these shrink wrap bands have a perforated easy-open strip for ease of use when your customer gets their soap home.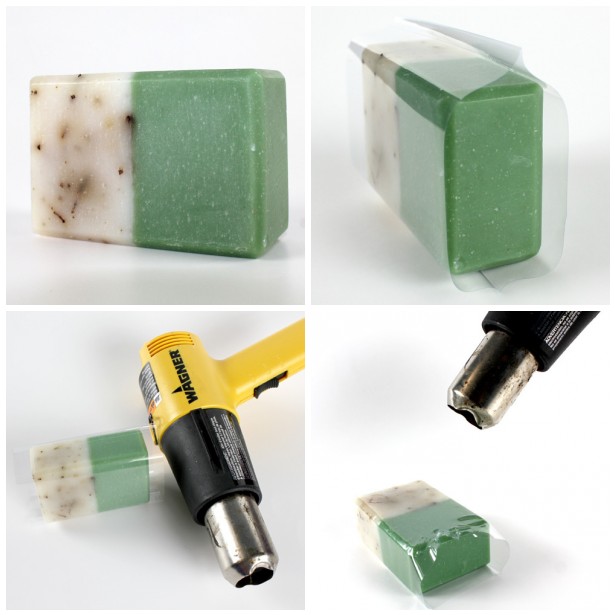 Directions: Slide the soap into the shrink wrap so the  perforated plastic is on the long edge of the soap (the part that you would tear to open). I like to start on on the front side of the soap. Apply the heat until it starts to shrink. It may look funny at first but once you apply heat to all of the sides and ends you'll see it starting to come together. I like to do the ends last for the finishing touch.
Dimensions: 3 15/16″ x 3 7/16″ (opens on this side). Tear strip runs the 3 15/16″ length.
Tip: If you have small soap, just cut the Shrink Wrap Band in half to fit smaller bars easily. We like to do this for sample soaps.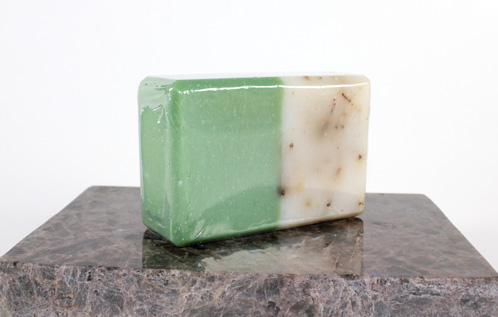 Voila! Professionally wrapped bar of Rosemary Cold Process Soap. It's super easy to do and the soap looks super professional to boot.