According to the National Breast Cancer Foundation, breast cancer is the most commonly diagnosed cancer in women. It is likely you may know somebody affected by breast cancer, or maybe you are a breast cancer survivor yourself. Fortunately, death rates from breast cancer have been declining since 1990. Early detection is key; be proactive and schedule an annual breast exam.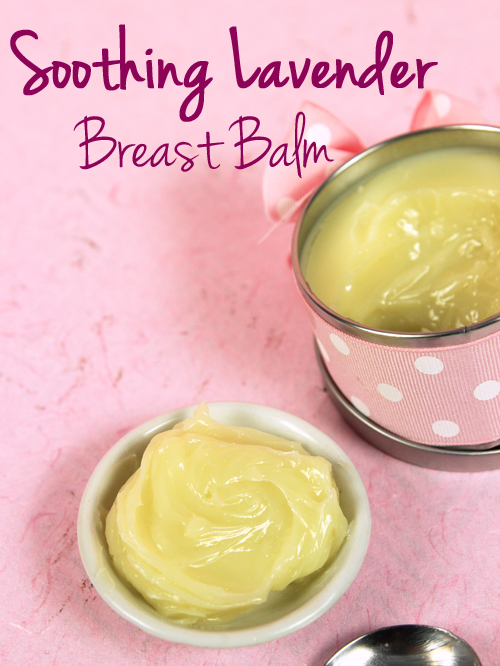 This soothing breast balm was created to raise awareness and help women going through breast cancer treatment. The recipe is inspired by Sharon's Boob Balm for Radiation Burns. Using similar soothing ingredients such as olive oil, vitamin E oil and calendula extract and lavender essential oil, this balm is moisturizing and calming for any ouch or rough patch on skin.  Apply this balm directly to affected area multiple times per day. If you are going through radiation, check out  Sharon's Boob Balm for Radiation Burns for an extra powerful version of the recipe below.

What You'll Need:
2.1 oz. Olive Oil
1.4 oz. Avocado Oil
1.2 oz. Cocoa Butter
1 oz. Castor Oil
.7 oz. Cera Bellina Wax
.7 ounces Shea Butter
9 mL Hungarian Lavender Essential Oil
.5 oz. Vitamin E Oil
.3 oz. Calendula Extract
2 Candle Tins

Click here to add everything you need for this project to your Bramble Berry shopping cart!
ONE:
In a heat safe container, add olive oil, avocado oil, castor oil and cera bellina wax. Heat in the microwave using 1 minute bursts until the cera bellina wax has melted. When removing from the microwave be careful, as the container may be very hot. Tip: Cera bellina wax is a type of beeswax that has been modified to improve its gelling abilities. This creates a more soft and supple balm than straight beeswax.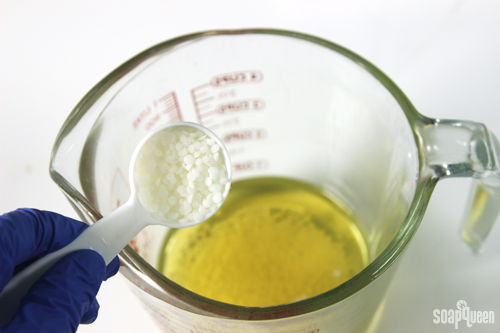 TWO:  Cut the shea and cocoa butters into small pieces, and add to the hot oils. Shea butter and cocoa butter are particularly nourishing to skin and are a favorite ingredient in balms. This study showed that shea butter has natural anti-inflammatory properties.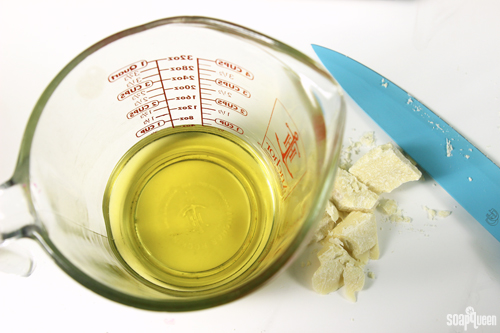 THREE: Stir the butters into the oils until fully melted.  Ideally, use this solely to help melt the butters to prevent butter crystallization. If necessary, heat the container in the microwave using 30 second bursts until the butters are fully melted.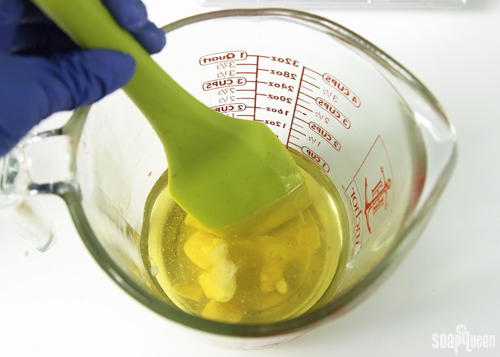 FOUR: Add the calendula extract and stir to thoroughly combine.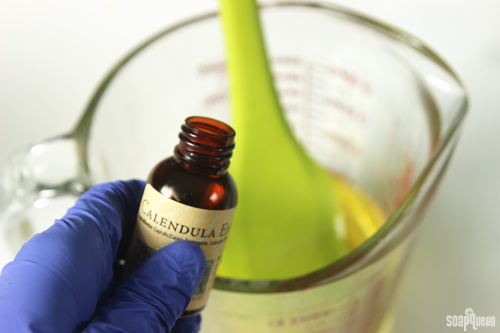 FIVE: Add the vitamin E oil, and lavender essential oil. Stir until thoroughly combined. Vitamin E is an antioxidant that is not only great for skin, but helps to lengthen the shelf life of the balm.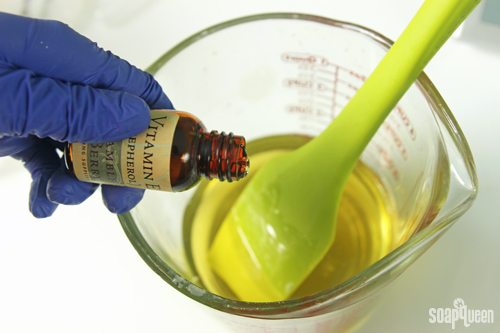 Calendula extract has long been used in skin care for its soothing abilities. This study showed significant wound healing abilities with calendula. According to the University of Maryland, professional homeopaths often recommend using ointments with calendula to heal first degree burns.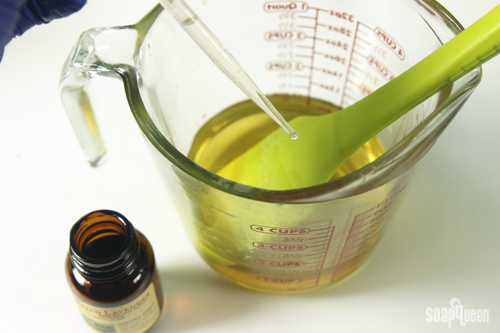 SIX: Pour the mixture into the clean, dry candle tins or jars. Allow to fully cool and harden for several hours. Enjoy!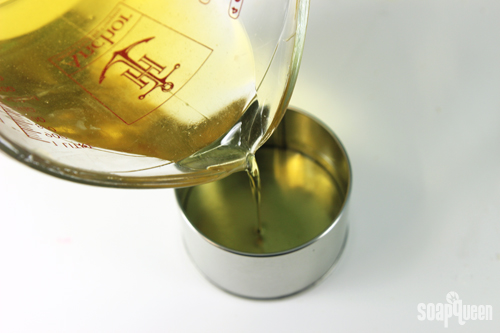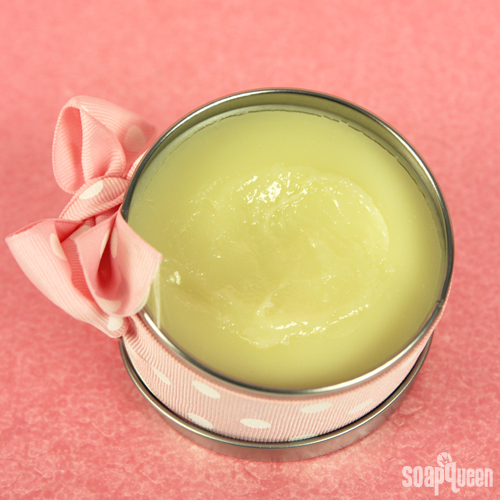 Have you, or somebody you know been affected by breast cancer? Were there any amazing treatments or tips you can share for wound healing and emotional support?