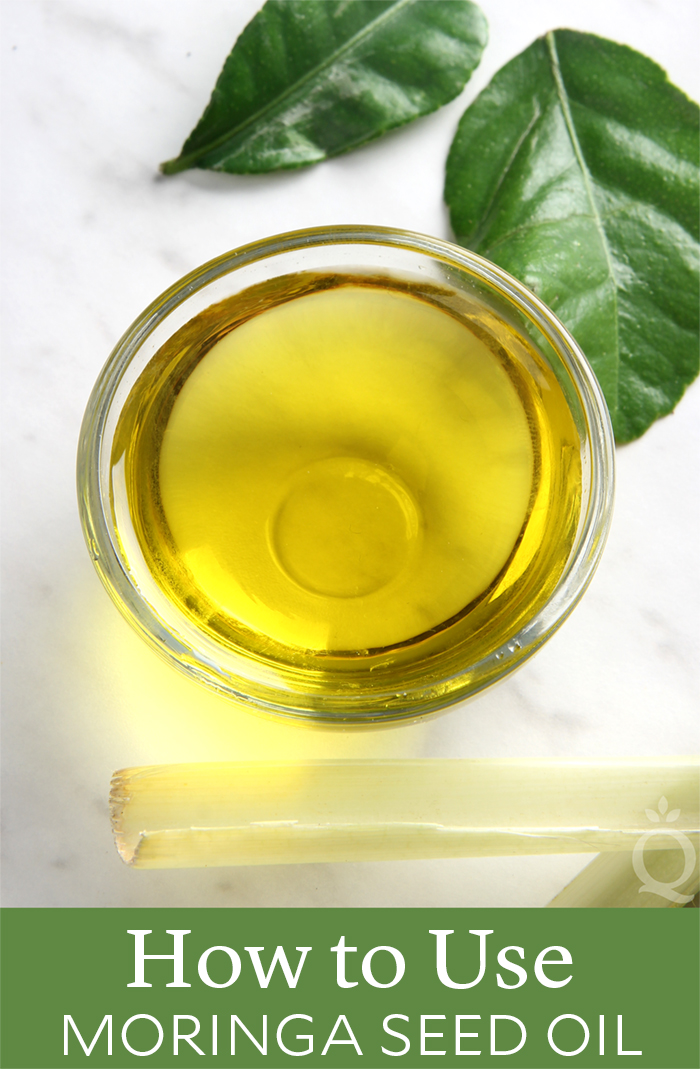 When moringa seed oil first arrived at the Bramble Berry warehouse, we were so excited to test it out. We love the unique earthy scent and how soft our skin feels after application. After more research, it became clear moringa has so much more to offer.
The trees are incredibly resilient. They grow quickly and thrive in hot, dry climates like Nicaragua, where the oil we carry is from. It tolerates a variety of soil conditions, it's resistant to drought and many types of insects, and it grows year-round. That means it provides resources to areas without easy access to expensive irrigation techniques, according to this Wikipedia post.
Those resources are what really set the tree apart. Moringa is also known as the Miracle Tree and the Tree of Life because every part of it can be used in some way. It's considered superfood because the leaves are packed with vitamins A, B, and C, manganese, and protein, and the seeds contain potassium, fiber, and magnesium. That's some serious nutritional value. The tree is also used for medicinal purposes in many parts of the world.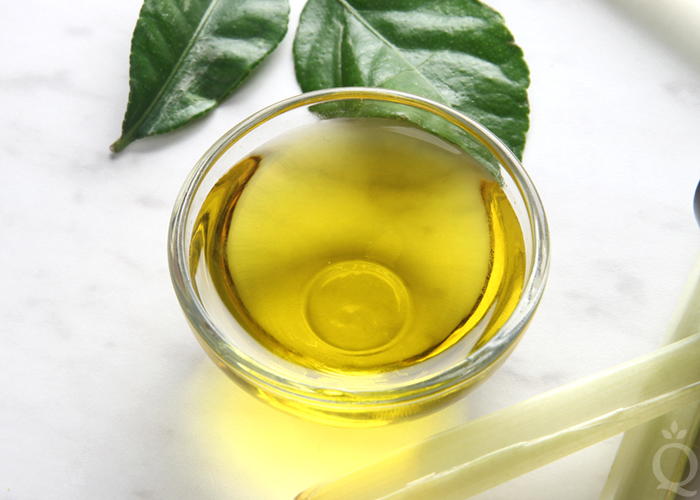 The oil harvested from the tree is packed full of goodness as well. The seed oil is yellow and has a distinct "green" smell. The scent is subtle in finished recipes, especially with added fragrance or essential oil. Because it's a dry oil, it absorbs into the skin quickly and doesn't leave a greasy residue. The consistency and absorption remind us of jojoba oil, or a slightly heavier avocado oil. So why add it to your handmade creations? It's extremely moisturizing for the skin, hair, and nails. It's a stable oil with a shelf life of about one to two years. Most importantly, every time you use it you're supporting a tree that has helped thousands, whether as a filling meal, a sustainable source of nutrition, or a hydrating addition to lotion. Learn how to work with it below.
Cold Process & Melt and Pour Soap
You can use moringa seed oil in cold process soap up to 15%. It will give your bars the hydrating properties mentioned above. Because it's a soft oil (liquid at room temperature), it will make your soap softer and more moisturizing. It's ideal for intricate designs, as it won't speed up trace. Learn more about formulating a recipe for intricate designs in this post. As for melt and pour, we don't recommend adding extra oil. It can make the bases oily or soft and inhibit lather. If you do add moringa seed oil, use no more than 1 teaspoon per pound of melt and pour soap.
Lotion & Conditioner
If you're in the market for a hydrating lotion or conditioner, you can use moringa seed oil as the only oil in the batch. That would be about 23% or more, depending on your recipe. You can also pair it with another liquid oil like argan to get the beneficial properties of both. If you like a lotion or conditioner that's a bit thicker, adding a butter like avocado or shea would be a good option. Learn more about making lotion in this post. Look out for a luxurious conditioner made with moringa next week.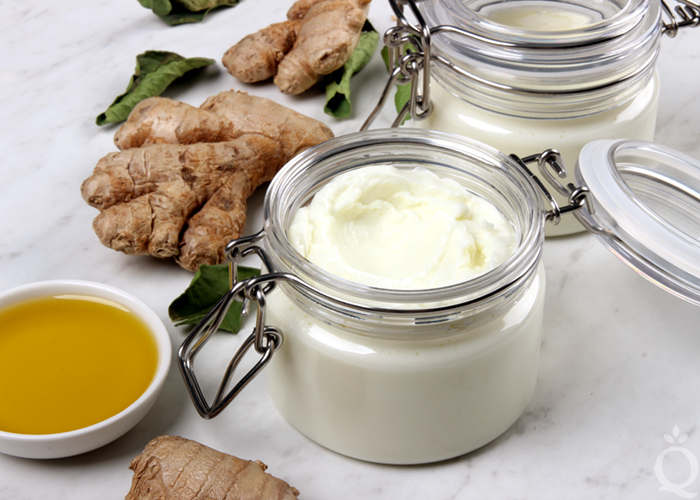 This Ginger and Moringa Oil Conditioner recipe will be on the blog soon.
Balms
A traditional body or lip balm formula is 1:1:1 wax, butter, and oil. Moringa seed oil can be used at 5% and up. It pairs nicely with beeswax or candelilla wax. As for butter, the sky is the limit. Cocoa, mango, or kokum butter are great options. Before you get started on your balm, pop a few spoons in the freezer. When you dip the cold spoons into the melted balm, it hardens instantly so you can check the texture. This is called The Spoon Trick. If the balm is too soft or too firm, you can adjust from there. Learn more about formulating balms in this post.
Body Butter
Moringa seed oil adds a soft, spreadable texture to your body butter recipes. You can use it at 5% or more and pair it with any butter you like. The All About Butter post has more information on options for your recipe.
Scrubs
Because moringa seed oil absorbs quickly and moisturizes the skin, it's a great option for scrubs. You can use it at 5-100% in your recipe with the exfoliant of your choice. You can also add potassium cocoate or liquid soap if you prefer a more cleansing scrub. You can add moringa to the DIY Turmeric and Ginger Body Scrub for extra hydration. The recipe is made with turmeric powder and ginger essential oil, which are also new additions to the Bramble Berry line.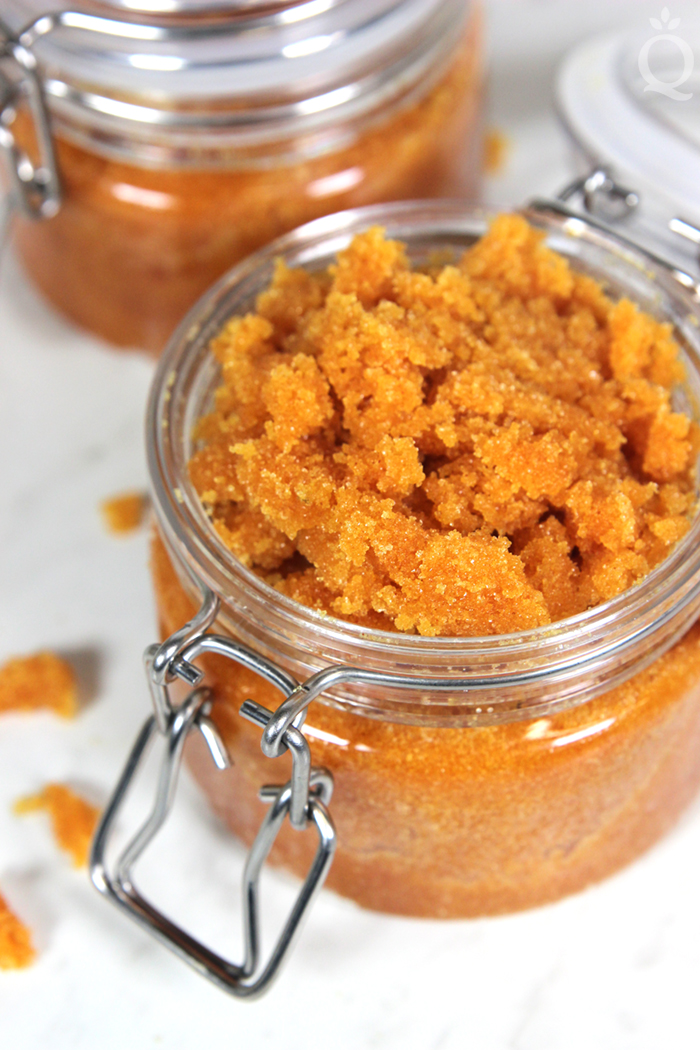 Moringa seed oil would feel fantastic in the DIY Turmeric and Ginger Body Scrub.
Bath Bombs
Oil and butter wet bath bombs, which helps them hold their shape. They also moisturize the skin. You can add about 0.5 oz. of moringa seed oil per 1.5 cups of fizzy mixture to start. If you want the bath bombs wetter, you can add more from there. Get more tips in the Bath Bomb Questions and Answers post.