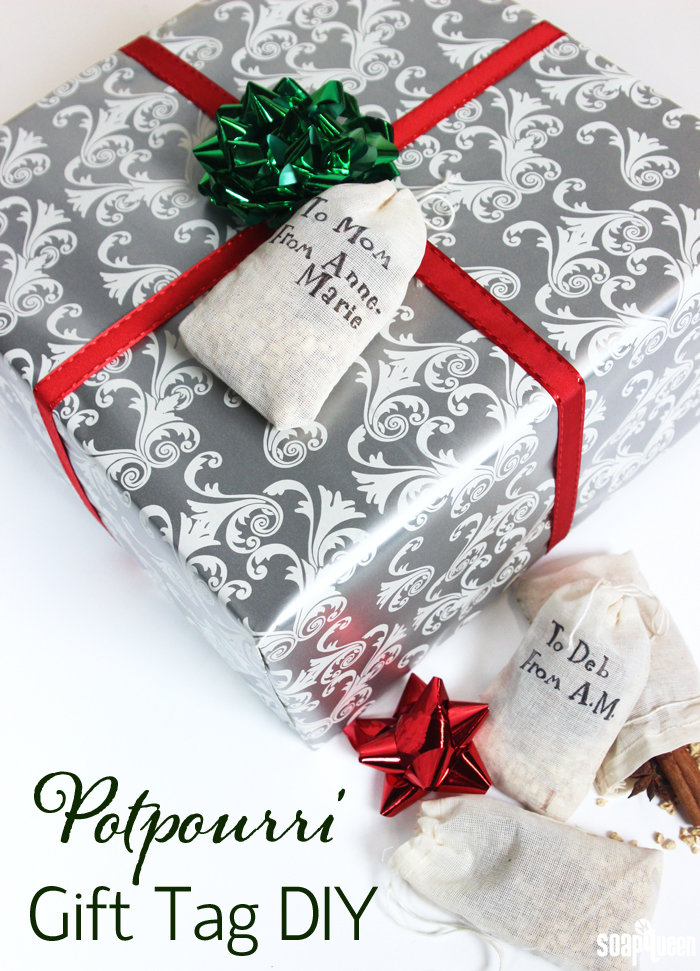 Whenever I give a gift, I always try to make it special with a personalized touch. Whether it's a bar of soap made with the recipient's favorite scent or a handwritten note, going the extra mile really shows loved ones you care. Personalizing gifts doesn't need to be difficult, time consuming or expensive. For example, this Potpourri Gift Tag DIY is a simple way to add a little flair and personality to any gift. Or, check out this super cute project I did in 2009 – adorable melt and pour gift tags.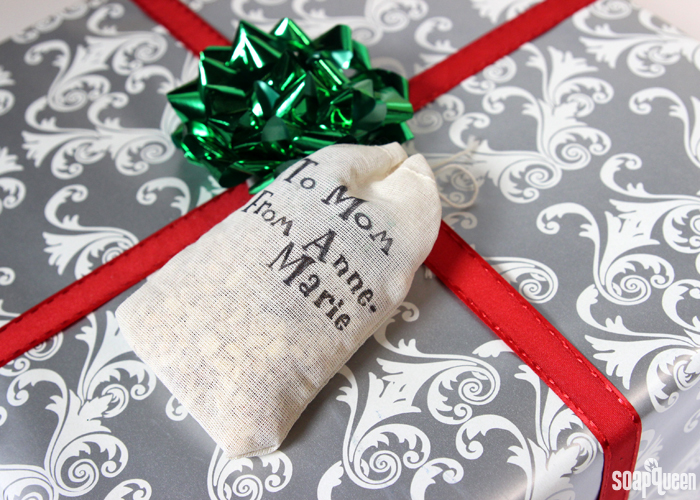 These gift tags automatically make one gift into two! While normal gift tags are thrown away, these gift tags can be thrown into drawers or small spaces for a fresh scent. I used a warm and holiday inspired blend of Cinnamon Sticks and Warm Flannel Fragrance Oils, but you can use whatever soap-safe fragrance or essential oil you'd like. I kept the appearance of my bags super simple and rustic with stamps, but you can decorate your bags however you'd like. Glitter, anyone? =)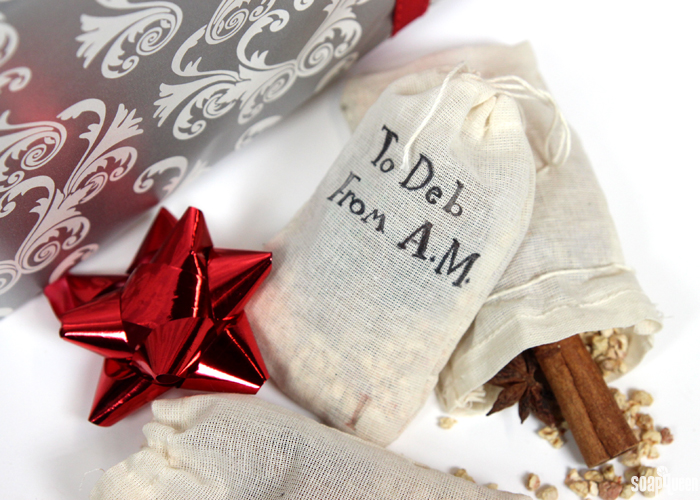 What You'll Need:
4-5 Muslin Herb Bags
About 4.5 oz. Nature Fix
Anise Stars
Cinnamon Sticks
5 mL Warm Flannel Fragrance Oil
2 mL Cinnamon Sticks Fragrance Oil
Lettered Stamps & Ink (Optional)


Click here to add everything you need for this project to your Bramble Berry shopping cart!
ONE: Prepare the muslin herb bags. I used stamps and black ink to write my name and the recipient's name. If you feel confident in your handwriting, you could use a permanent marker to write on the bags as well. The sky is the limit in terms of decorating your bags! Glitter, puff paint, sequins and more could be added, depending on what look you're going for.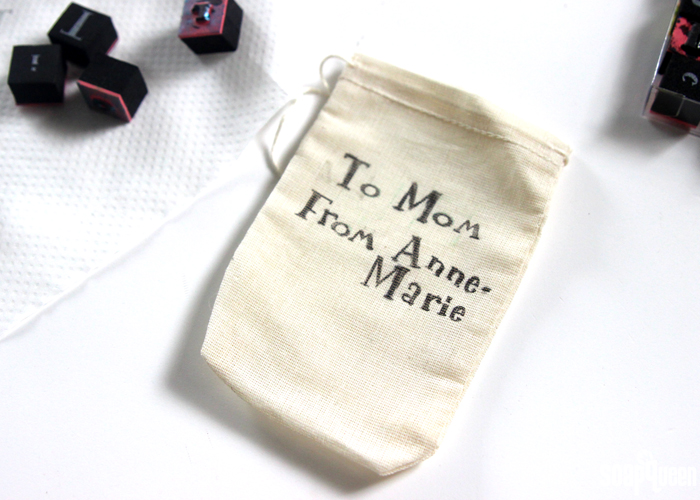 TWO: Prepare the potpourri. Place the Nature Fix in a large mixing bowl. Add the Cinnamon Sticks Fragrance Oil and Warm Flannel Fragrance Oil and use gloved hands to thoroughly mix in. Ideally, you'll let it sit for at least 2 hours to allow the fragrance to soak in. But, if you're in a gift-giving pinch, you can skip that 2-hour process.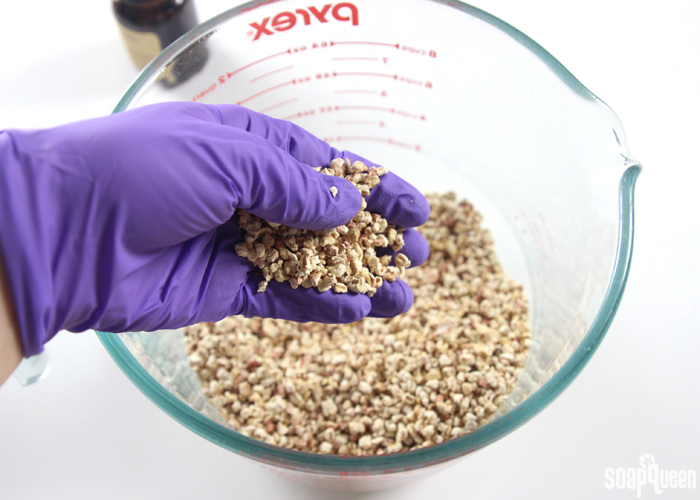 THREE: Add the Nature Fix blend into the bags until almost full. Depending on how much you fill the bag, you should be able to fill up about 4-5 bags.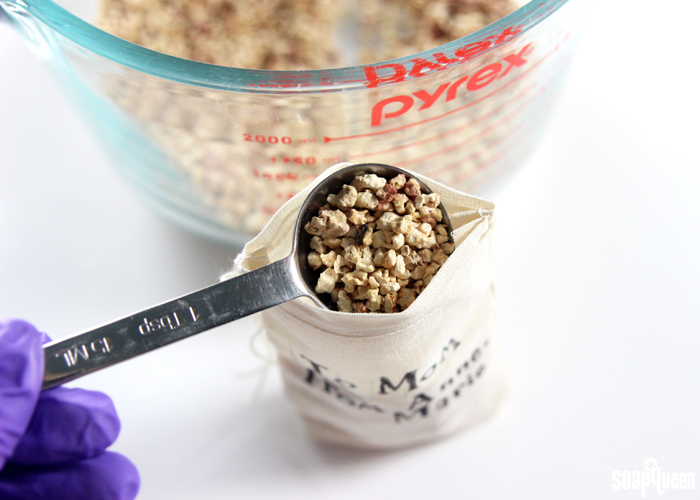 FOUR: Add 2-3 pieces of anise star and cinnamon sticks if you'd like. If you're using a non-holiday/spicy scent, you may want to leave out these items.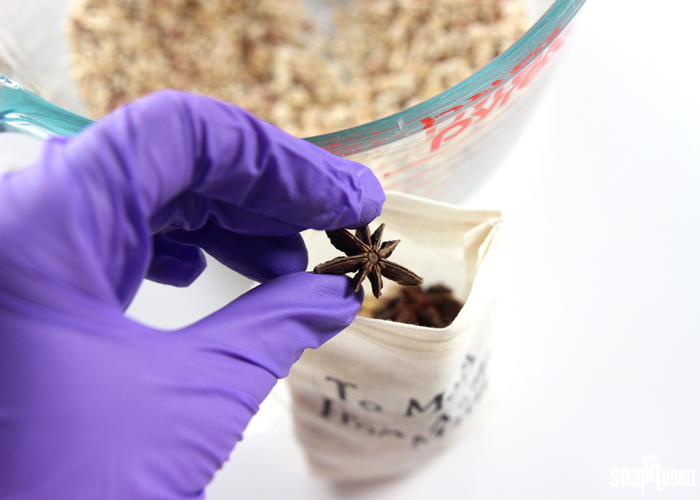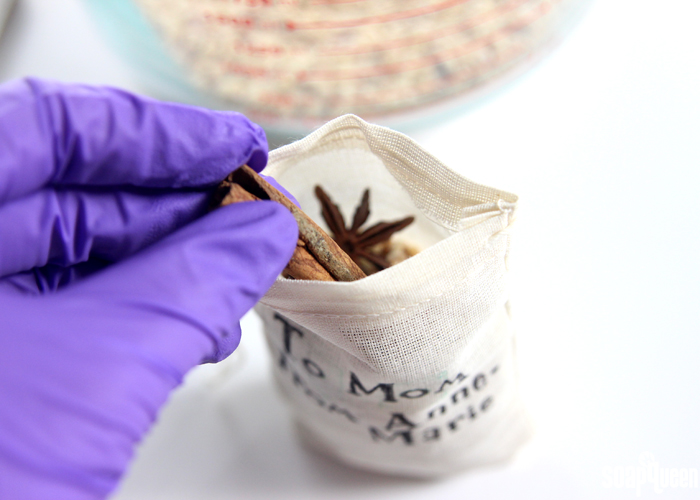 FIVE: Pull the strings tight to close the bag, then attach the bag to your gift! Just make sure your recipient knows to save the bags. =)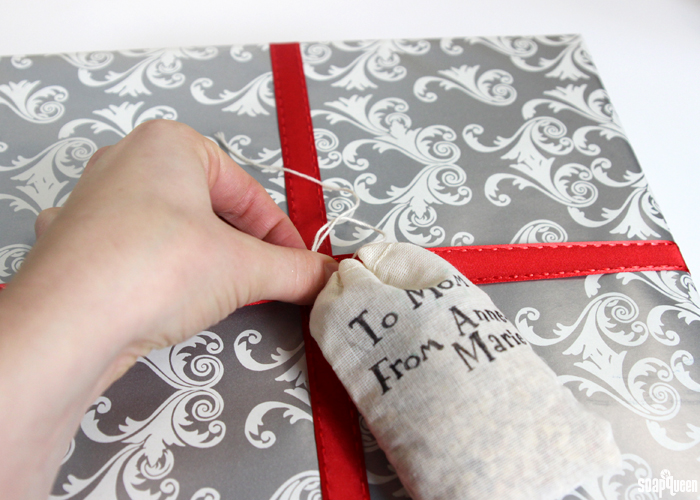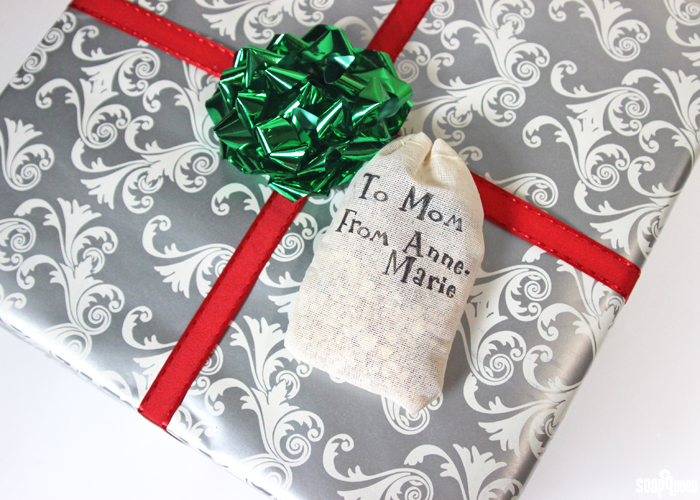 How do you like to personalize your gifts?
Potpourri Gift Tag DIY
These Potpourri Gift Tags are a great way to personalize your gift this holiday!
Ingredients
4-5 Muslin Herb Bags
About 4.5 oz. Nature Fix
Anise Stars
Cinnamon Sticks
5 mL Warm Flannel Fragrance Oil
2 mL Cinnamon Sticks Fragrance Oil
Lettered Stamps & Ink (Optional)
Instructions
Prepare the muslin herb bags. I used stamps and black ink to write my name and the recipient's name. If you feel confident in your handwriting, you could use a permanent marker to write on the bags as well. The sky is the limit in terms of decorating your bags! Glitter, puff paint, sequins and more could be added, depending on what look you're going for.
Prepare the potpourri. Place the Nature Fix in a large mixing bowl. Add the Cinnamon Sticks Fragrance Oil and Warm Flannel Fragrance Oil and use gloved hands to thoroughly mix in. Ideally, you'll let it sit for at least 2 hours to allow the fragrance to soak in. But, if you're in a gift-giving pinch, you can skip that 2-hour process.
Add the Nature Fix blend into the bags until almost full.
Add 2-3 pieces of anise star and cinnamon sticks if you'd like. If you're using a non-holiday/spicy scent, you may want to leave out these items.
Pull the strings tight to close the bag, then attach the bag to your gift! Just make sure your recipient knows to save the bags. =)