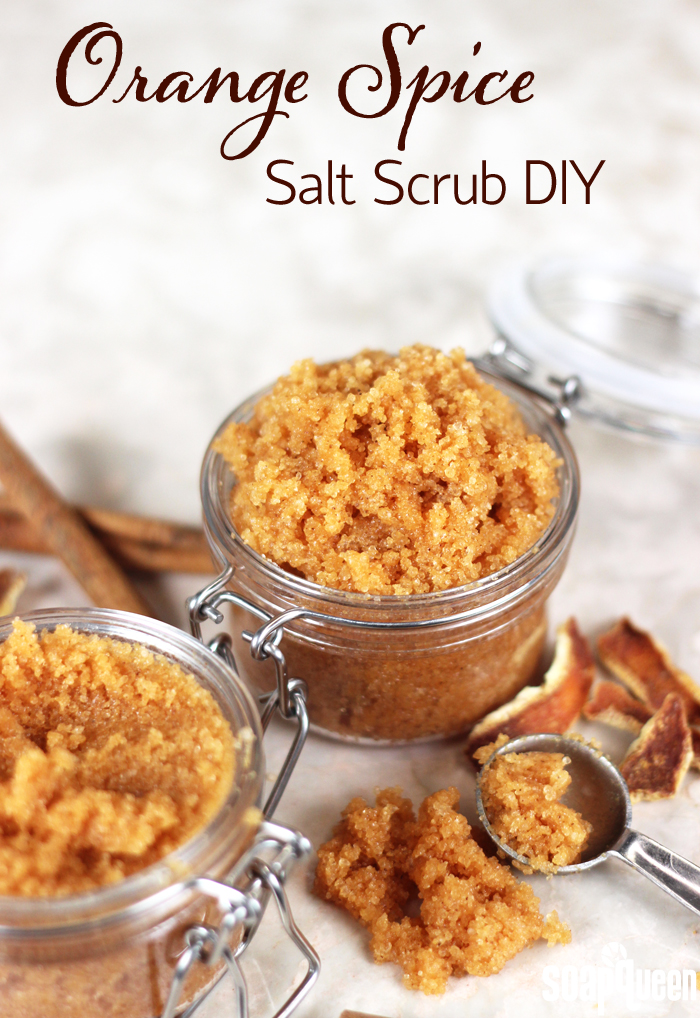 Being Nordic, one of my favorite Christmas treats are pepparkakor, a traditionally Swedish ginger cookie. They are made with a combination of spices and orange zest, and are traditionally served on St. Lucia Day. You might be familiar with Anna's Thins found in grocery stores and IKEA…those are pepparkakor cookies. =) I was inspired by the flavors of this delicious cookie to create this Cleansing Orange Spice Salt Scrub. It's super easy to make and smells just beyond yummy.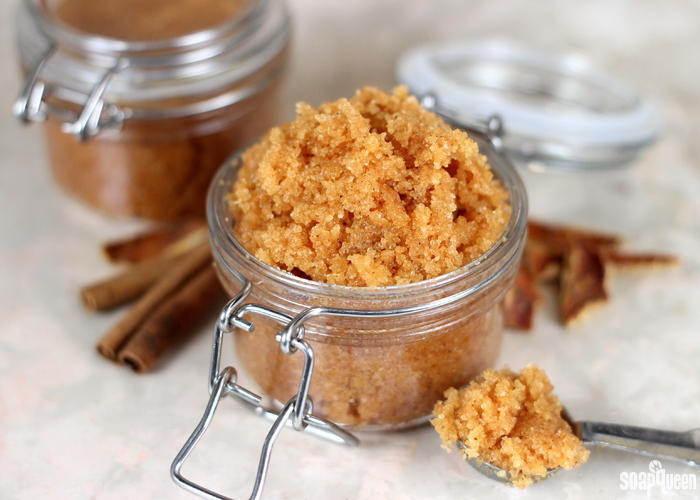 The base of this scrub is made from fine grained Dead Sea salt, Stephenson Liquid Soap Concentrate Base and a little bit of olive oil. The liquid soap base gives the scrub a nice thick texture and lathers slightly when applied to the skin. It's definitely a more exfoliating scrub, so I would recommend it for your hands, feet and legs. If you prefer gentler exfoliation, simply swap the Dead Sea salt for granulated sugar or a finer grained exfoliant. Read more about exfoliant options here. In addition to orange peel and Racing Stripe Orange Mica, I added a bit of ground cinnamon to the scrub for appearance. Because cinnamon can be a skin irritant, you may want to omit it if you have very sensitive skin or are allergic to cinnamon.
As a bonus, you can save $10 off any Stephenson purchase of $20 or more with the coupon code: SAVETEN. Browse through Stephenson products here.