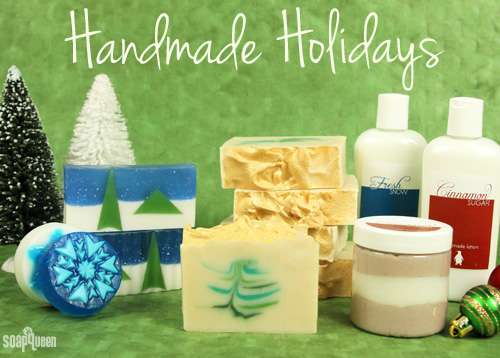 The past two weeks, the holidays came early with a series of festive projects and tutorials. Even though the holidays seem far away, making handmade gifts takes a lot of time and planning. This is the year to plan ahead and have a stress-free, handmade holiday!

If you enjoy making melt and pour soap, the Snowy Forest Melt and Pour Tutorial demonstrates how to create a winter landscape using embeds, layers and a touch of glitter. When making melt and pour ahead of time, it's important to wrap it to prevent glycerin dew. This Soap Queen TV video shows you how.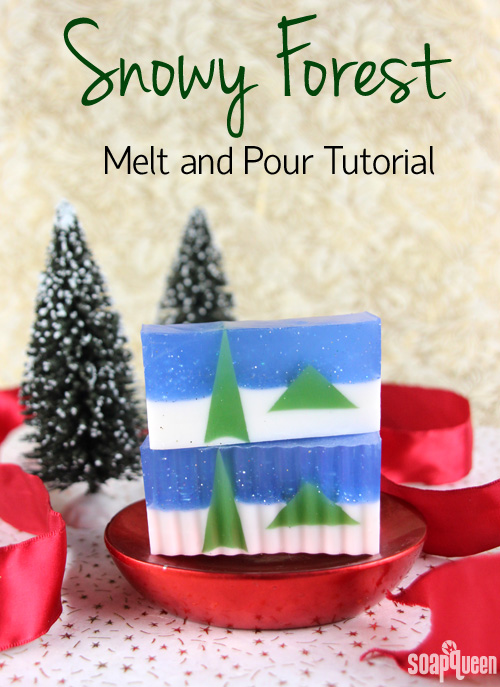 If cold process is your preferred soaping method, the Christmas Tree Swirl features layers of green hues, topped with a sparkly gold top. Scented with the festive and woodsy Christmas Tree Cybilla Fragrance Oil, this cold process project is great for the advanced soaper. Because cold process needs to cure for four to six weeks, if you want to give cold process soap for the holidays, be sure to get started now!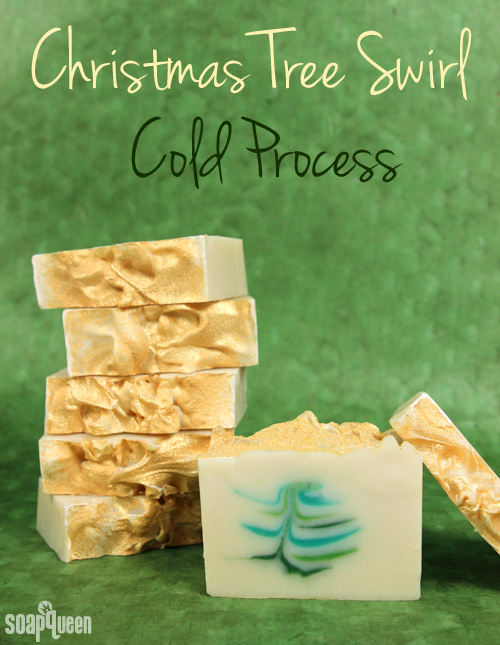 Looking for stocking stuffers? Handmade lip balm is an awesome gift to fill up stockings, or for when you need to make many gifts at once. In the How to Make Lip Balm episode of Soap Queen Tv, small and large batches of lip balm are created. As a bonus, the adorable templates shown below are available for download to give your lip balm a professional look.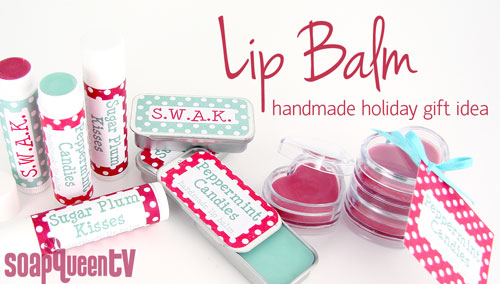 To make holiday gift giving easy, the Holiday Kits provide everything you need to make several types of products. Choose between the Lotion and Scrub Kit, or the Bath Fizzy and Melt and Pour Kit in either a traditional or modern scent option. Make both kits to give a fabulous, complete skin care regime!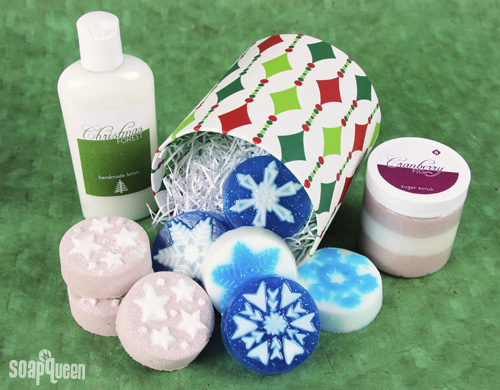 For the foodies in your life, this easy to make Chocolate Chai Mix creates delicious and comforting chai tea at home. Simply mix together a blend of spices, instant tea, cocoa powder, sugar and dry milk. Place the mixture into a bail or mason jar, add a downloadable tag and you have a great present or indulgent for yourself!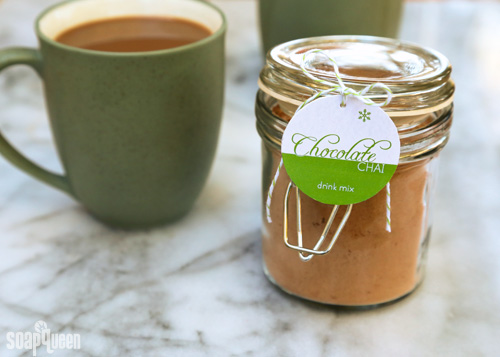 Handmade gifts make the holidays more meaningful, unique and special. Looking for even more holiday gift inspiration? Check out the Handmade Holiday Inspiration for gift ideas for everybody on your list.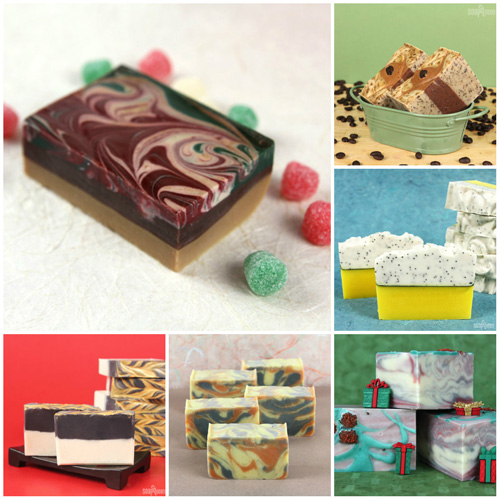 Making and giving gifts is my favorite part of the holidays. What do you love most about the holiday season?