With the change of seasons, new fresh produce comes available. Although it's sad to say goodbye to berries, I'm excited for squash, pumpkins and apples. During fall and winter, I make sure to have plenty of pumpkin puree on hand for making breads, soups and yes, soap. While buying puree at the store is always an option, I prefer to make mine at home to freeze for later (especially if it's for soap making because, no additives). It's easy to make, and freezes well.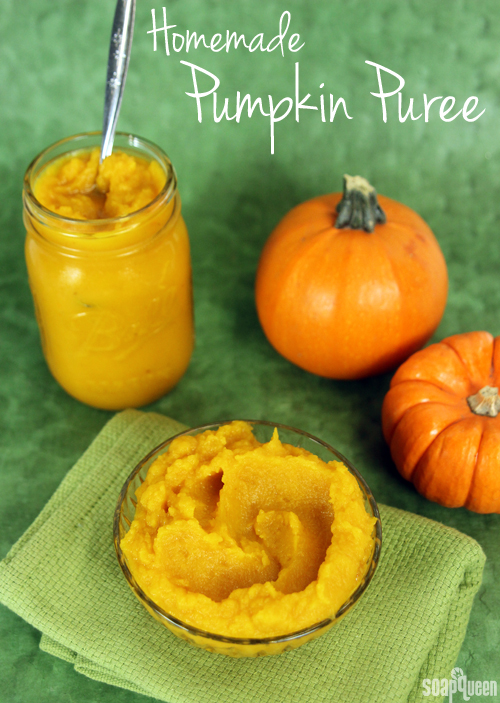 When making pumpkin puree, remember to use baking pumpkins rather than carvings pumpkins. When hollowing the pumpkins I like to save the seeds to roast and snack on later. If you're looking for another way to use the pumpkin puree, the Pumpkin Puree Cold Process recipe uses real puree to create a luxurious bar of soap!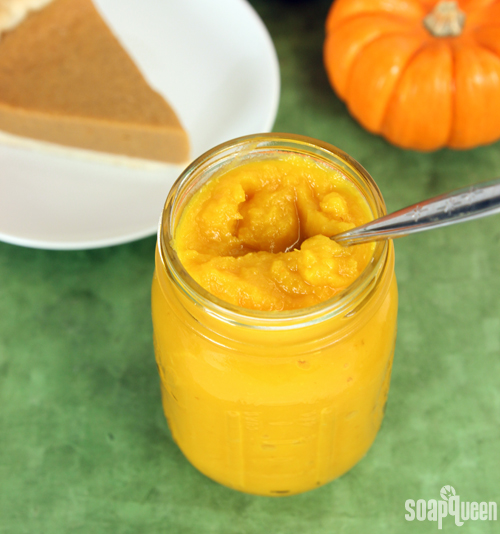 What You'll Need:
2 medium baking pumpkins
a dash of salt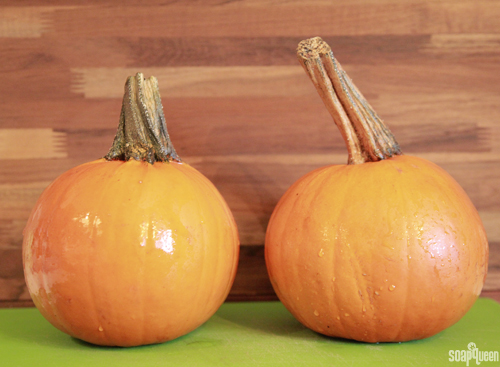 ONE: Preheat oven to 400 °F and line a cookie sheet with parchment paper. Remove the stems from the pumpkin, cut in half and scoop out the seeds and fiber. A large metal ice cream scoop works well for this. Sprinkle the inside with a bit of salt, place on the cookie sheet flesh side down and place into the oven.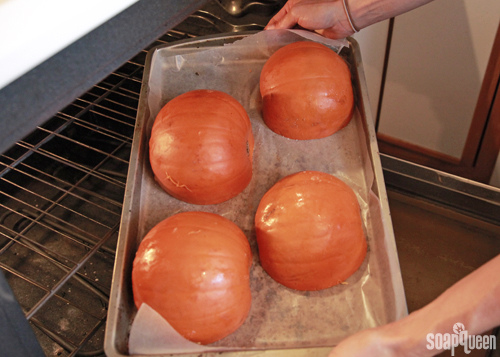 TWO: Let the pumpkin roast for approximately 30-40 minutes, or until a sharp knife can be easily inserted. Remove from the oven, and allow the pumpkins to thoroughly cool.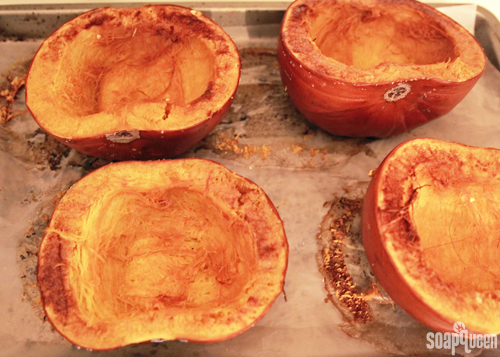 THREE: Use a large spoon or ice cream scoop to remove the flesh of the pumpkin. Place the flesh into a blender or food processor and blend until completely smooth. To create a smoother texture, add small increments of water while blending. Transfer puree to an airtight container and place in the fridge to use within a few days, or store in the freezer to use later.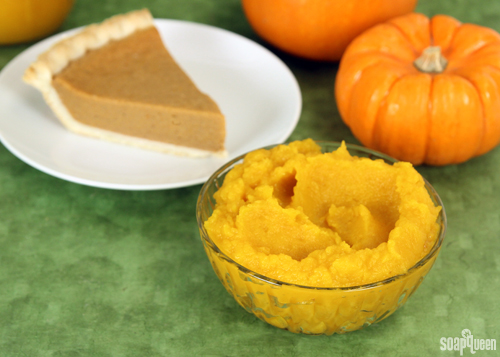 Have you started utilizing fall produce yet? I would love to hear your favorite recipes using squash, pumpkins and apples!