After a long weekend of soapmaking at Bramble Berry's 4th annual Soap Weekend Intensive (see blog posts here and here), we're back to work in the Bramble Berry Soap Studio filming a special episode of Soap Queen TV with Kristy from Kristy's Lovely Lathers.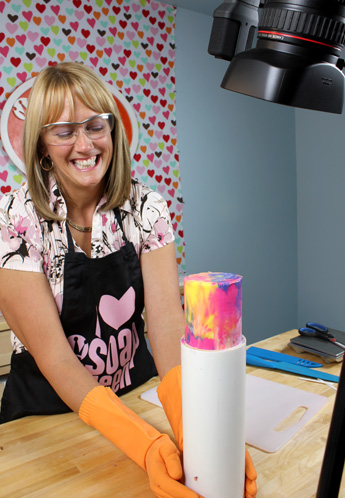 As usual, we had a blast on set. Kristy and her husband, Bruce, are true "salt of the earth" people and wonderful to be around. They fit right in with the fun-loving Bramble Berry production team. In fact, Bruce mentioned that he couldn't believe how goofy we all were on set since our final product (the videos) are serious and to the point. Ha ha. Doesn't he know soaping is always fun!?
This week we filmed two advanced cold process episodes with Kristy and one will be FREE! Yes. You read that right. What would normally be a premium guest-star episode will be all yours for free!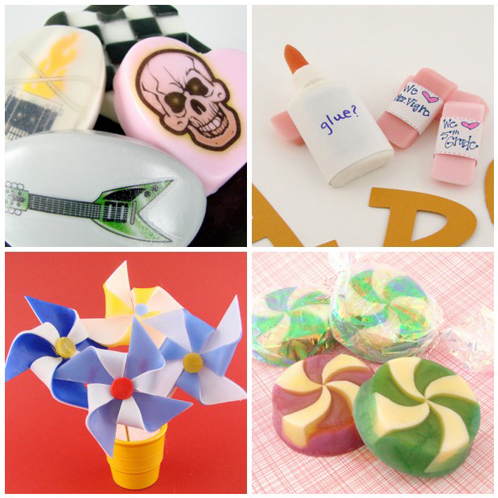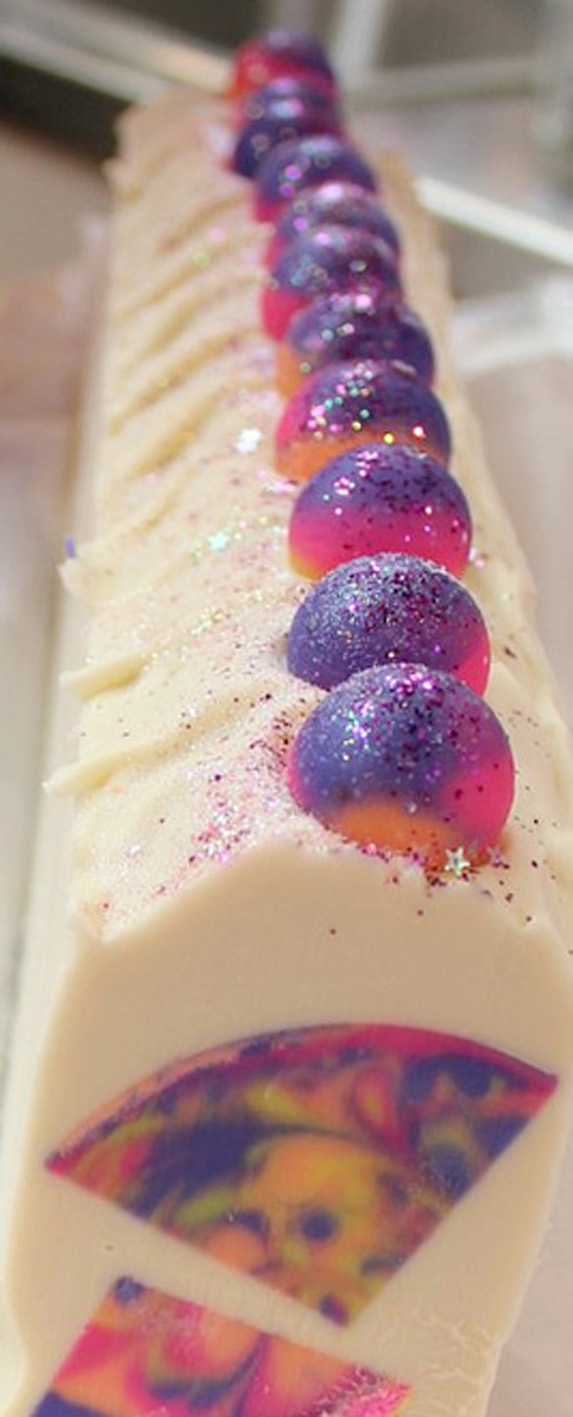 The other video will be a premium Soap Queen TV episode like we normally do with our special guests. But you don't you want to learn how to make this bright, luxurious goatmilk soap? Hint: We used the awesome Bramble Berry Neons.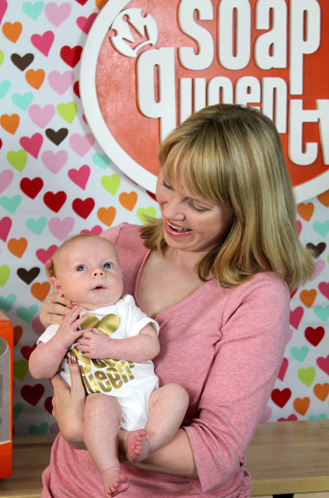 And then we had a guest visitor on set – baby Jamisen (love of my life) who completely stole the show! How can you compete with those chubby little cheeks? Notice he's in the full Soap Queen get up. It's nice that he's his mama's cheerleader so early in life. Or maybe just a soapmaker in the making.
Video below of the lil man in action on set:
A big thank you to Kristy and her sweet husband Bruce for flying out to visit us, soap with us and delight us with their creativity.