Friday was the deadline for Fair Ivy Contest. And let me tell you, this thing was WAY bigger than we anticipated. Thank you to all who participated. It was a joy opening, sniffing, washing, scrubbing and moisturizing with such high quality, handmade products. Take a look at just some of the incredible entries below. Wowza!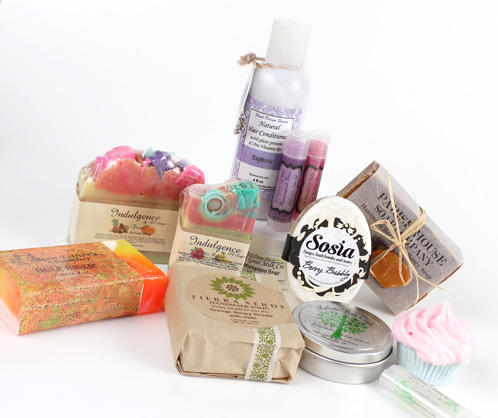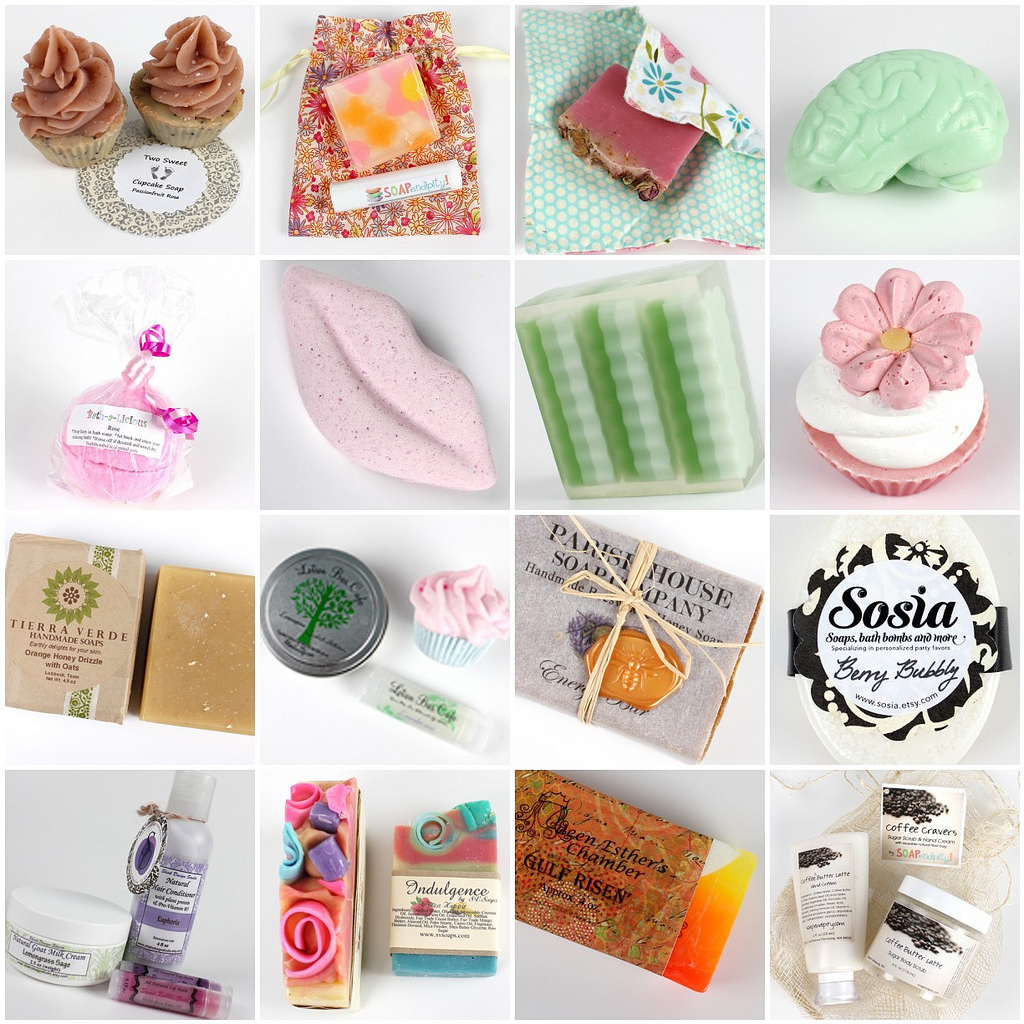 Row 1: Mini Cupcake Soaps by Pitter Pattern Designs, Mini Soap and Lip Balm By SOAPendipity, Secret Garden by Simply Scrumptious, Brain Wash Soap by Le Pampered Pig
Row 2: Rose Bath Bomb by Bath-A-Licious, The Babe Bomb by the Babe Shop, Cucumber Melon Soap by ScentSational Scrubs, Cake of Soap by Riverlea Soap
Row 3: Orange Honey Drizzle Oat Soap by Tierra Verde, Lotion Bar, Lip Balm and Mini Cupcake Soap by Lotion Bar Cafe, Beeswax and Honey Soap by Parish House Soap Company, Berry Bubbly Soap by Sosia
Row 4: Conditioner, Lip Balm and Hand Cream by Shieh Design Studio, Tutti Fruiti and I Biza Hippy soaps by Indulgence, SV.Soaps, Gulf Risen' Soap by Queen Esther's Chamber, Coffee Scrub and Hand Cream by Soapendipity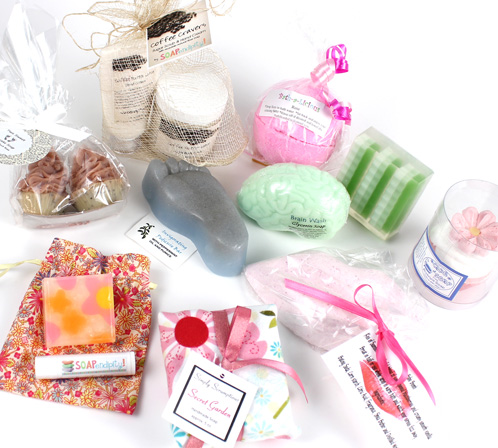 We picked 11 finalists over the weekend and are sending them off to Lucy at Fair Ivy today, who gets to pick the final winner(s).  It's out of our hands now so good luck to all of the finalists. Since Fair Ivy runs their business off of surprise packages, we're not going to announce the winners publicly. We don't want to spoil all of the fun! See the first round up post here to see more fun Fair Ivy entries.