The Fair Ivy contest entries are starting to roll in like wild fire. It's so fun seeing all of the amazing soaping techniques and products. There are so many creative entries that we might have to pick 10 projects to send on to Lucy at Fair Ivy. You guys are making this hard on us! We've received out of this world melt and pour robot soaps, brilliantly swirled cold process soaps, fruity sugar scrubs, moisturizing salves and fun bath bombs.
Here's just a handful of what we've received!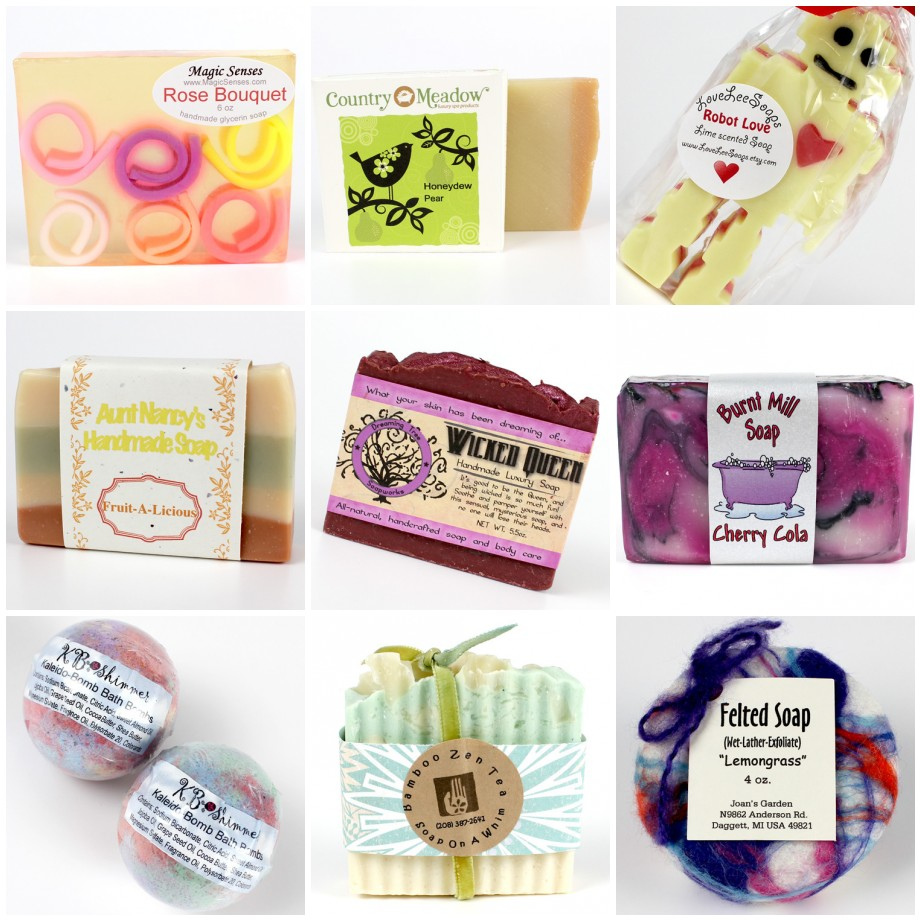 Row One: Rose Bouquet by Magic Senses, HoneyDew Pear  (with a handmade box) by Country Meadow, Robot Love by LoveLeeSoaps
Row Two: Fruit-A-Licious by Aunt Nancy's Handmade Soap, Wicked Queen by Dreaming Tree Soapworks, Cherry Cola by Burnt Mill Candles & Soap
Row Three: Kaleido-Bomb Bath Bomb by KBShimmer, Bamboo Zen Tea by Soap on a Whim, Lemongrass Felted Soap by Joan's Garden
Inspired? It's not too late to enter the Fair Ivy Contest. Read the rules here and send us your product by Friday April 8th which still leaves you two weeks! Thank you to all of the participants thus far!