It's time to announce the winners of the "Winning Surprises is Fun" contest. If you're not familiar with the contest read about the prize here. After the epic Fair Ivy promotion, we had some amazingly, beautiful, jaw-dropping soaps and toiletries left over and we're thrilled to be giving the loot away to six loving homes. Thank you to all who posted your favorite blogs and Etsy shops!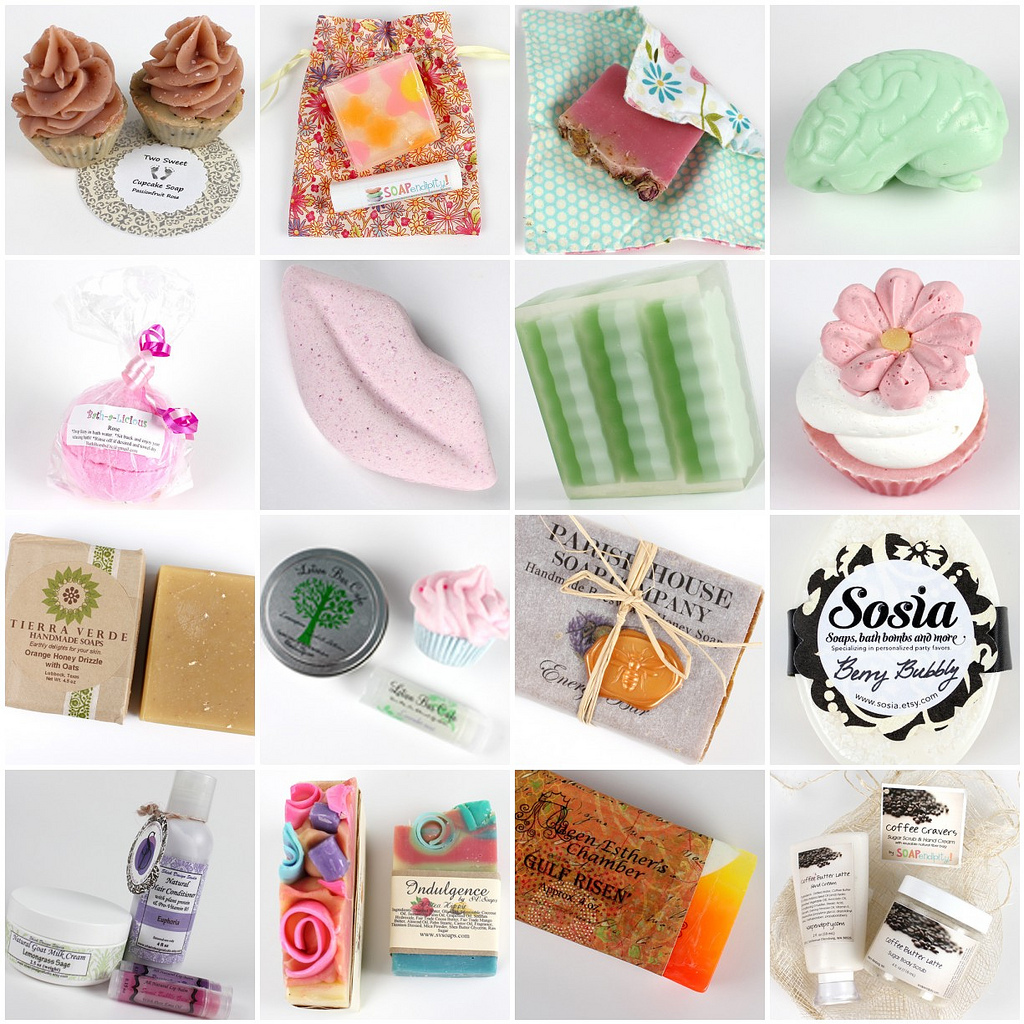 Round up of some of the Fair Ivy entries
The Winners (picked at random)
♦ Gretchen Whittet suggested the Sunbasilgarden Etsy Shop and Blog.
♦Amanda310 picked the Prudent Baby Blog.
♦Lianne Suggested The Soap Queen Blog (thanks, Lianne) and Silvermaple Soaps Etsy Shop.
♦Julie picked SVSoaps Etsy shop and Soap Queen for her favorite blog (awww…thanks).
♦Brook LeFevre chose the Soap Bar as her favorite blog and the Product Body Etsy shop.
♦Emily Broden likes Steampunk Movement Studio Etsy Shop.
Winners, please email us at info(at)brambleberry(dot)com with your names and shipping addresses. We're excited to get your goodies in the mail!
Congratulations to the winners and thanks to all who participated. I had a blast reading your comments and browsing new Etsy shops and blogs. And yes, I'll admit it, it was very distracting at times but a super fun contest to say the least.