Bramble Berry's Grade 1 Lavender Buds have a rich and deep color of periwinkle and that traditional calming Lavender smell that will have you going back for more.  Did you know that these particular buds have actually been hand harvested? We are told that they are picked before noon on the day of harvest to help prevent fast drying which gives them their extra vibrant color. A great property of Lavender is its known anti-inflammatory properties, which would be great for a skin-soothing oil infusion or a bath tea. My favorite use for lavender buds is to sprinkle them on top of cold process soap as a finishing touch.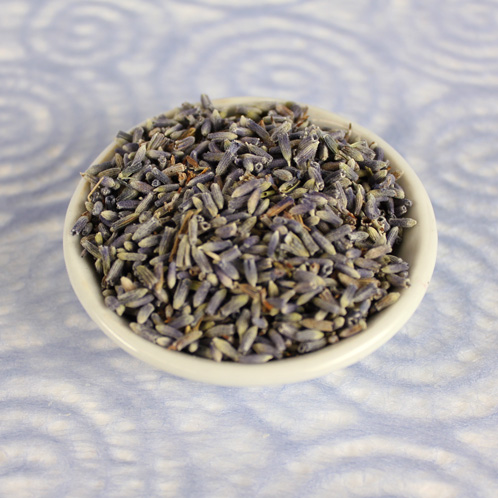 If you check Bramble Berry's website, you might notice that there is two different types of Lavender. Lavender Grade 1 is just the Lavender Buds, and does great for drawing in the eye with its vibrant purple color. Lavender Grade 2 is still perfectly great to use in your products, but it is machine harvested, so it will have a bit more debris (stems and sticks) in it and doesn't have the same vibrant purple color that Grade 1 does. It's also got a slightly lower price point. But, in products like sachets where you can't see the color, Grade 2 is going to do the trick with it's strong fragrant smell.
Looking for more inspiration? Check out these projects from the Soap Queen Archives that feature our Lavender Buds.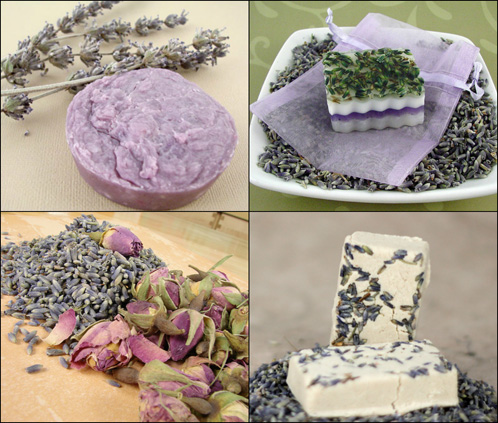 Double Boiler Rebatch, Romantic Lavender Wedding Soap, Relaxing Rose and Lavender Bath Tea, Natural Lavender Bath Truffle, &  Goatsmilk Bath Tea (not pictured)
Have you used Lavender Buds in your soapy projects? Let me know in the comments below what your favorite use for it is!