Want a sneak peak at what I've been poring over for the last week? My nose has been constantly buried in the advance reader copy of Soap Crafting, my book that is set to publish this August. Even better news, the book is now available for presale right here! Remember, pre-sale purchases get two free Advanced Technique videos with projects from the book when the book is released.  We've got it set up to ship via Media Mail when it comes out so you can pre-order and be among the first to get it and the videos when the book is released. To pre-order your copy of Soap Crafting, click here and add the book to your shopping cart, then proceed with checkout.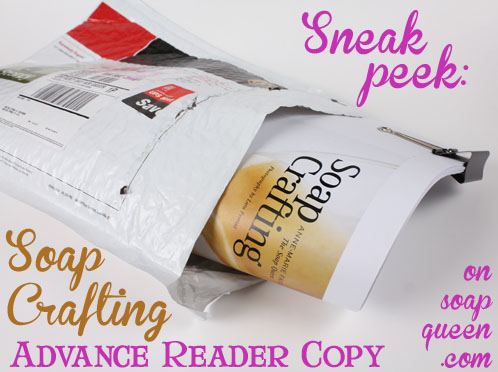 This is the second round of edits with a paper advance copy, not to mention the constant emails with PDFs back and forth. It's been a pleasure working with the people at Storey Publishing and their quest for everything in this book to be perfectly amazing. Here's a look inside! (Eeeeek!)
All photography by Lara Ferroni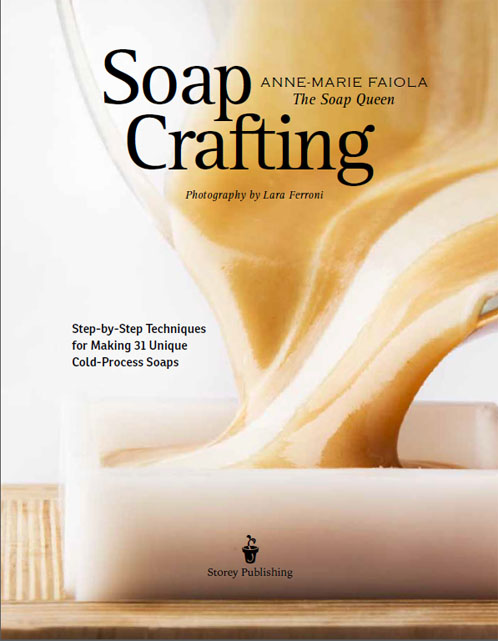 Here's the inside cover page. We were so lucky to work with Lara, who is an amazing photographer! I love, love, love the texture in this photo.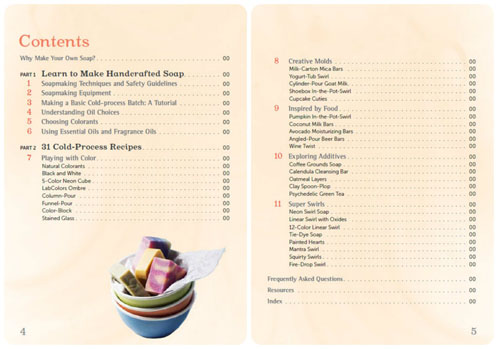 Table of contents (not final but pretty close!)

A quick and easy cold process recipe for beginners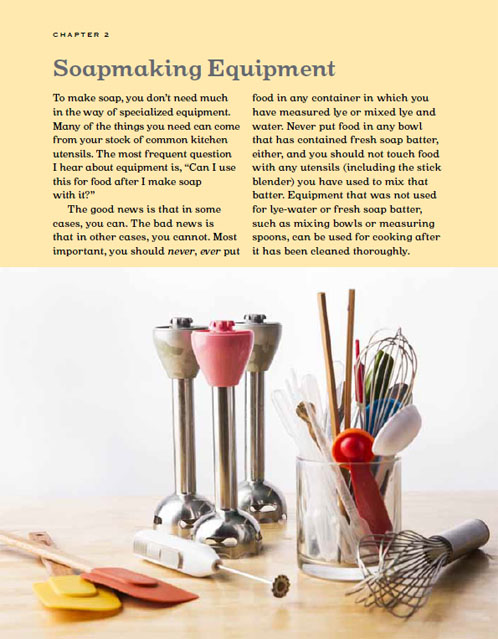 A briefing on equipment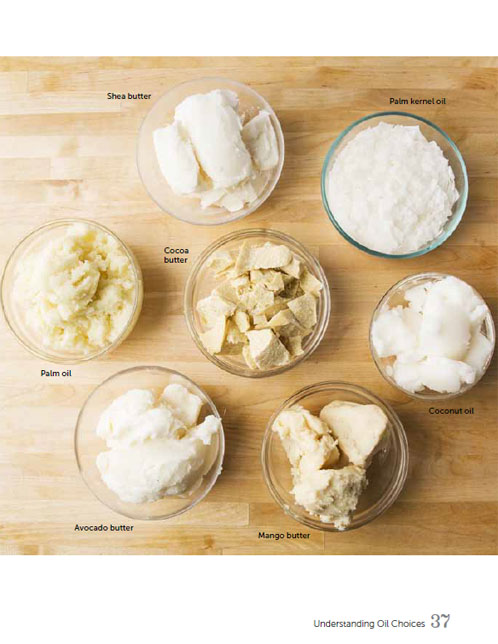 A breakdown of common soapmaking oils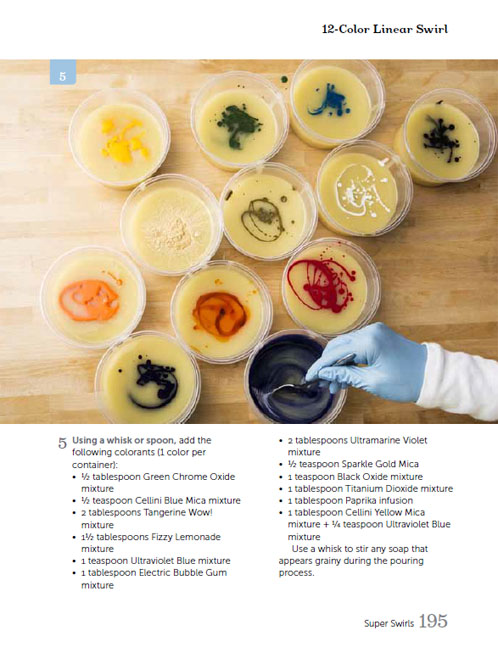 A fun, 12 color (!!) swirl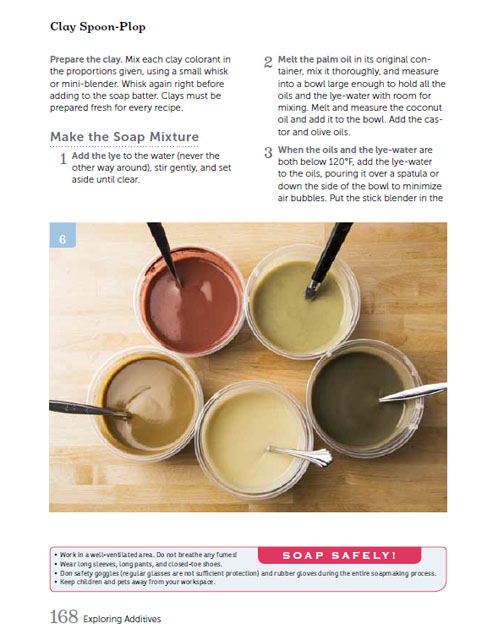 Coloring with clays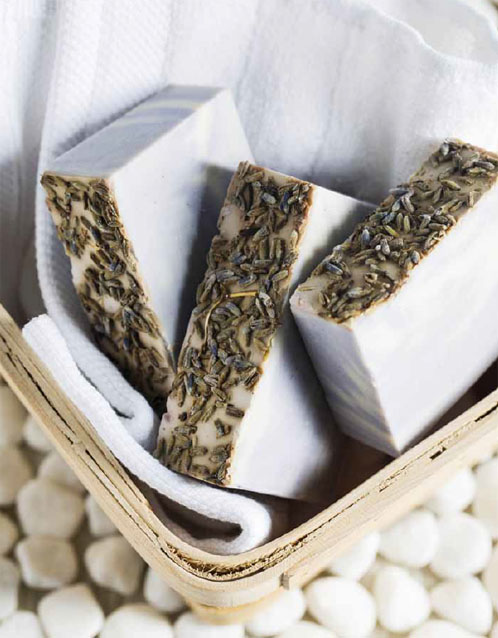 Finished soap topped with lavender buds
We are all so excited every time we see the book. The photographs make this book totally coffee-table-beautiful and the entire team is counting down to August.
Note: If you are an international customer, we are unable to take pre-orders at this time, but if you e-mail SMA(at)brambleberry(dot)com, we will notify you as soon as the book is available for purchase. =)