It's time for another Sunday Night Spotlight to discuss a product in detail, including fun recipes and in this case, blends. If you have any suggestions for a Sunday Night Spotlight, let me know in the comments below! To read about last weeks spotlight, click  here, and learn all about a fun and easy botanical to use in your CP and M&P soaps. Are you ready for this weeks? Read on to learn all about Hungarian Lavender Essential Oil.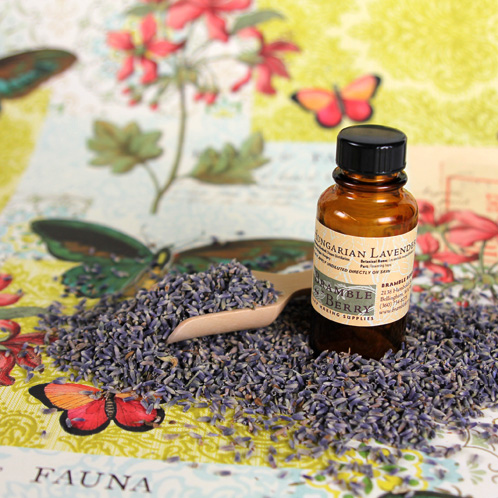 Hungarian Lavender is a velvety and smooth scent that is less camphorous (sharp and cooling) than our other lavender essential oils, and much more green in scent. This particular EO is distilled through steam which means that no chemicals are used to process it. How do they process plants and botanicals with steam you might ask? Just like with cold or hot water distillation, the steam is passed through the plant material and gathered to makeup that relaxing lavender scent that you all just love. One of my favorite things about this particular essential oil (in addition to it being super relaxing) is that it is edible, which means you can use it in your lip scrubs and balms (how cool is that?). Need a good recipe, try this infused lip-balm recipe for lots of natural lip goodness. Check out these fun blends for Hungarian Lavender that I've been playing with and let me know what you think!
Hungarian Lavender and Sandalwood Vanilla (1:1)
Hungarian Lavender and Fresh Bamboo 1:1
Hungarian Lavender and Saffron and Honey (1:2)
Hungarian Lavender, Lemon Essential Oil and Strawberry (1:2:1)
Hungarian Lavender and Pomegranate & Black Currant (1:1)
Hungarian Lavender and Black Tea (1:1)
Hungarian Lavender and White Tea & Ginger  (1:2)
 Looking for more inspiration? Check out these projects from the Soap Queen Archives that feature the Hungarian Lavender Essential Oil.
Three DIY Laundry Soap Recipes & Oatmeal Facial Scrub and Mask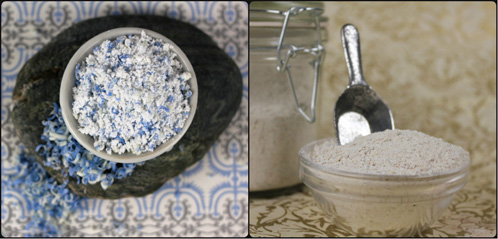 Have you used Hungarian Lavender in your soapy bath and body projects? Let me know in the comments below what your favorite use for it is!