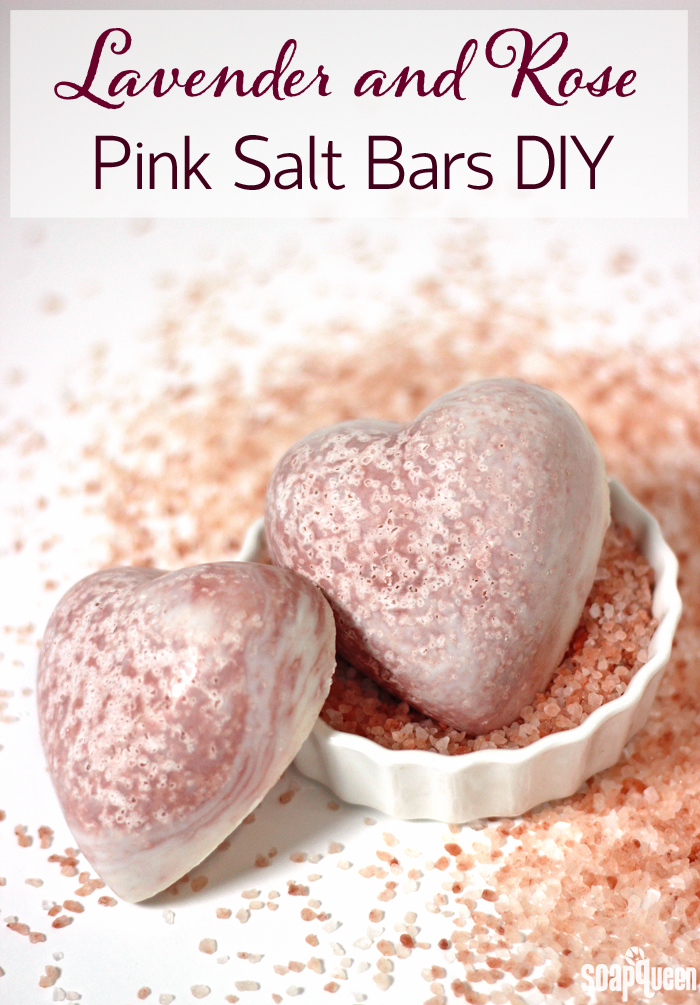 2016 will be here soon, can you believe it? To say this year has flown by would be an understatement! If you're a soapmaker you're already thinking about cold process soap projects 4-6 weeks ahead. That timeline puts us right around Valentine's Day, making this the ideal time to start making things inspired by love. These Lavender and Rose Pink Salt Bars are filled with ingredients that scream love: rose clay, Hungarian Lavender Essential Oil, pink sea salt and of course, a cute heart shaped mold.
If you've never heard of salt bars before, they are a very unique project. Interestingly, adding salt to cold process soap does not create a super scratchy bar. Instead, the salt creates a creamy and mild lather with very light exfoliation. The pink Himalayan salt used this recipe is well known for its stimulating and soothing properties. Of course the fact that it's pink is a bonus as well. =) These bars are scented with luxurious Hungarian Lavender Essential Oil and colored with rose clay. These bars are perfect if you prefer natural cold process soap. If you're looking for more salt bar recipes, check out the Pretty in Pink: Salty Cold Process Tutorial.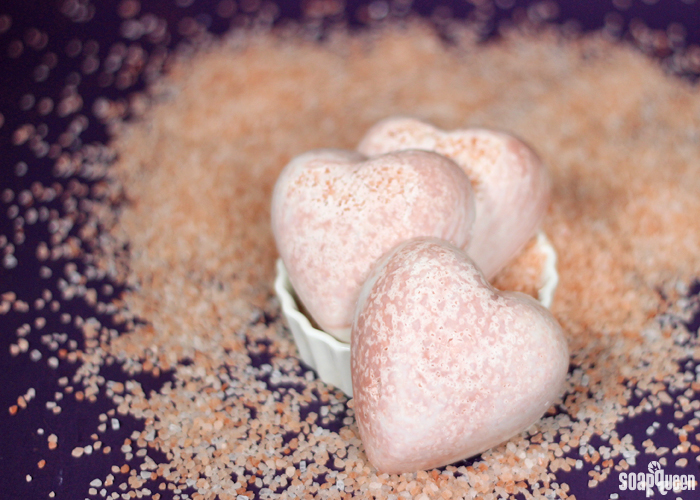 Adding salt to cold process soap inhibits lather. To combat this, a higher amount of coconut oil is used in this recipe than normal. Usually, I recommend using around 25-33% coconut oil in a recipe. To help boost the lather, I used 50% coconut oil. Some soapers go all the way up to 100% coconut oil when using salt in their soap. Don't worry, they still feel great on the skin. In addition, salt bars are usually cut as soon as the soap is hard enough which can be as little as a few hours. The salt makes the soap harden up super quick! If you wait too long, the salt bars can be very crumbly once you cut into them. Because this project uses individual cavity molds, you don't need to worry about cutting the bars.