After many sleepless nights, hundreds of hours in the Soap Lab and thousands of bars of soap, the time has come: the book is finally here! Although there is only one copy of Soap Crafting for now, it's surreal and gratifying to physically flip through its pages.
We've seen the Advance Reader Copy (otherwise known as the "dummy" book) as well in its digital form, but nothing compares to holding the bound, hardback, full color final product. It's total vindication for a year's worth of hard work (not only for me but our entire team). With 31 brand new cold process tutorials and information on everything from oils to tools to a comprehensive FAQ and Troubleshooting section,  this is one solid soapmaking companion.
Pre-orders for Soap Crafting are still available, and each pre-order comes with two complementary exclusive video downloads for recipes in the book, two never-before-seen-projects download sheets (that aren't included in the book but are really rad) and a special comprehensive guide to colorants. Those who pre-order can expect their copy to ship out in the beginning of August.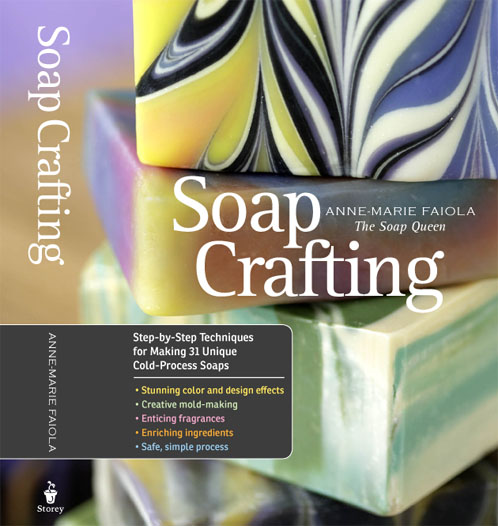 Jamisen stopped by the office for a visit today, and we sat down and flipped through the book together.
One more bonus look utilizing Instagram's new 15 second video editing options! The book has so many full page, full color photos…


(This one doesn't start automatically. Click the arrow to play).
You can pre-order the book HERE to ensure you get all the extra goodies available ONLY to those who pre-order.