Soaping is an addictive and fun craft. There are many factors that go into making a great handmade product including oils, fragrances, colors and additives. This week was all about tips, tricks and how-tos to make that process easier. This Sunday Night Spotlight talks about the incredibly versatile sweet almond oil. The lightweight oil is very moisturizing and can be used in everything from soap to shaving cream.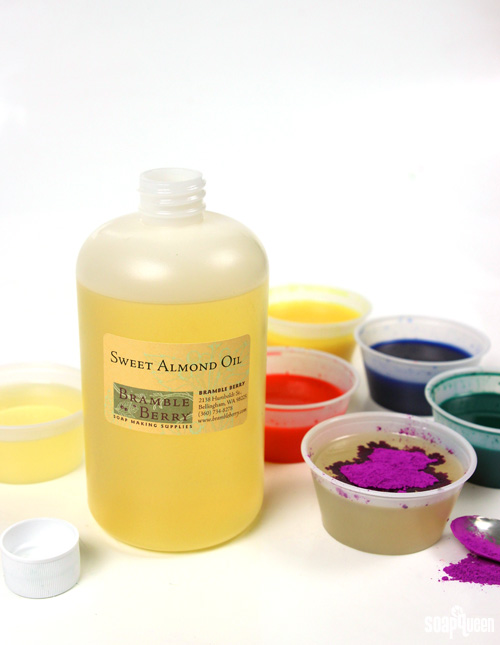 It is important to use fresh oils in your soap, otherwise you may get dreaded orange spots (DOS). This Dealing With Dreaded Orange Spots blog post talks about what causes the spots, such as rancid oils or humidity, and what you can do to prevent them.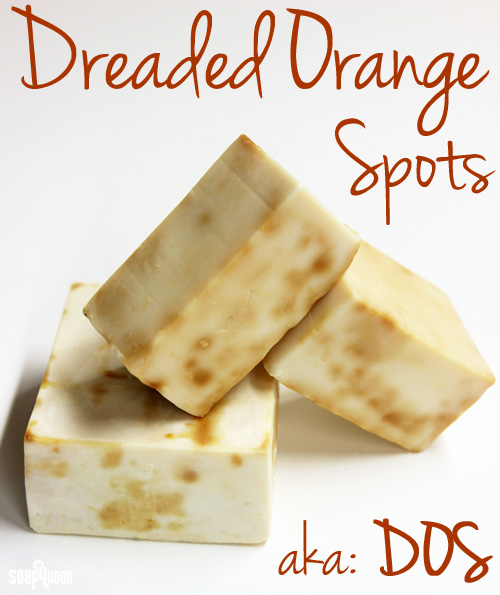 Along with soaping tips and tricks, there was a blog post about how to throw a fun and unique party for you and your crafty friends. This How to Throw a DIY Sugar Scrub Party + Recipe blog post has tips, a great recipe for a pretty purple Winter Gardenia Sugar Scrub and free downloadable templates that include instructions and adorable labels.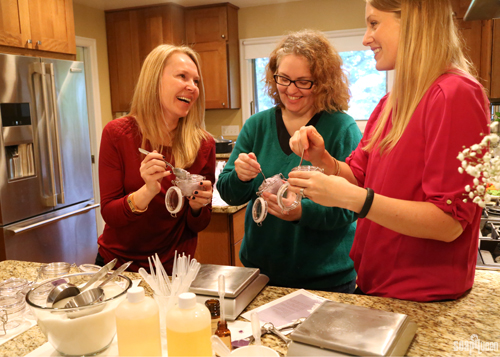 While it's always fun to share information, it's also great to learn from others! This week the eight finalists for the Winter 2014 S.O.A.P. Panel were announced. We will send eight mystery fragrances to our panelists to test and give feedback on. Read more about the new panel, as well as the results from the previous panel, in this Winter 2014 S.O.A.P. Panelists + Fall S.O.A.P. Panel Outcome post.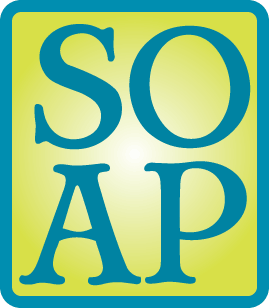 Previous S.O.A.P. Panels have helped us add some great fragrances to our line, including Shave and a Haircut Fragrance Oil. This masculine fragrance add a fresh and clean scent to these Movember Mustache Melt and Pour Soaps. Made in honor of No-Shave November, which raises awareness about prostate cancer, this tutorial shows you how to create adorable red and blue soaps.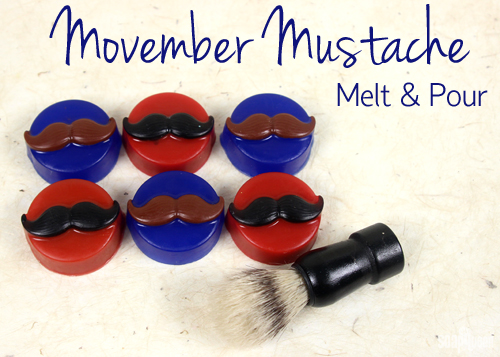 Using black in your soaps creates a rich and eye-catching color palette. Lisa with Kangaroo Apple Soap Studio, this week's Facebook Photo of the Week Winner, used black with pink and a pop of contrasting white to create this stunning soap. It's scented with Black Raspberry Vanilla Fragrance Oil, which adds some fruity, musky and sweet notes to the soap.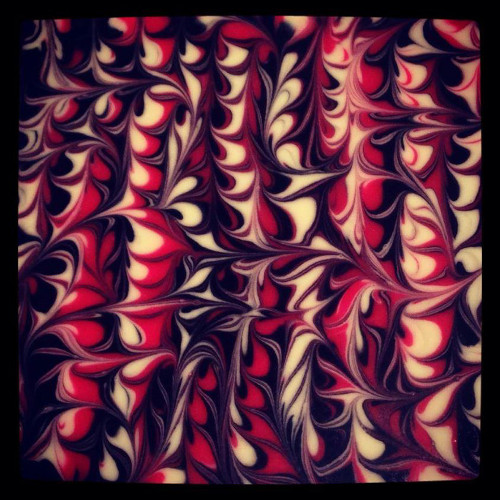 Several different designs of pink, black and white swirls top off this great cold process soap. If you'd like to add some swirls using the Swirl Tool Kit, check out this Soap Queen TV Episode on How to Make a Perfect Peacock Swirl in Cold Process Soap. For a fun twist on the classic peacock swirl, click through this Frog Foot Swirl Tutorial.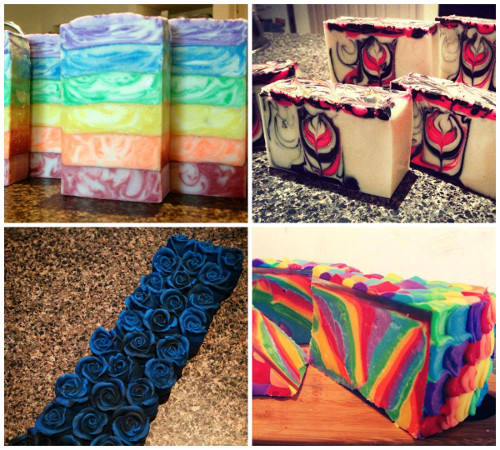 Above (clockwise, top left) are Lisa's Rainbow Soap, secret feather swirl soap, Rainbow Petal Soap and rose soap. The in-the-pot swirl in Lisa's Misty Rainbow soap is so incredible! To create your own swirly soap, check out this Palm Free In-The-Pot Swirl Tutorial. Can't get enough? Watch this Goat Milk In-The-Pot Swirl Tutorial on Soap Queen TV.
Find Kangaroo Apple Soap Studio
On Facebook

Post pictures of your crafty creations on the Facebook page each week for a chance to be featured on the Soap Queen blog and receive a sweet soapy package from Bramble Berry. Photos are chosen based on consensus from the Bramble Berry staff, so the best way to increase your chances of winning is to show us lots of photos!