Facebook Photo of the Week (May 3rd ~ May 10th)
It is getting closer to summertime and I have been dreaming up warm and tropical soaps with hints of Island Coconut, Summer Fling and Fresh Mango scents.  If you have a favorite warm and sunny blend be sure to let me know about it in the comments below. Next week is my last soaping week before Bramble Baby arrives so I want to make it a good one. =)  Are you ready for the  Facebook Photo of the Week? Read on to find more about the lucky winner below!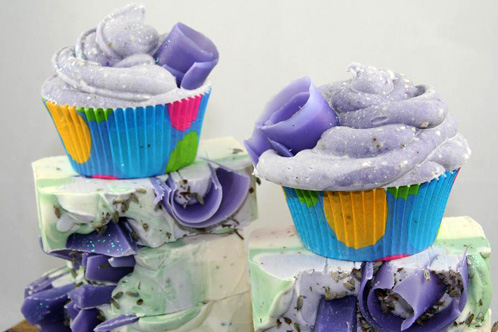 This week's super cute photo comes to us from Rachel at The Daily Scrub. She told us that these were her Lavender Oatmeal Cupcake Soaps and she just adored the scent. I thought they were very well-done, with clean photography. Rachel has a very unique style of soaping that works well for her brand that really makes it stand out.  I love the colors and designs that she uses in her soaps and can't wait to hear what you think. Thank you so much for being a great part of our fun soapmaking community, Rachel, and I can't wait to see more from you. Expect a happy little package coming your way in the next few days!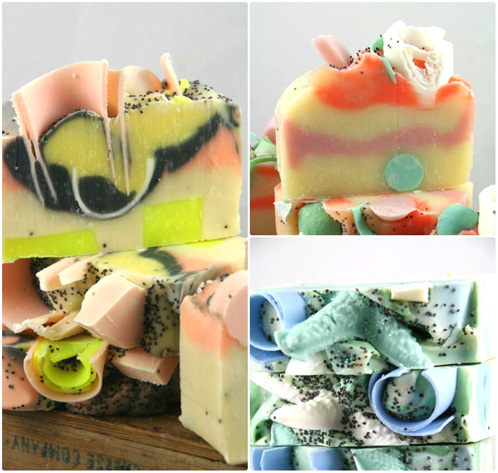 Rachel's Facebook: The Daily Scrub

Rachel's Blog: The Dirt Diva
5 Responses to "Facebook Photo of the Week (May 3rd ~ May 10th)"
Leave a Comment
(Your email address will not be published)