Washington has almost made it through "June-uary", an affectionate term used to describe the not-so-summery weather characteristic of the early season in the Pacific Northwest. While June may not be the sunniest month of the summer, it does bring on the local softball season…introducing Bramble Berry's debut team, the Soapy Sluggers!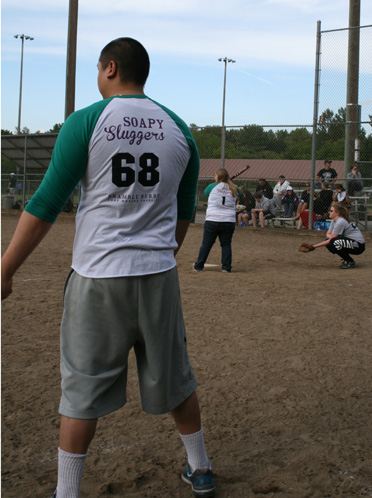 Viet from the warehouse is on deck and Caitlin from production is up to bat, ready to swing on the next great pitch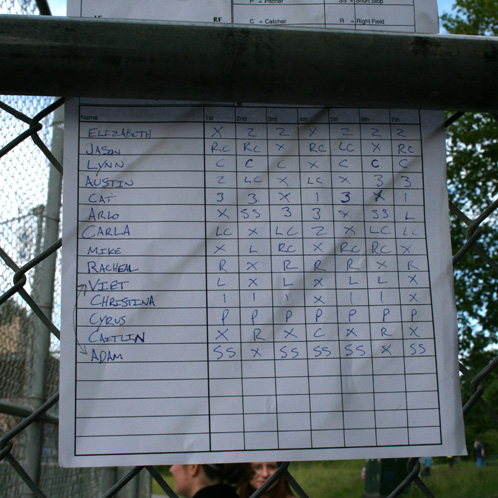 On a rare quasi-sunny and definitely not rainy day, the Sluggers headed out to the Frank Geri Fields to play against the Bellingham Hooligans. Great teamwork and sportsmanship was exhibited by the Sluggers (I would expect nothing less!) as they played a heartfelt game of softball.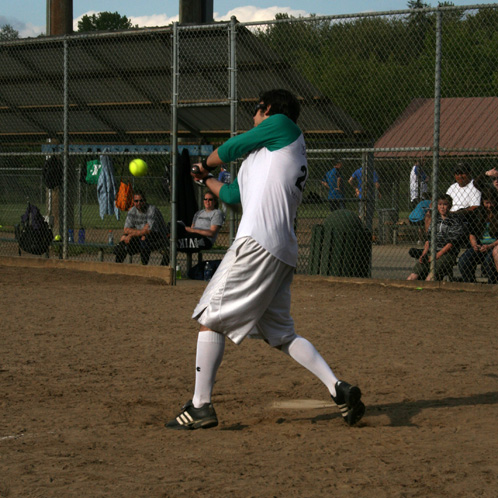 Mike from picking makes perfect contact with the ball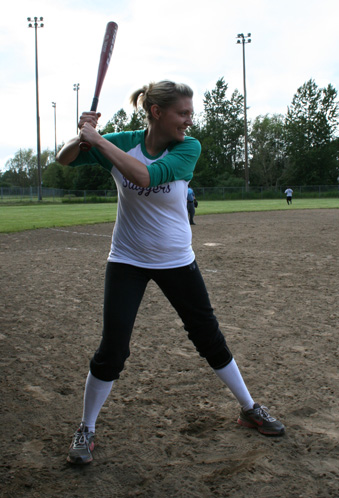 Christina from picking on deck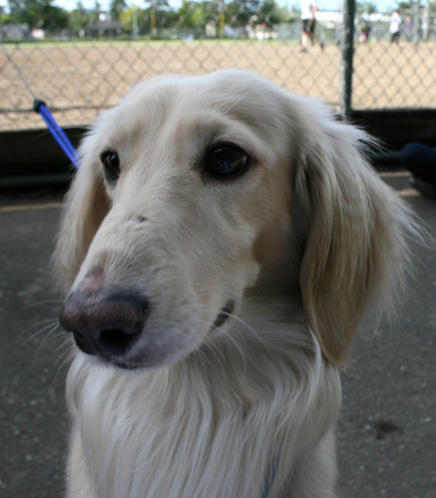 Snoopy, the lovable long-haired Dachshund and Bramble Berry warehouse regular belonging to Michelle in processing, was not so interested in the game. However, the Soapy Sluggers played a great game, and had a great time to boot!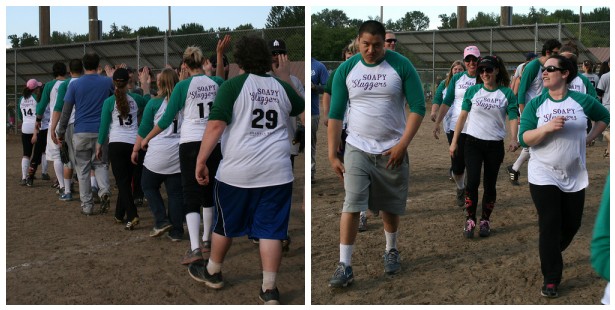 I couldn't be happier to support the team at Bramble Berry and their love of out-of-the-office activities! Along with softball, so far this year we've participated in  a trivia event, a few frames of bowling and a pilates party.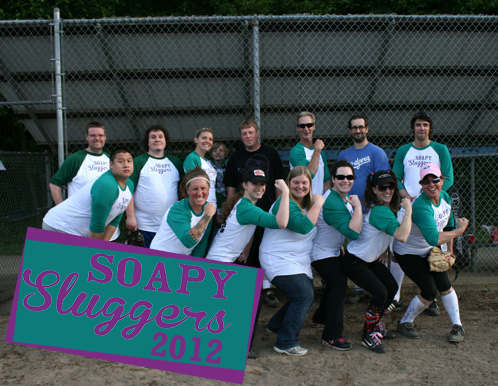 Front row, L-R: Viet, Cathy, Elizabeth, Caitlin, Rachel G., Carla, Lynne
Second row, L-R: Coach Cyrus, Austin, Christina, Tristan (behind the fence), Adam, Jason, Arlo, Mike
GO Soapy Sluggers!