It's everyone's favorite time of year, when the giving spirit runs through our veins and people come together to help and support those in need. This year Bramble Berry sponsored five different families (with a total of 25 people) through the Salvation Army. The Brambleberrians warm my heart. This was an off the clock event that nearly the entire staff showed up for. I couldn't ask for a better team and support system. This year, we added a new shopper – Jamisen!
Team Bramble Berry invaded Fred Meyer (led by the intrepid leaders in orange), each with a shopping list, someone to shop for and a budget for each person. The top of our shopping lists always start with warm clothes and  basic necessities for everyday life (diapers, silverware, towels, winter coats, socks, etc). Then we usually congregate the toy section to splurge on the kids for Christmas morning. Does anyone know what Squinkies are? I was shopping for a five year old girl that wanted Squinkies (which I had to use Google to figure out what the heck they were – thank you smart phone). Jamisen isn't old enough for "big kid" toys yet but I did cave and got him a Gloworm. Yes, they still make Gloworms!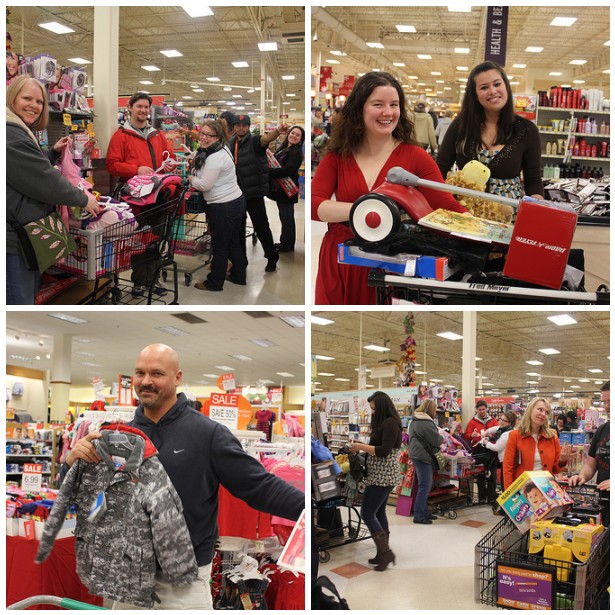 This year we got a little silly and decided to all wear fake mustaches. I mean, what's more fun than confidently walking around in public with a fake mustache? If our presence wasn't already known in Fred Meyer,  the mustaches definitely unveiled our identity. The instigator of the mustache trend was our newest employee, Ken, who has been on the job less than a week. He's definitely making his mark!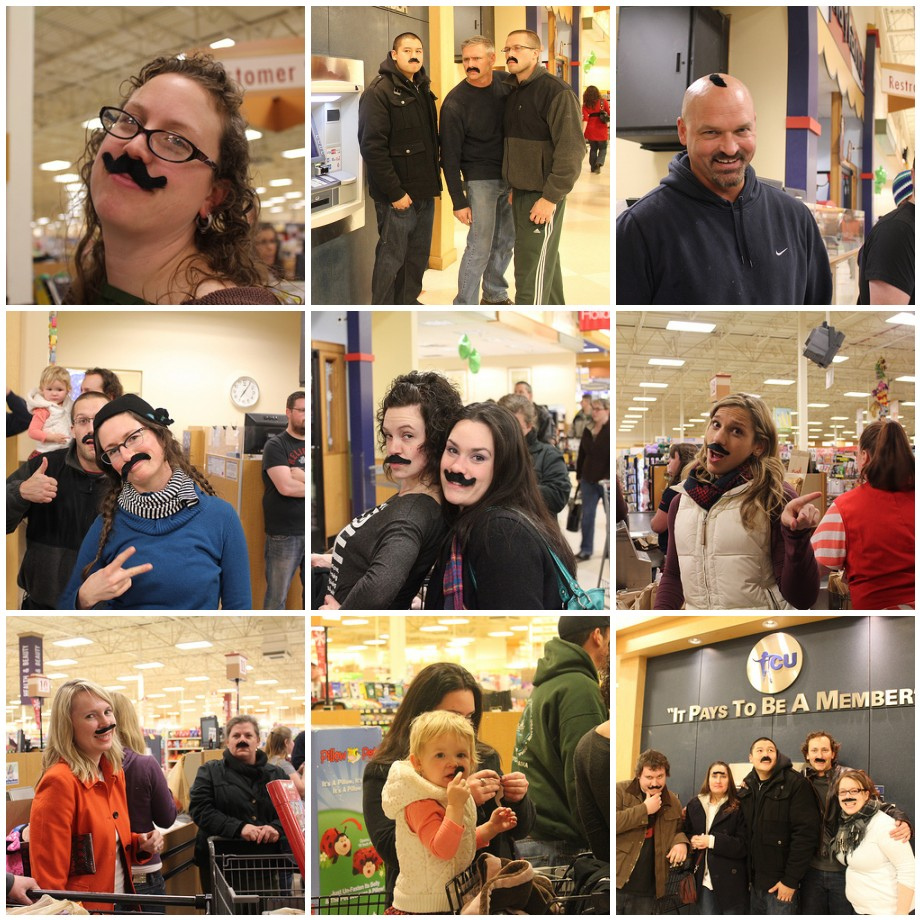 And just like every other year, we save the long receipt to see if it's taller than anyone. It's tradition! Now take a walk down memory lane and read about our charity shopping trips in 2007, 2008, 2009 and 2010.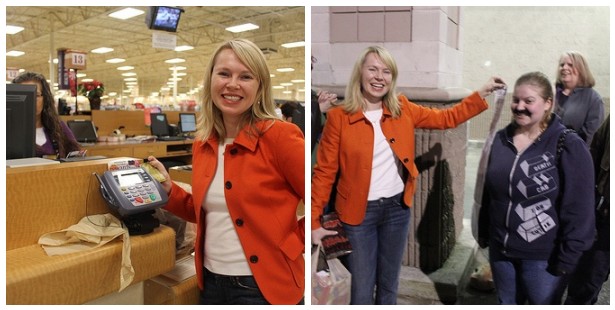 If you're interested in sponsoring a family during the holiday season, I would definitely recommend working with Salvation Army. They have always been wonderful to work with. And a shout out to Fred Meyer in Bellingham, WA. They made a special line for us (and our 20 full shopping carts) with an experienced checker making it an easy shopping experience for Team BB.