It's the holidays so it's time for our Bramble Berry Holiday Tradition: Salvation Army Family Adoption. Bramble Berry Inc. adopted eight families this Christmas season. Eight years and counting, the Bramble Berry staff donates their time (and the CEO's money!) to help less fortunate families during the holidays.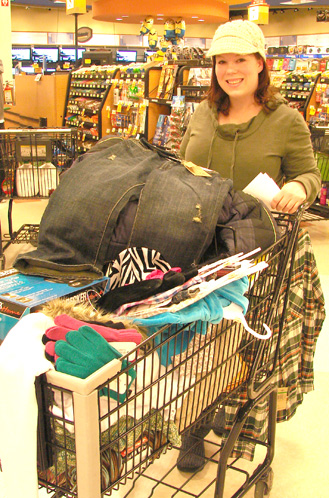 Kristin in Processing with a cart full of presents!
We're extremely grateful that we're able to share some holiday cheer with those in need. It's a fun bonding experience for the entire team (whom we affectionately call 'Brambleberrians'). You can't help feeling warm and fuzzy inside. There's generally tears shed by at least one or two people on staff every year.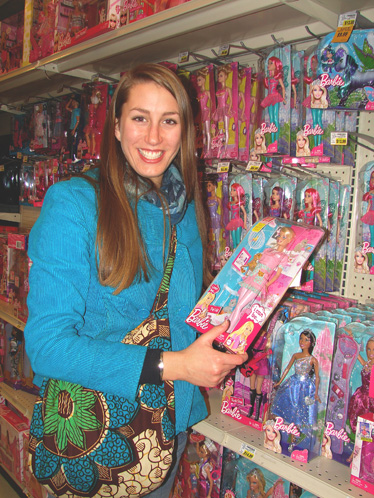 Leah in Customer Service deciding on a perfect doll.
As the Bramble Berry holiday tradition continues, we shopped for 20 children and 17 adults on December 14th, buying warm clothes, food, toys and Christmas dinners, sure to bring smiles on Christmas day.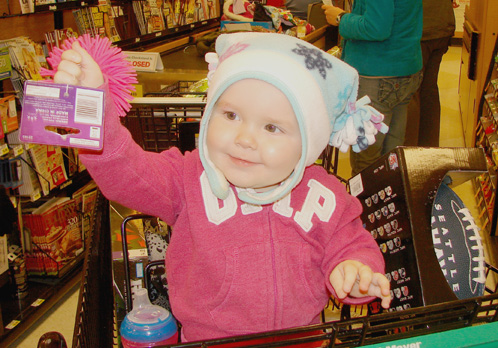 Baby Braiya (belongs to Katy in Pulling) helping pick out toys.
Last year Bramble Berry was able to buy presents for over 20 people. With the increased budget and more people to buy for, the staff split up the family members and disperses through out Fred Meyers. We end up with a receipt as tall as an adult and a check out line around the corner and then several people always blink back tears. Fred Meyers participates in the fun too by providing an expert checker, opening up a special lane. That helps a lot!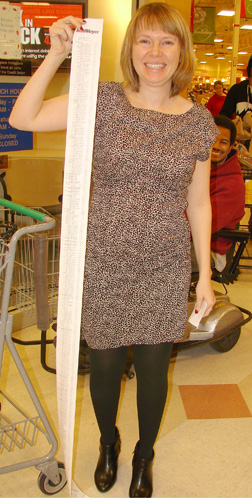 The receipt is as tall as me (in heels)!