Today, we are reminded of the great sacrifices that the men and women of our Armed Services make everyday to protect our way of life. Today is also a day to remember those who have lost their lives in time of war. I hope that today you are able to take a moment to give thanks, and spend time with friends and family. Personally, I'd like to thanks my dad and grandpa for their service.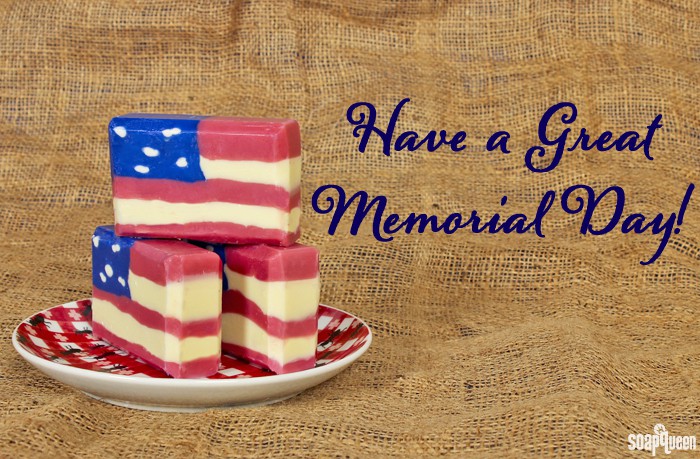 Curious how to make this soap? Find out in this week's newsletter, click here to sign up!
Bramble Berry will be closed today in honor of Memorial Day. Orders placed today will begin being processed tomorrow, May 26th. I hope you have a wonderful Memorial Day!