First in our series of Bramble Girl Sprinkle tutorials – Strawberry Tart Melt and Pour Soaps. These adorable little guest-sized soaps make for a wonderful token of appreciation for guests. Paired with flower-shaped mini bath fizzies and packaged in a sweet ombre gift bag your guests should be excited about their next opportunity for a soak in the tub.  Have you downloaded your free sprinkle PDFs yet? Attach one of the custom-designed tags to the favor bag to complete the look!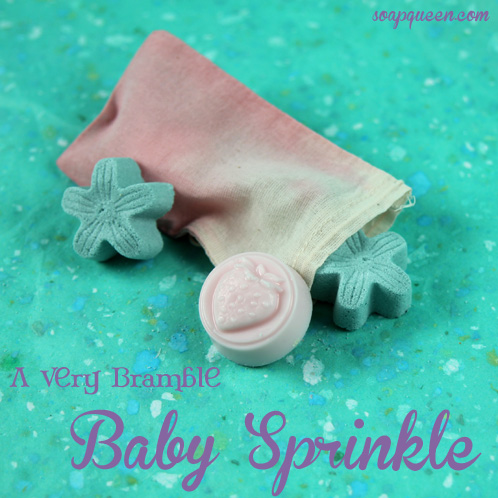 What you'll need:
11 oz. White Melt & Pour
11 mL diluted Bright Cherry Lab Color

Click here to add everything you need for this project to your Bramble Berry shopping cart!
 ONE: Cut the White Melt and Pour base into uniform chunks (about 1″ or smaller) and melt in a heat-safe container on 30 second bursts in the microwave, stirring between bursts. When it's fully melted, add fragrance oil and stir until combined.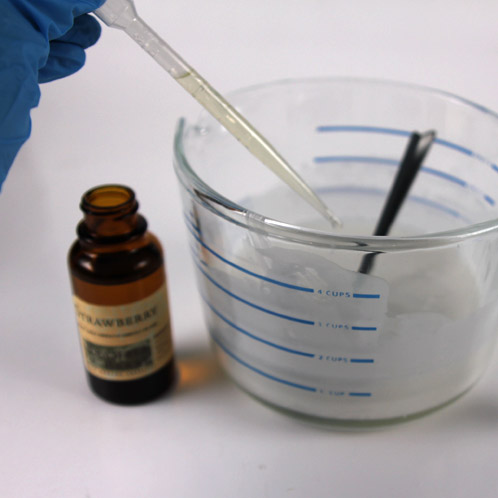 TWO: Add the diluted Bright Cherry LabColor and stir until fully mixed in.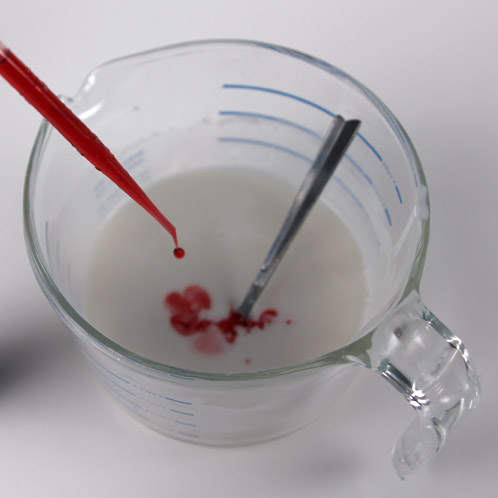 THREE: Pour the soap into the molds, leaving just a teeny bit of room in each cavity for ease in unmolding. Spritz each of the cavities with Isopropyl (Rubbing) Alcohol and allow to fully harden. NOTE: The Strawberry Wax Tart Mold has been discontinued. It has been replaced with the Large 9 Ball Silicone Mold.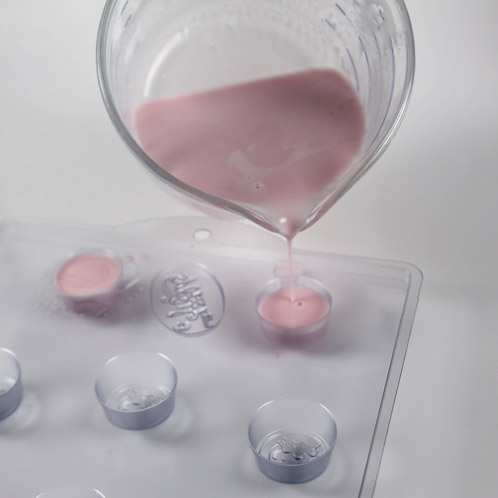 FOUR: After about 3-4 hours, unmold the soap and wrap using an air-tight method (I used plastic wrap using the wrapping technique from this SoapQueen.TV video). Enjoy!