Sprinkle: not quite a baby shower, which is traditionally reserved for the arrival of the first child. Not one to turn down a fun couple of hours with girlfriends chatting about all things business, book club and yes, baby! The Sprinkle also doubled as a housewarming party after our recent move. And it wouldn't have been a very Bramble Sprinkle without a few crafty details, and I've got big plans to share fun tutorials right here on the blog.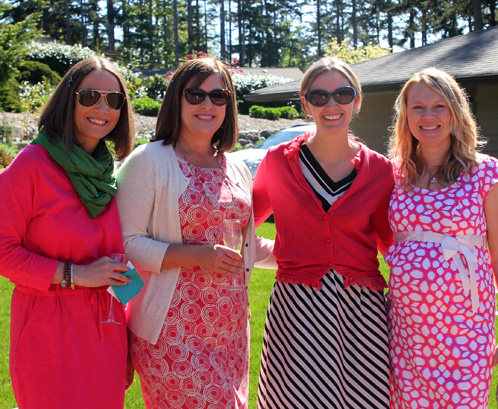 The day started with a hilarious comedy of errors involving a miscommunication about the time that helpers were to arrive resulting in Bramble Berry Chief Marketing Officer Amber and Social Media Manager Kristen catching me practicing piano in my pajamas. After a good laugh and the arrival of a few other helpers, I was grateful to be able to slip away for a quick shower and a moment with Jamisen to say good-bye before he and daddy slipped away for a fun day of parks and truck-spotting.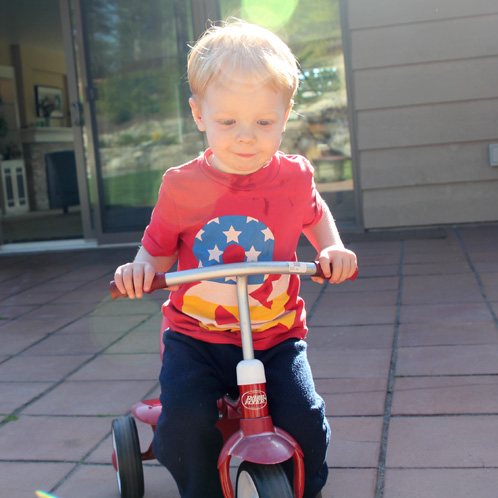 In lieu of gifts, guests were asked to bring a bottle of champagne for the mimosa station. Choices to accompany champagne (or sparkling water) included assorted fruit and juices, Italian aperitif Aperol, and I even whipped up a delicious lavender syrup from scratch (!).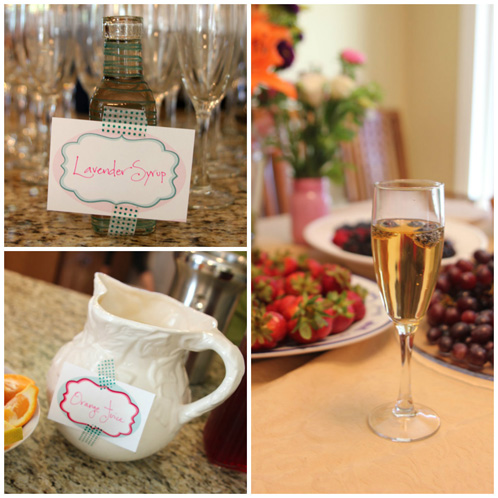 The food was amazing – the peppered cheddar + broccoli and bleu cheese + onion + leek quiches were a big hit, as were the strawberry scones, mountains of fresh berries, and the assorted cupcakes from my favorite local bakery.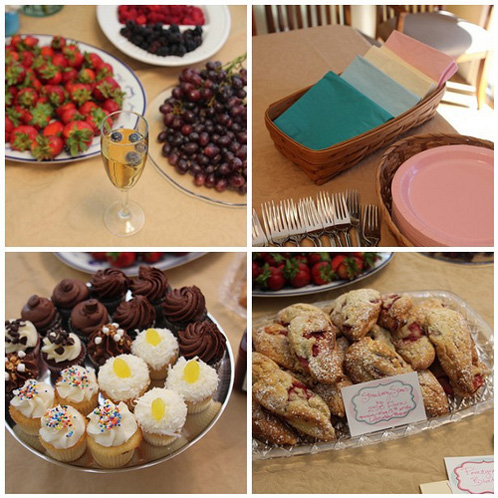 After perusing Pinterest I happened upon a few tutorials for painting the insides of vases, which worked out perfectly with the pink and aqua color scheme and paired wonderfully with some seasonal flowers.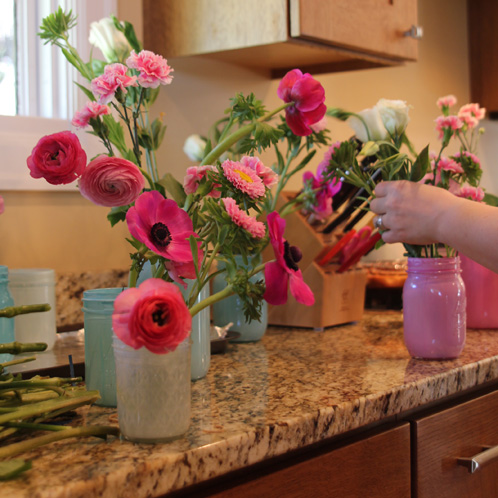 There was even an advice station where guests could write down sentiments on cards and tuck them into sweet little envelopes contained in a hand-made book.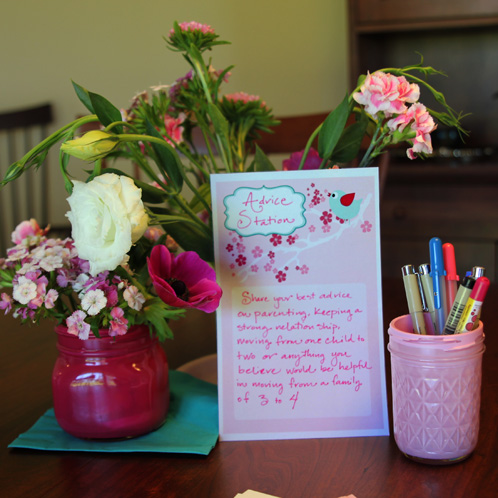 After food and chatting, guests participated in a very special wrist binding ceremony, based on Navajo tradition, that called upon the wisdom of our mothers and grandmothers to bless the birth and bless the baby. It was very sweet as everyone shared their mothers' and grandmothers' names, and spoke a blessing for our upcoming day of birth and life with Miss Lily Leah.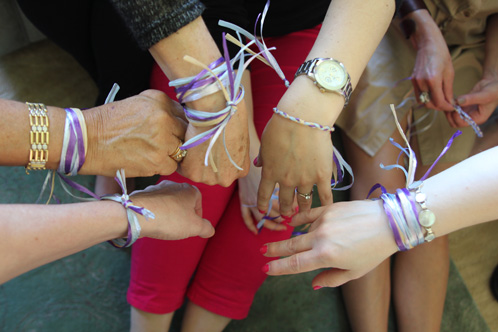 It was a lovely day, filled with a lot of laughter and great advice. It was so nice that the Washington weather cooperated (not at all a sure bet in May) and the new house did a fantastic job entertaining. The inside-outside space flowed seamlessly and we were so happy that the home's debut went off smoothly (thanks to many helping hands).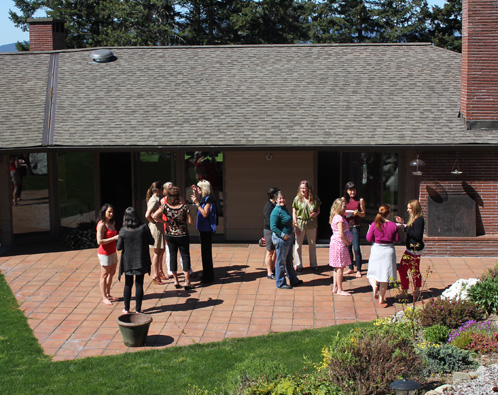 Those crafty details really gave the sprinkle that extra sparkle (snort) so to start off, Bramble Berry is offering a free kit of downloadable PDFs that will make any shower or sprinkle really shine. Included in the kit are small and large tags, half sheet note cards, and a customizable banner! Click here for your free kit, and check back on Soap Queen for more fun sprinkle action.