Perfect for holiday dinner party or sophisticated evening out to see The Nut Cracker, this Holiday Crimson Lip Stain is as pretty as it is lip loving. It's made with our Nourish Lip Balm Base, which contains a luscious blend of coconut, sweet almond and avocado oils. Make it to enjoy yourself or give away as a fun stocking stuffer! This lip stain is part of our Givember 2013 ensemble of gifts.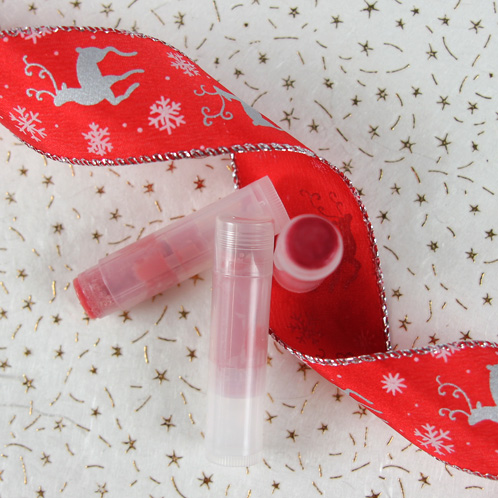 What You'll Need:

Click here to add everything you need for this project to your Bramble Berry shopping cart!
ONE: Melt 1 oz. of Nourish Lip Balm Base in a heat-safe container in the microwave on 10 second bursts. It helps to break it down to the smallest chunks possible before heating it. Be sure your heat-safe container is able to withstand prolonged temperatures because you don't want the container to explode in the microwave! If it's glass, remove it from the microwave with a pot holder.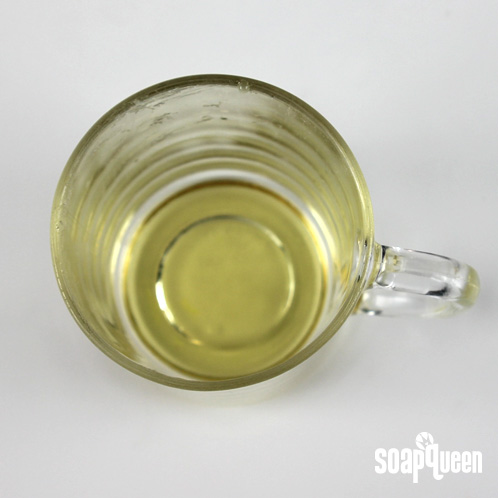 TWO: Once the base is fully melted, add 1 mini scoop of Cooper Sparkle Mica and stir.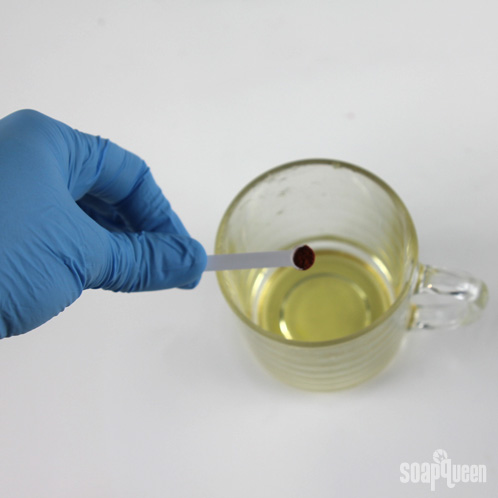 THREE: Add 1.5 scoops of Cellini Red Mica and stir.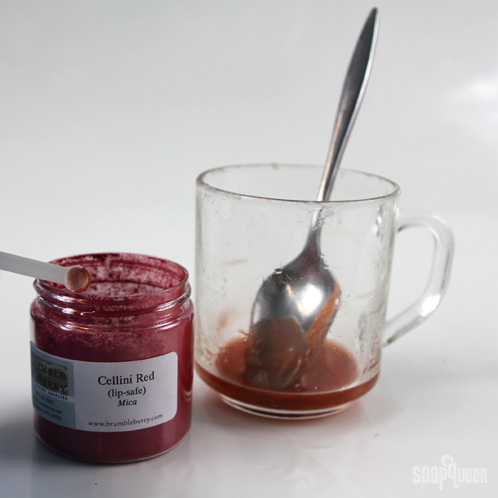 FOUR: Pour the melted base in the clear tubes. Be careful because the tubes fill up quickly and you don't want to end up with lip balm all over your table!
Tip: We didn't include a flavoring oil in our lip stain, but you can certainly add one. Check out the Flavoring Oils section on Bramble Berry. We suggest a usage rate of 2% of the total weight of your lip balm, but you can add as much as 5%.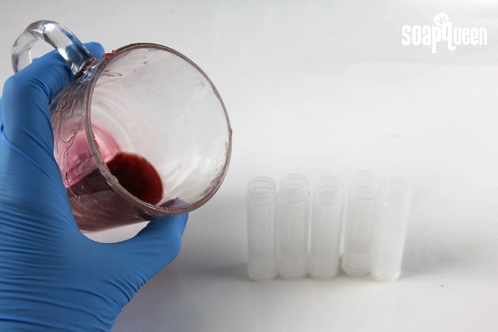 Wait 1/2 – 1 hour for the lip balm to harden, and then it's ready to use or give away!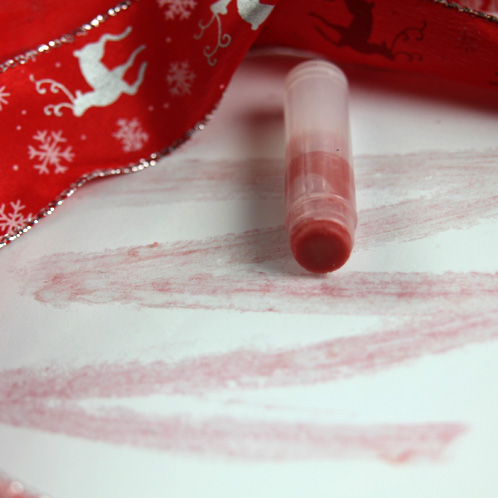 Best of all, this lip stain is part of an entire set of gifts you can make and give away! Check out the Shimmer Body Powder, Apricot Blush, Sweet Clementine Eye Shadow and Sugar Plum Nail Polish.