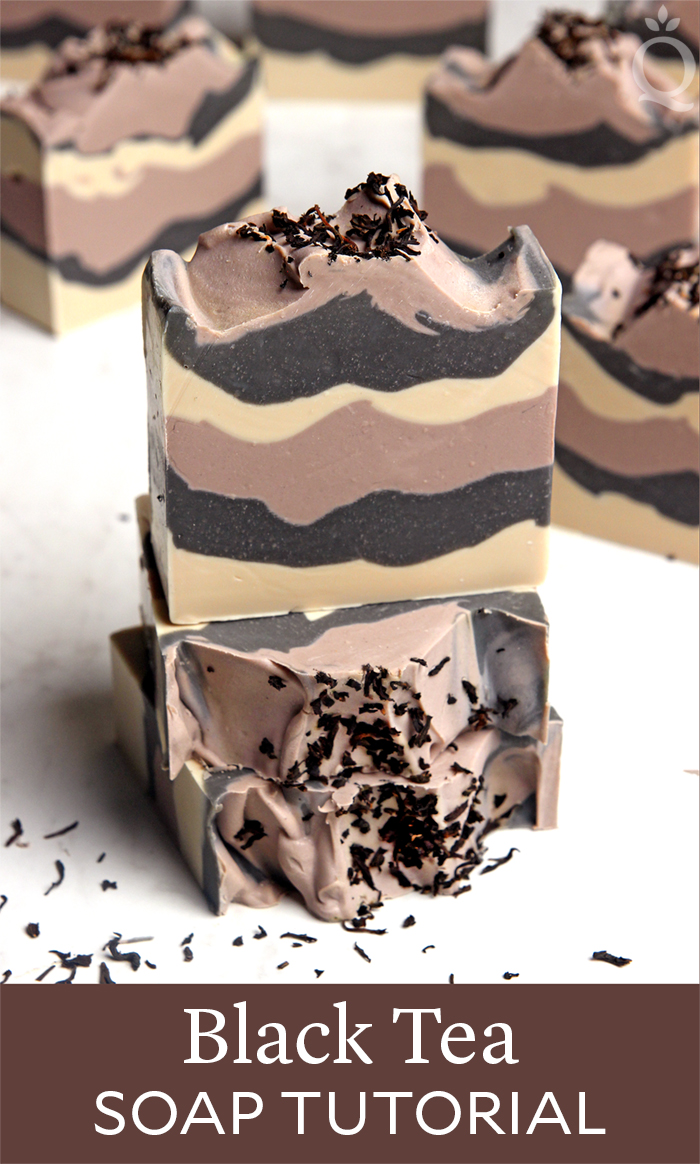 Black tea has been renowned for centuries as a potent source of powerful antioxidants. This Black Tea Cold Process Soap recipe harnesses those properties by replacing water with black tea. It's also scented with the new Bergamot Black Tea Fragrance Oil. The fragrance is a complex blend of smoky tea leaves and bright bergamot with a subtle base of amber. It's a fantastic uni-sex fragrance oil.
If you've never replaced water in your recipe with tea, it's easier than you think. Simply brew the tea, allow it to cool and mix in the lye like you would with water. The lye solution will become a dark brown, so this recipe contains titanium dioxide to lighten the color. Purple Brazilian clay adds a natural purple hue, while activated charcoal gives a deep grey color.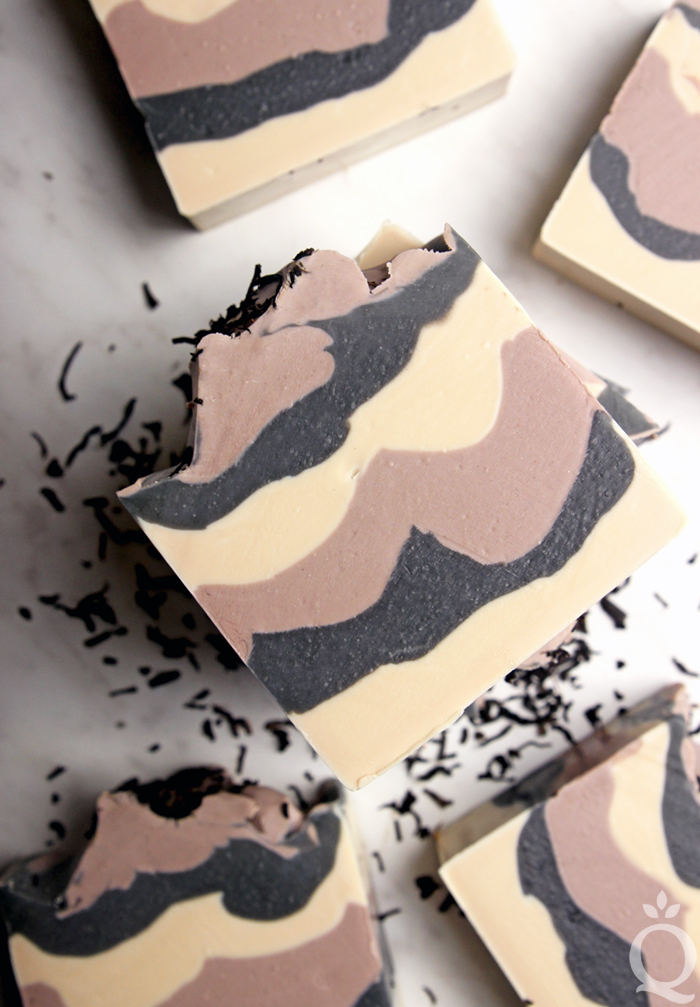 Because this recipe does contain plenty of titanium dioxide, it has a 20% water discount. The first time we made the soap without a water discount, we got a lot of glycerin rivers (Learn more about glycerin rivers here.) The water discount — or in this case, tea discount — eliminated them completely. The discount also helps to achieve a thick, easy-to-layer texture.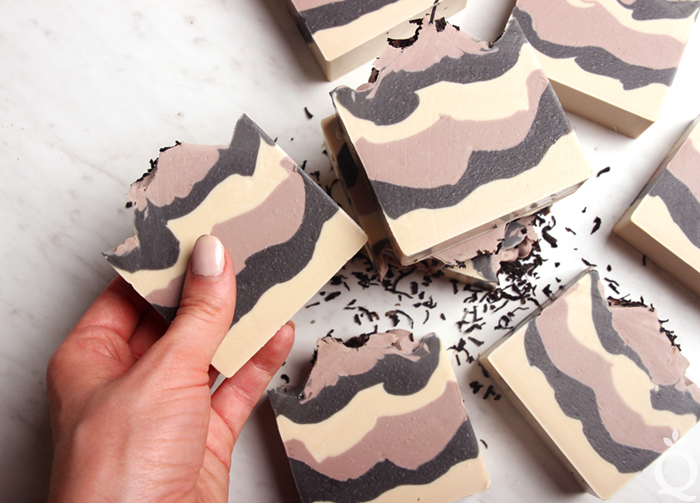 [Read more…]