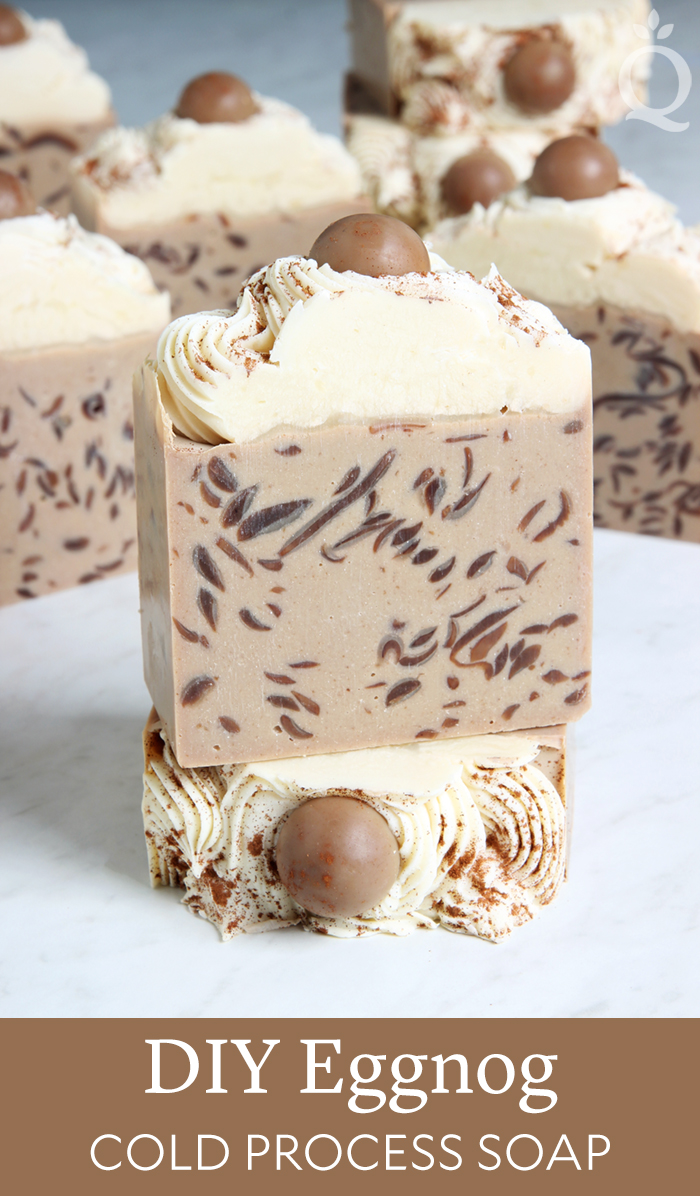 When the temperature starts to drop, nothing beats a glass of eggnog. Well, nothing except a glass of eggnog with a little splash of rum. If you're a fan of that combination, you'll love our new Spiked Eggnog Fragrance Oil. It has notes of vanilla, nutmeg, caramel, and rum. 
Those warm and comforting notes inspired this Eggnog Cold Process Soap. The base is made with fresh eggs, which add a creamy feeling to the bars. Then, shredded soap is added for texture – you can use any leftover scraps you have on hand. Finally, the base is topped with fluffy white soap and cute embeds colored with cocoa powder. The final bars make perfect holiday gifts for your loved ones.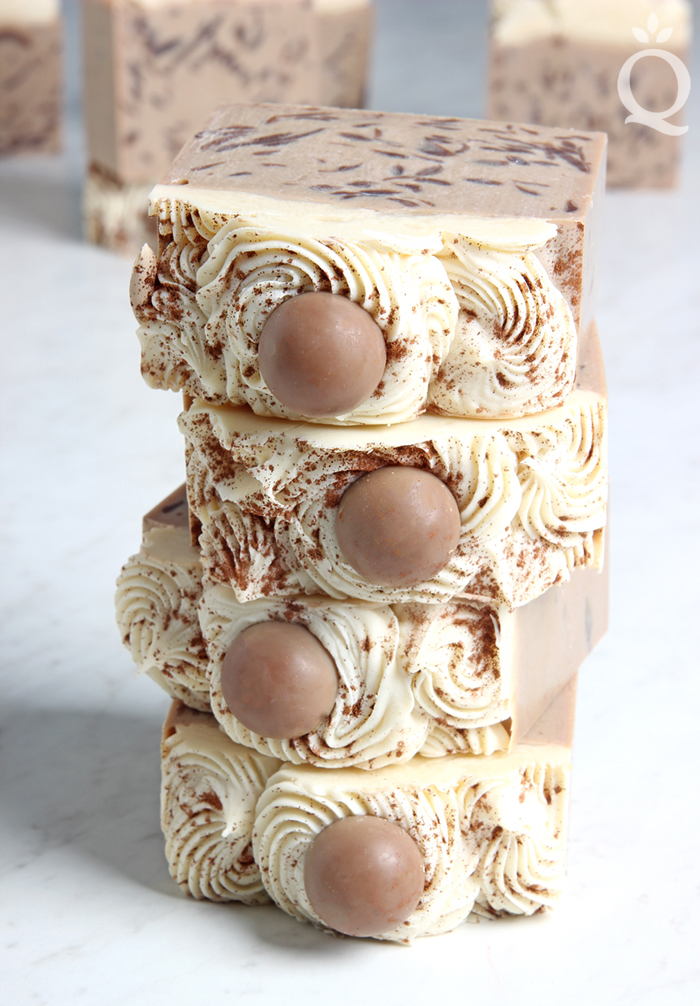 This project requires a good understanding of temperature. This soap is created at slightly lower temperatures (around 90 ° F) to prevent the egg yolks from "cooking" in the soap batter. To further prevent this, a portion of the soaping oils are slowly introduced to the egg yolks prior to adding them to the soap at trace. This helps slowly raise the temperature of the eggs. It's a similar process to creating hollandaise sauce.
The cooler temperatures also prevent the soap frosting from losing its shape and prevents extreme glycerin rivers. We did experience some minimal glycerin rivers in the soap frosting due to the amount of titanium dioxide. Learn more about glycerin rivers here. If you live in a very hot climate, you may want to place this soap in the fridge or freezer once it's in the mold for 5-24 hours.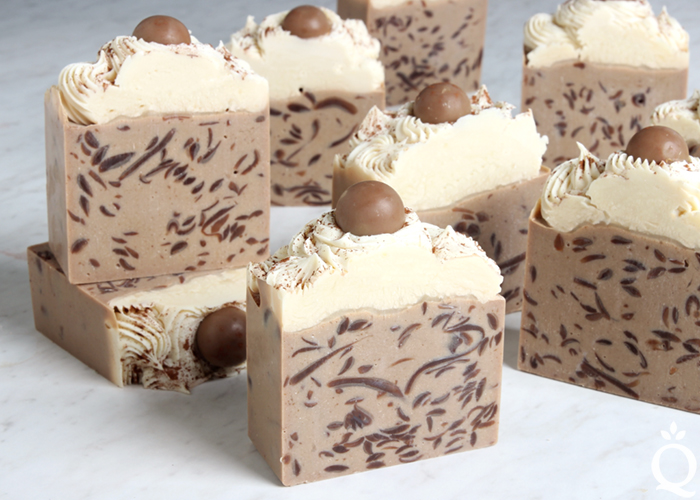 [Read more…]